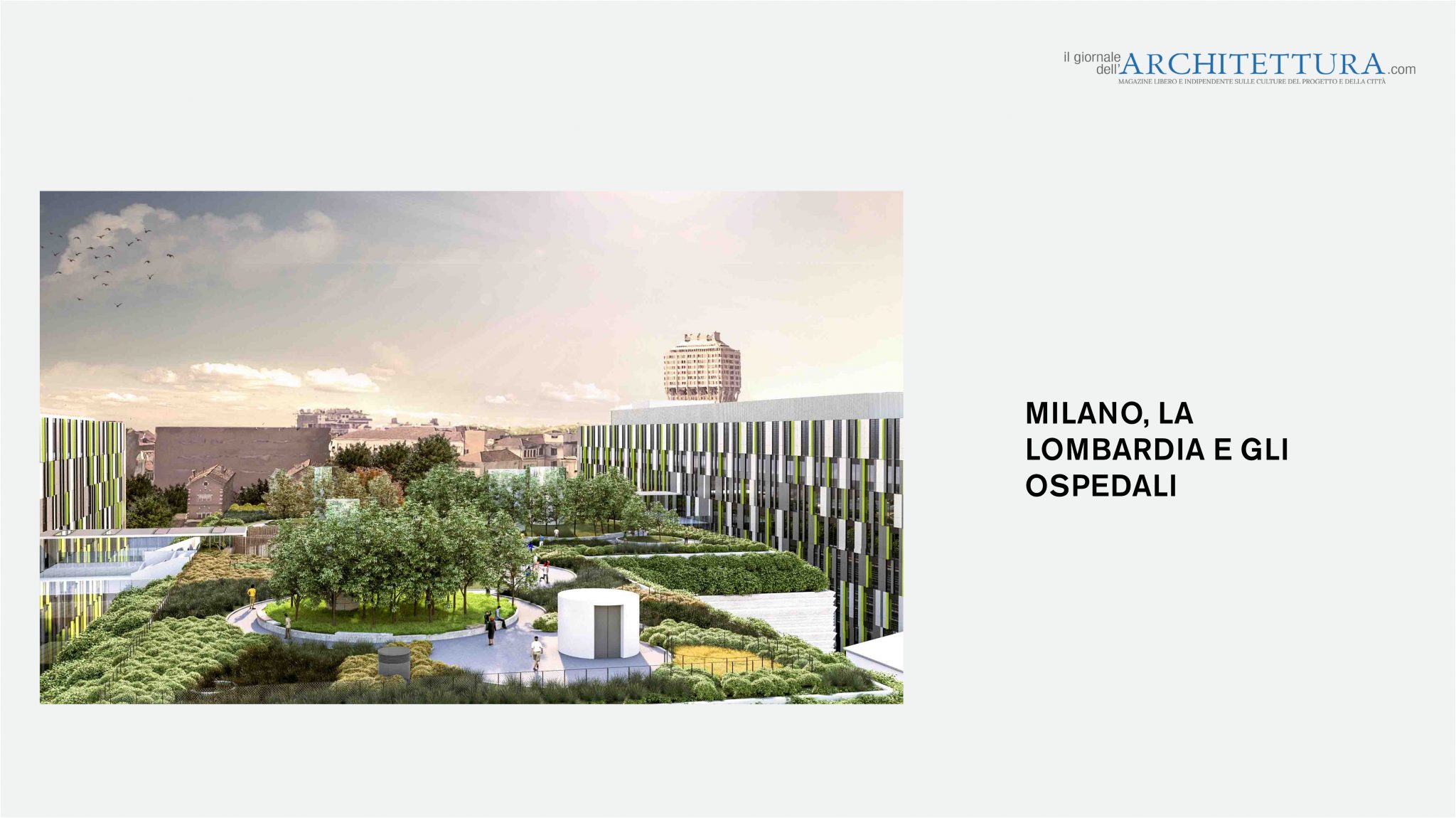 The industry website Il Giornale dell'Architettura features an article focusing on new hospital facilities in Lombardy and, above all, Milan, citing the New Polyclinic, a project by Boeri Studio.
Starting from national and regional data, of the approximately 30 hospital and care facilities that give voice to the narrative of Lombardy as a land of healthcare excellence, the article focuses on four Milanese projects, including the Galeazzi Sant'Ambrogio Hospital, the New San Raffaele Surgical and Emergency Hospital, the New Buzzi Children's Hospital, the City of Research and Health in Sesto San Giovanni and the New Polyclinic.
Located in the historic centre of Milan, the Polyclinic is one of the city's main hospitals: a health citadel enclosed within an enclosure where the various services are housed in separate buildings and connected by mostly external routes. While preserving part of the original pavilion structure, the New Polyclinic project introduces innovations, such as a large "container" in the central area, the Central Building, which integrates the medical/surgical and maternal/children's wards and, above all, on its roof a luxuriant roof garden of over 7,000 square metres, which is initially reserved for use by patients and operators of the various wards, but which in the future may be opened to the public for special events, of a recreational and therapeutic nature.
Among other healthcare facility projects in Lombardy, Stefano Boeri Architetti also participated in the technical-economic feasibility study for the Lombardy Region and ASST Garda in agreement with the Municipality of Salò, which envisages the first regional Community House, in the hamlet of Cunettone di Salò.
To read the full article: https://inchieste.ilgiornaledellarchitettura.com/milano-la-lombardia-e-gli-ospedali-larchitettura-non-basta/