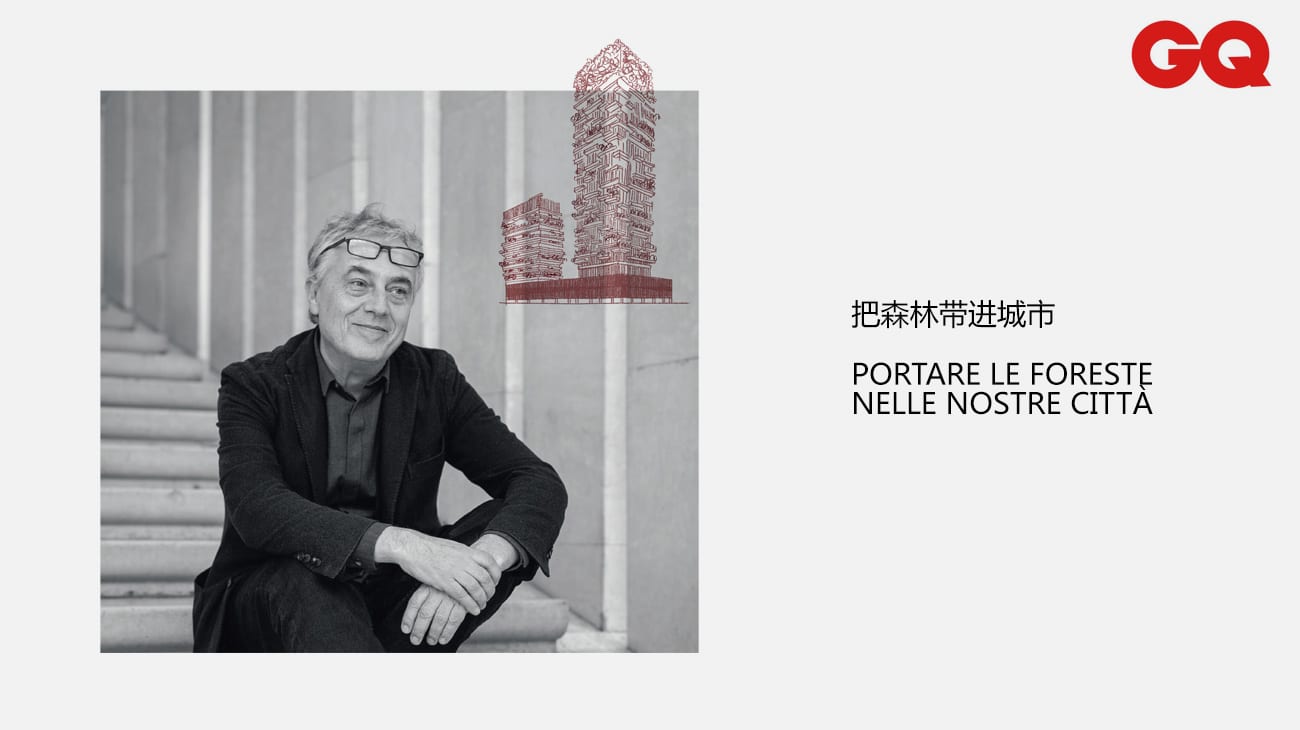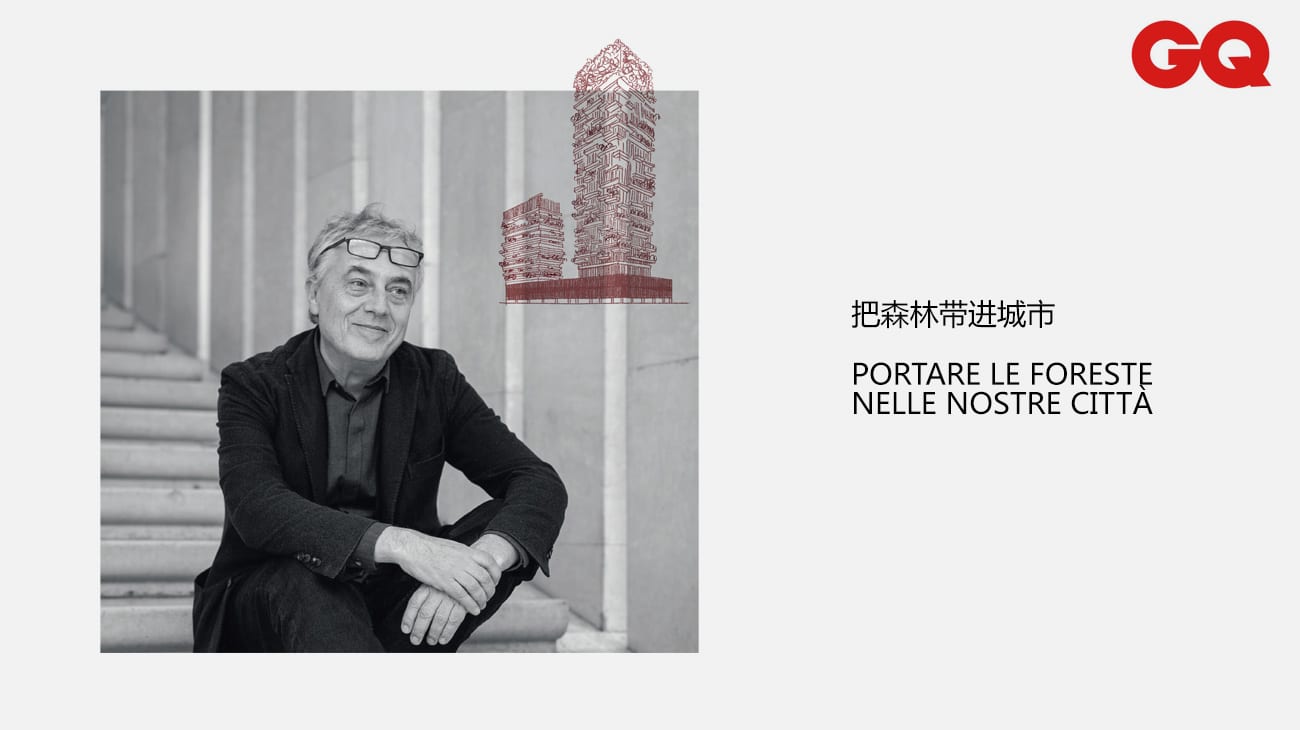 Green is the color of Stefano Boeri's career. The work that he does for (re)introducing the nature into urban environment has a rich background and finds its impactful expression in Vertical Forest, the two residential towers built in Milan in 2014 (designed by Boeri Studio), which have become a revolutionary symbol of the "green" trend in Architecture.
Today Stefano Boeri's studio is leading the research on Urban Forestry, expanding worldwide its concept and practice. The first Vertical Forest in Asia designed by Stefano Boeri Architetti China is under construction in Nanjing.
"Architecture that is able to host living nature plays an ever increasing leading role in the future for the attempt of climate change reversal and all negative effects that this brings about", says Stefano Boeri.
The interview with the Architect on GQ China, December issue, 2018.