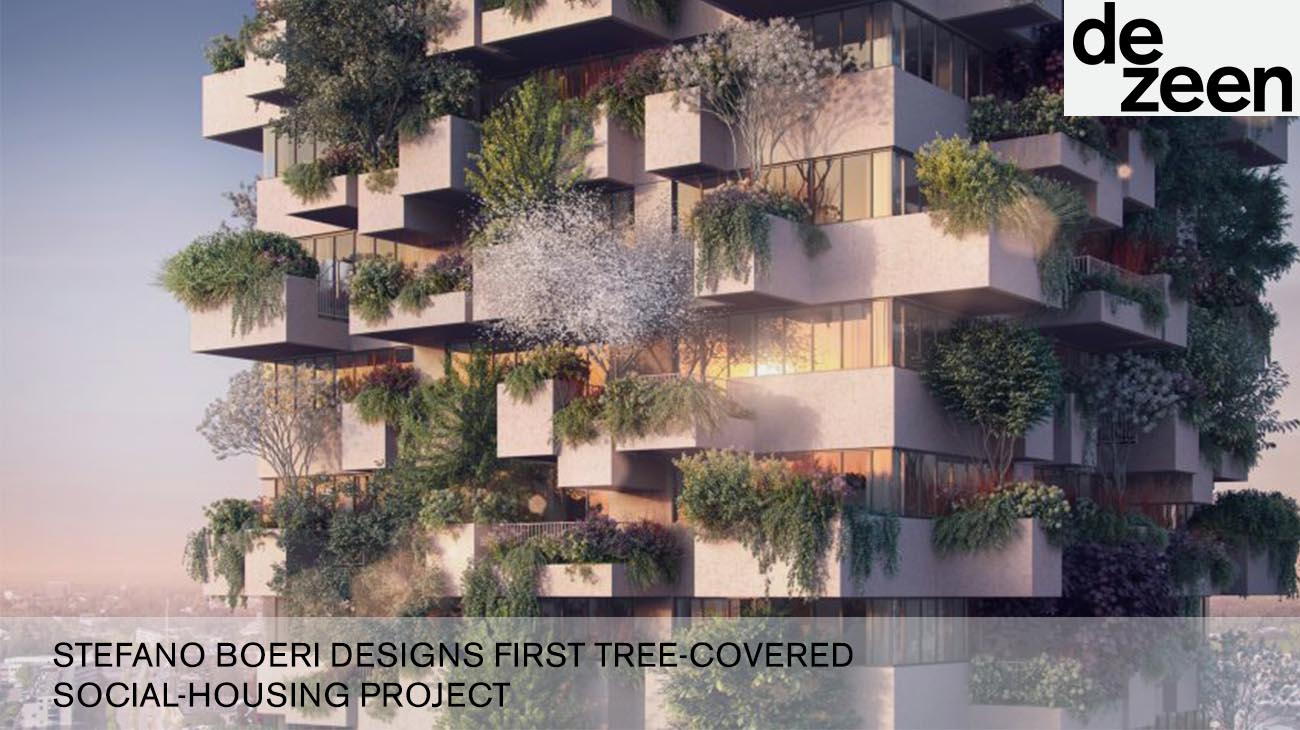 January 16th, 2018
The Architect Stefano Boeri is bringing the Vertical Forest model to a social-housing project in Eindhoven, to show how green homes can be provided at affordable rents. 
Trudo Vertical Forest by Stefano Boeri Architetti is a proposal for a 19-storey building boasting the same tree-covered balconies as the celebrated Bosco Verticale towers in Milan, completed by Boeri studio back in 2014, and many of the studio's other recent designs. But it marks the first time the architect has proposed using foliage-filled towers for social housing. The project aims to provide 125 homes, which will be rented out at affordable rates and made available to low-income groups in the Dutch city. These compact one-bedroom apartments are expected to suit to young, single occupants and couples.
The aim of the Vertical Forest model is allow humans and nature to co-exist in an urban landscape. The biophilic vision is intended to improve the lives of city dwellers, while simultaneously fighting pollution and climate change, by countering the effects of deforestation and improving urban air quality.
According to the research, the foliage purifies the air around it, taking in carbon dioxide and releasing oxygen as part of a natural respiration cycle. Thus Trudo Vertical Forest is expected to absorb 50 tons of carbon dioxide each year. The abundance of greenery will also help to muffle the noise of the city.
Stefano Boeri designs first tree-covered social-housing project