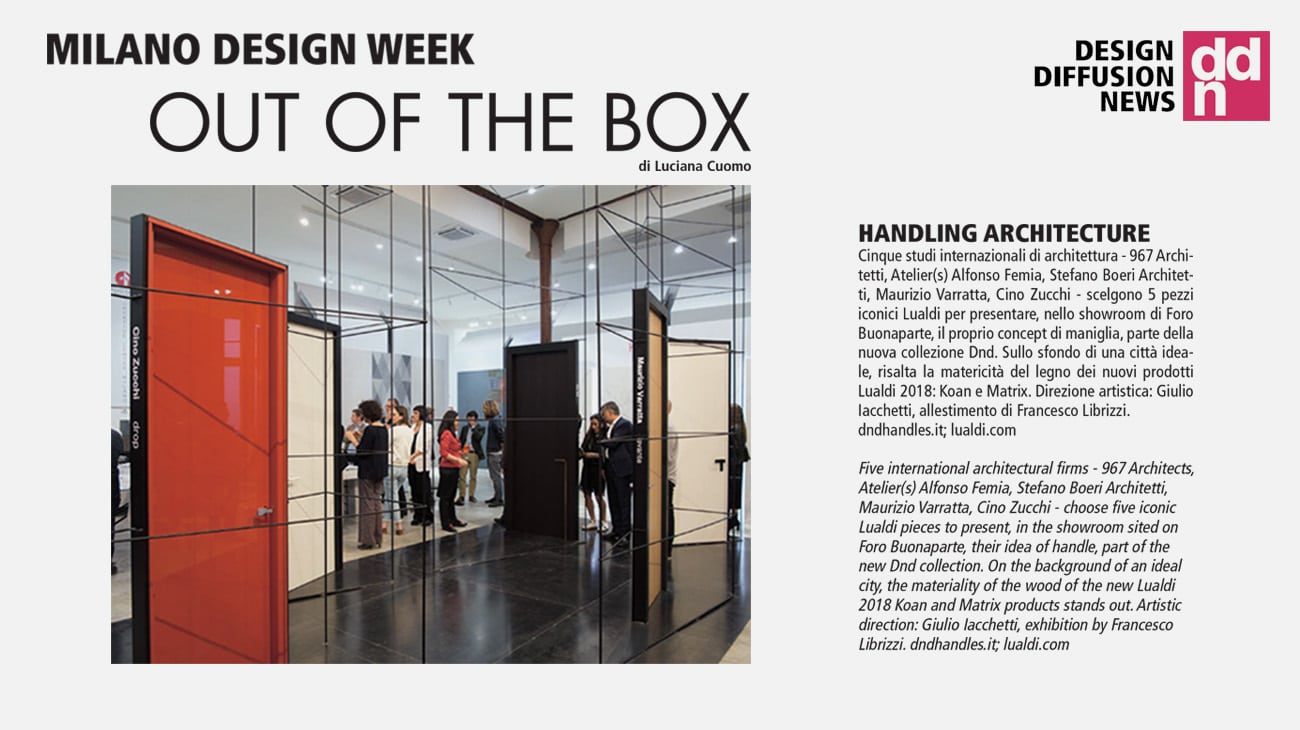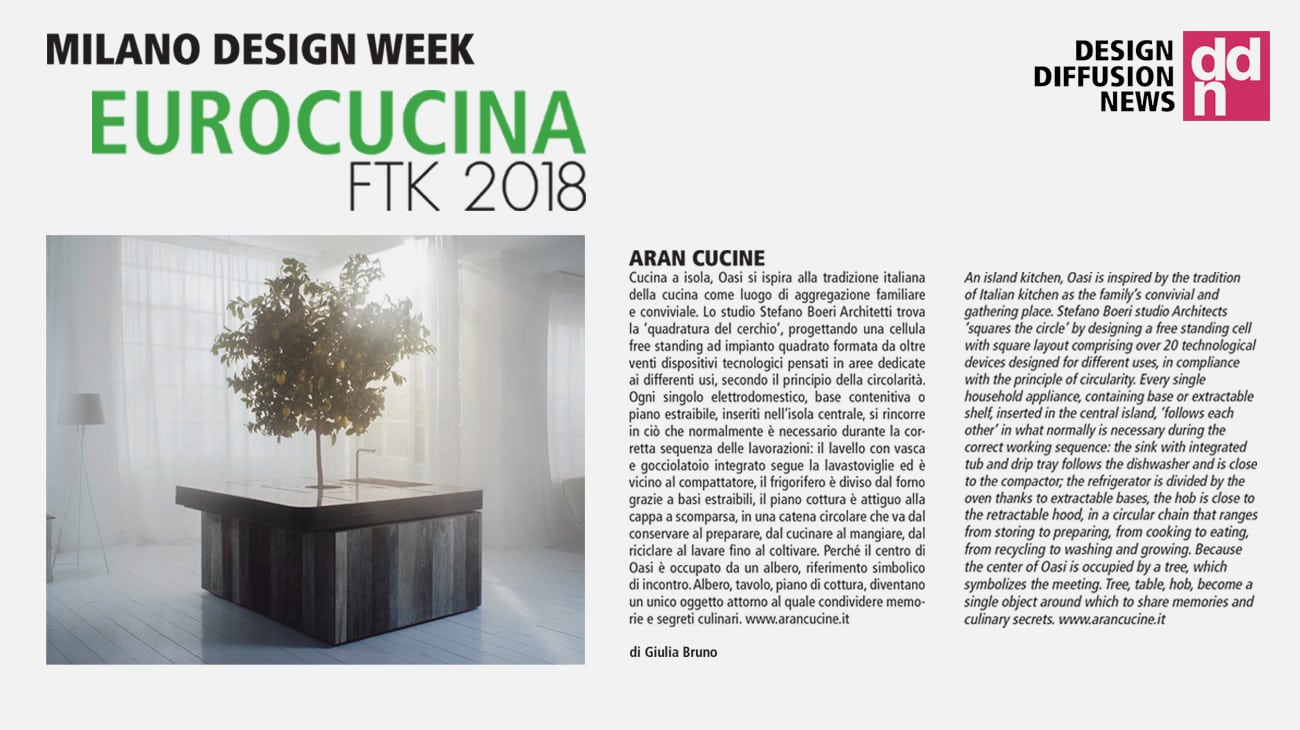 The handle and the kitchen designed by Stefano Boeri Architetti are among the design projects presented in the DDn edition about 2018 Milan Design Week. Projects that propose a design exploration on different scales: from the new ways of living to the smallest furnitures, from exhibitions to urban installations.
A page dedicated to DUE handle designed for dnd, together with 967 Architetti, Atelier(s) Alfonso Femia, Maurizio Varratta and Cino Zucchi, invited by Giulio Iacchetti to work on the smallest of the furnitures. The handle takes, therefore, the form of an "archetypal handle", a small architecture able to conceptually act as an ideal bridge between the human body, industrial design and architecture.
DDn publish Oasi, an island kitchen developed for Aran. By positioning a fruit tree in the center the experimental kitchen module develops the Vertical Forest concept within a rationalised system, which connects all the functions of conviviality.