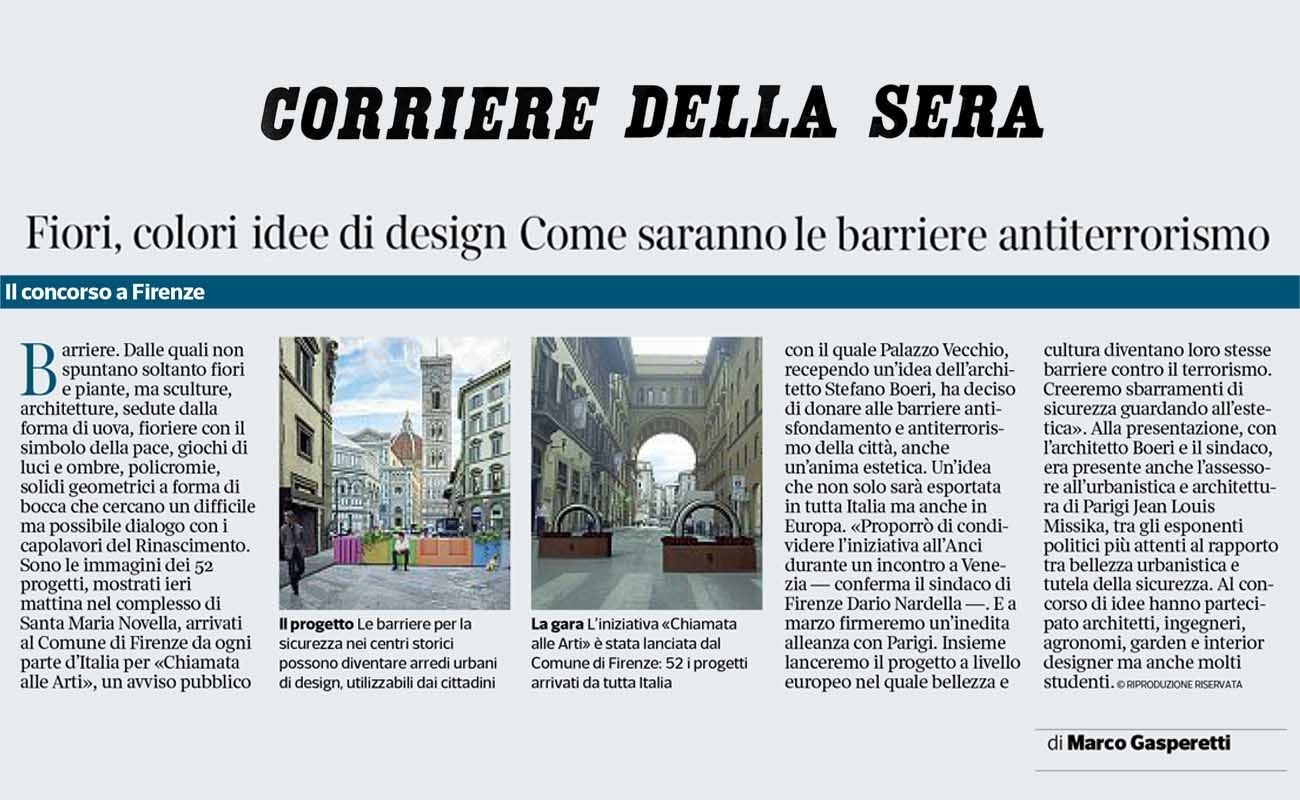 January 29th, 2018
Corriere della Sera reports about the #Florencecalling exhibition which were inaugurated on January 26th 2018 in Florence.  "The Call for Arts" was launched by the Municipality of Florence from an idea of Stefano Boeri for involving creativity in the design of innovative devices for protection of public spaces. The exhibition presented 52 projects from all over the world with the aim of transforming the need for the anti-terrorism barriers into an opportunity to embellish our cities.
The barriers include flowers and plants with planters as symbol of peace, but appear also sculptures, architectures, egg-shaped chairs, plays of light and shadows, polychromes, geometric solids in the shape of a mouth that seek a difficult but possible dialogue with the masterpieces of the Renaissance. The Call for Arts collected projects from allover the world, conceiving the same concept of beauty and culture as barriers against terrorism, combining security and aesthetics.
"The success of the call given by the numerous proposals received demonstrates the desire not to surrender to fear, but to fight it with beauty and creativity. It becomes an example of victory for the community and urban rebirth under the sign of aesthetics and the need for protection" Boeri declared.