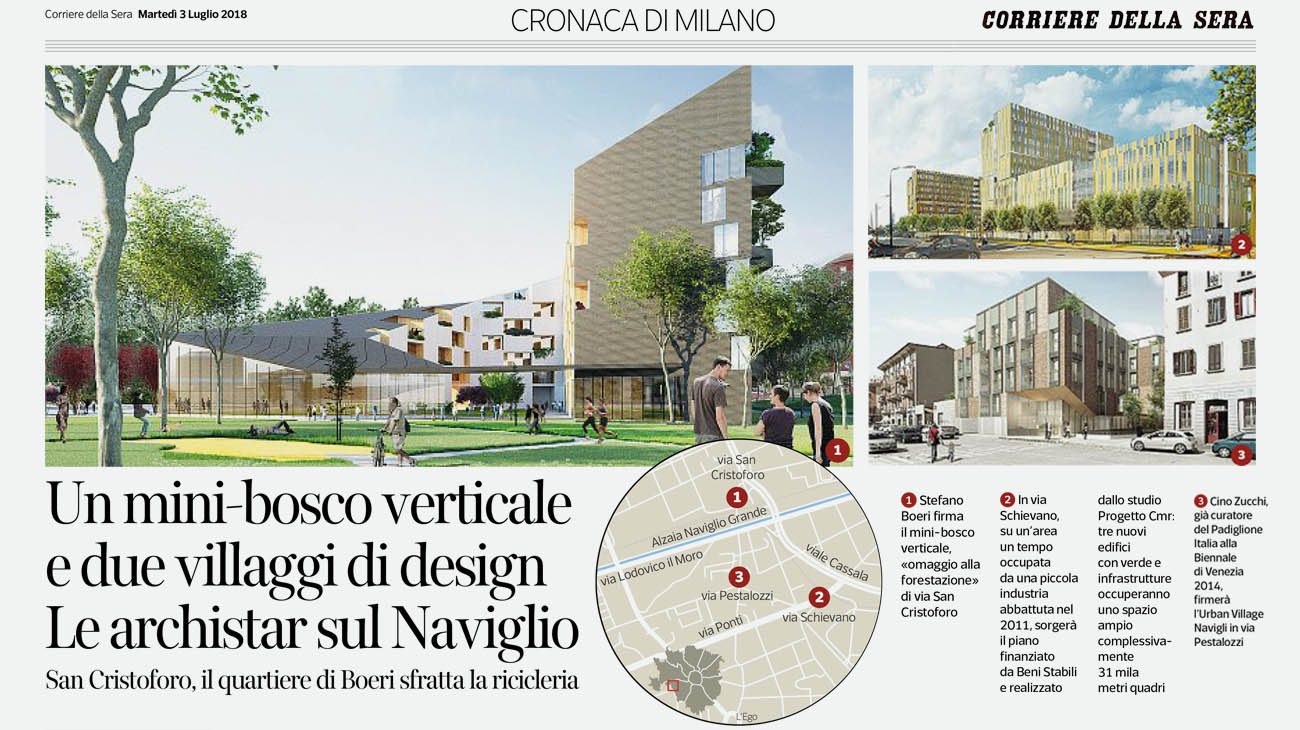 The milanese area that is defined by the ring road of the city, the Naviglio Grande and the former Richard Ginori factory is going to be the theatre of an incredible transformation in the upcoming years due mainly to three important projects that are going to requalify it completely.
One of these is Corte Verde (Green Court) realized by Stefano Boeri with Arassociati and Ag&P Greenscape. The project has been presented in a public meeting open to citizens and associations where Stefano Boeri has defined it as a "tribute to Milan, to urban forestry and to the water system that crosses our territory" while counselor Pierfrancesco Maran has underlined that this intervention connects the whole area to the water net of the Navigli system in its northern part and to the agricultural tissue of the Parco Sud (South Park) it represents a natural urban conjunction of.
The regeneration of this part of the city is entrusted to the realization of two more projects: Navigli Urban Village by Cino Zucchi in via Pestalozzi and an intervention in via Schievano, near Iulm university, by Progetto CMR whose developper is Beni Stabili.