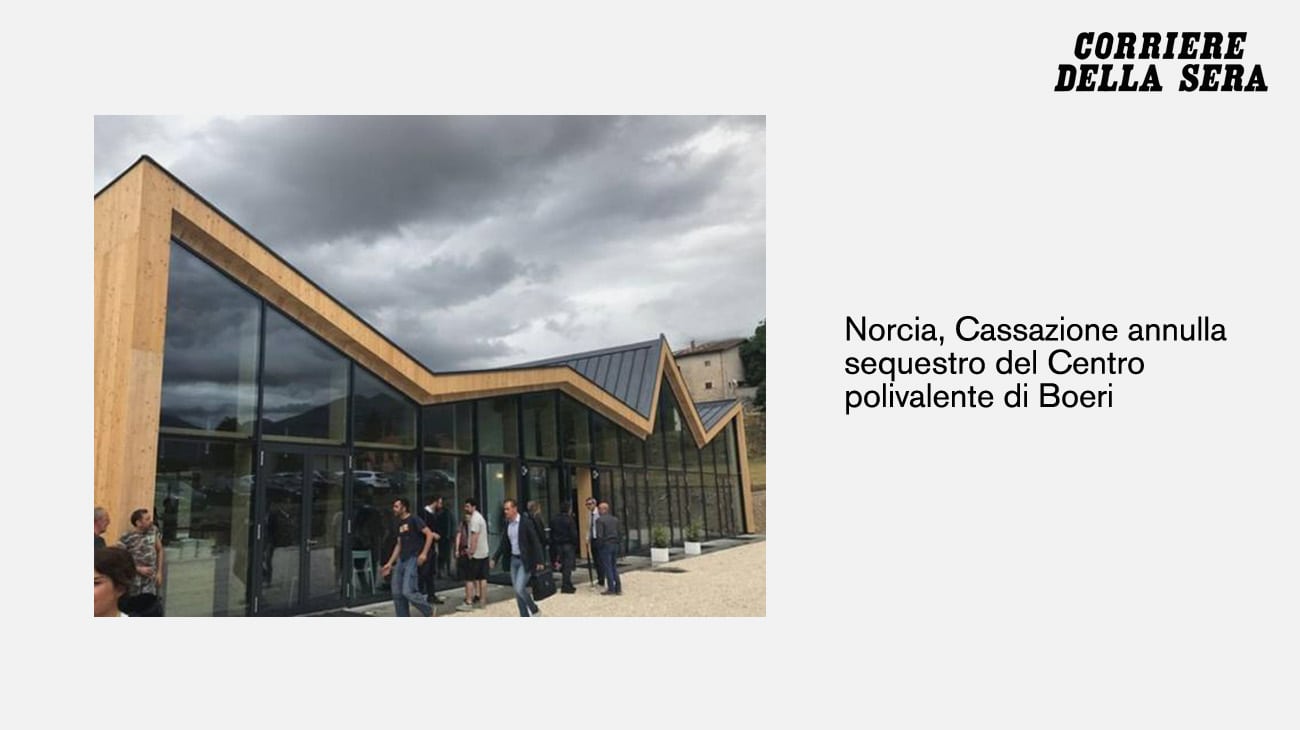 The multiporpose center, designed by Stefano Boeri pro bono after the 24 of August 2016 earthquake, can be used again by Norcia citizens.
The structure has been impounded since March 2017 with the accuse of not respecting the law that claims its temporaneity violating the Italian Construction Law.
Inaugurated in the month of June 2017, the wooden structure with a huge glass façade, realized with "Un aiuto subito", a fund disposed by Corriere della Sera and La7 television network, has a surface of 450 square meters and is hosting an operational office of the municipality and another space that is at complete disposal of associations for different events and activities; the Court of Appeal has disposed the restitution of the structure which can officially be used again by the Norcia community.
https://roma.corriere.it/notizie/cronaca/18_luglio_13/norcia-cassazione-annulla-sequestro-centro-polivalente-boeri-02a4b62e-86c7-11e8-83d7-334832af0f98.shtml