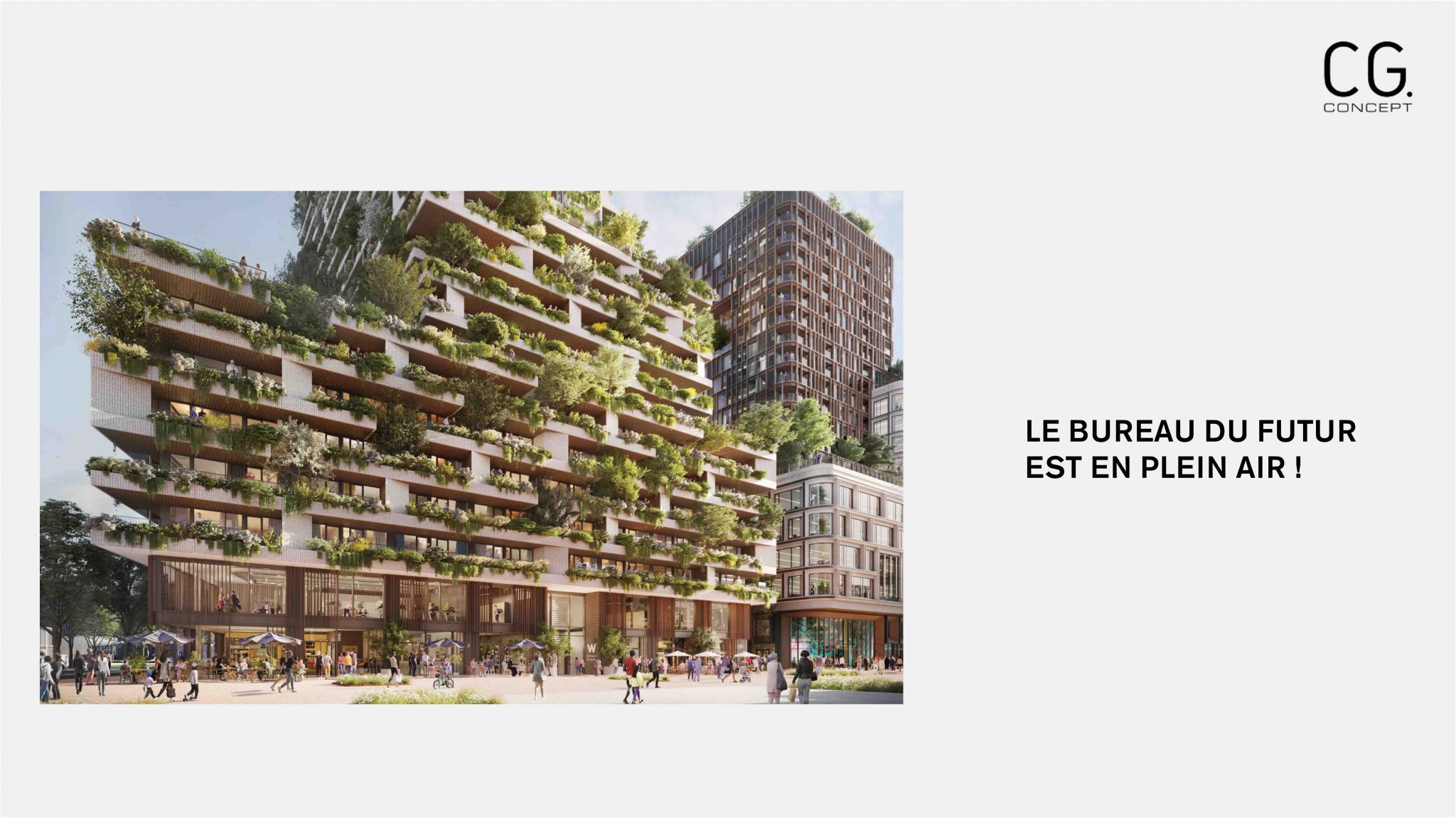 The Belgian landscape design and urban planning website CG Concept devotes an article to new trends in the design of office spaces, with the increasing addition of outdoor areas, citing the Wonderwoods project in Utrecht as a virtuous example of this trend.
Designed by Stefano Boeri Architetti, the 105-metre-high building houses about 200 flats of various types for different users, also enriched by office areas, fitness and yoga areas, bicycle parking and public and recreational spaces. The tower houses about 10,000 plants of 30 different species on its façades, equivalent to the vegetation of a hectare of forest: a true urban ecosystem, capable of producing about 41 tonnes of oxygen every year.
The building therefore reveals a complex and multifaceted nature, presenting itself as a novelty in the palimpsest of contemporary European architecture. It is designed as an urban tower, taking the utopia of an unprecedented city-nature cohabitation upwards, respecting and enhancing the characteristics of the neighbourhood between Croeselaan and Jaarbeursboulevard. And at the same time it is an architecture that changes as it goes up: vertically, the building is in fact marked by four overlapping "orders", which define along the vertical axis a rotation of the building, a movement that progressively detaches it from its alignment with the Croeselaan street layout, to allow it to be arranged in an east/west orientation.
To read the full article: https://cgconcept.fr/le-bureau-du-futur-est-en-plein-air/