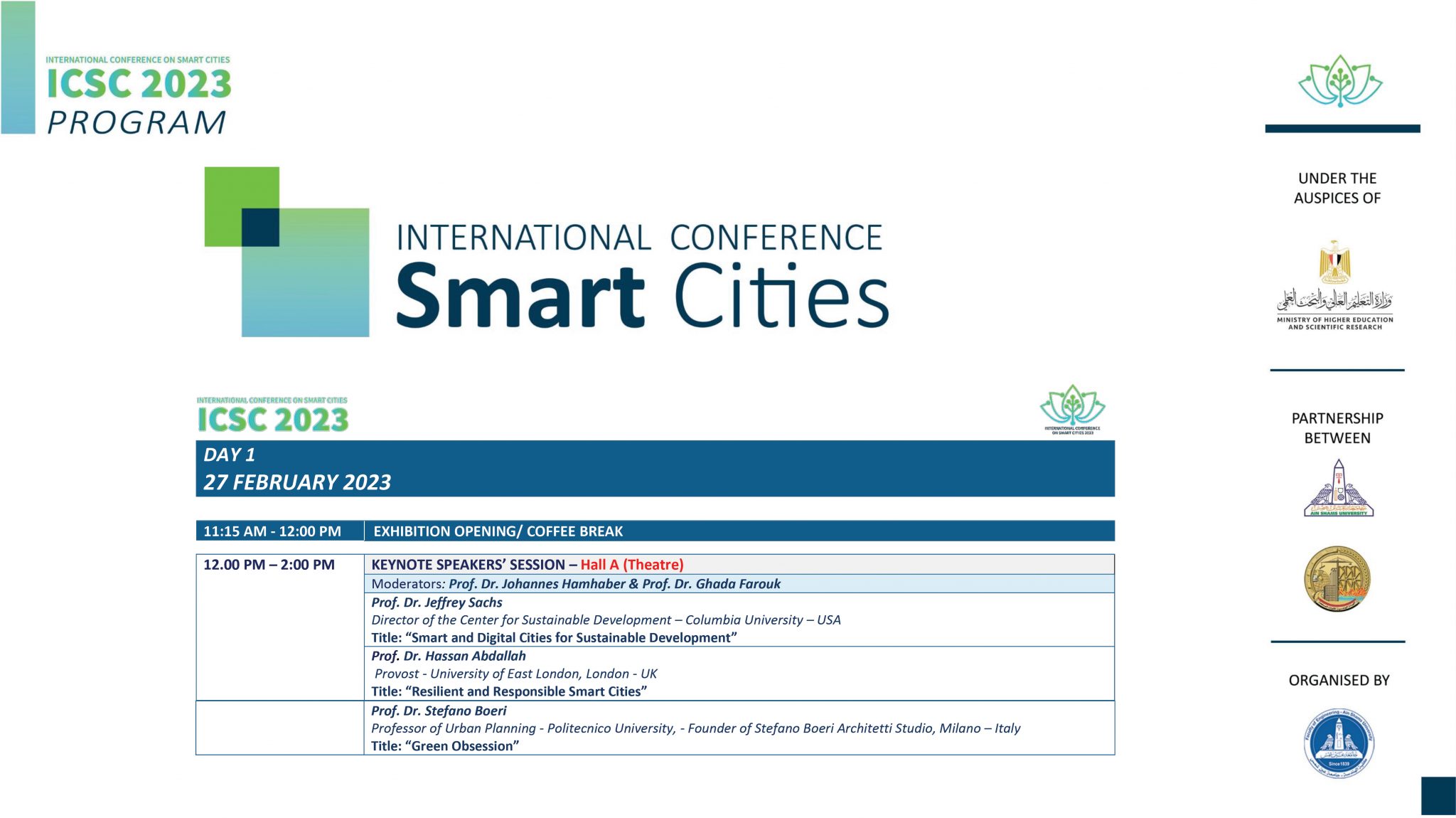 On Monday 27 February Stefano Boeri participates as a speaker at the Smart Cities Conference in Cairo, together with Jeffrey Sachs, Director of the Centre for Sustainable development at Columbia University.
The conference, which takes place from 27 February to 1 March, focuses on innovative building systems and the relationship between urban infrastructure and new technologies: in particular, on how the smart grid and renewable energy production, storage and distribution systems can shape environmental policies in the coming years.
With Green Obsession, Stefano Boeri's lecture presents the philosophy behind the projects of the Stefano Boeri Architetti studio, aimed at proposing a new architecture of biodiversity, which takes into account a different relationship between the human and plant spheres.
Starting from the Bosco Verticale project in Milan, the first prototype of this new vision, the intervention considers urban forestation as a necessary solution to combat climate change.
The implementation of urban forestation in all its forms – gardens, parks, rows of trees, green courtyards and roofs, urban gardens… – to absorb particulate matter and CO2, regulate the microclimate and reduce the temperature (thanks to the shading and evapotranspiration provided by plants), has a positive impact on the environment, while at the same time improving the quality of urban life, guaranteeing quality outdoor spaces for citizens, with a beneficial effect on public health.
For more information: https://smartcities-asu.com/
To stream the conference: https://www.youtube.com/live/JQHRgCEC__A?feature=share