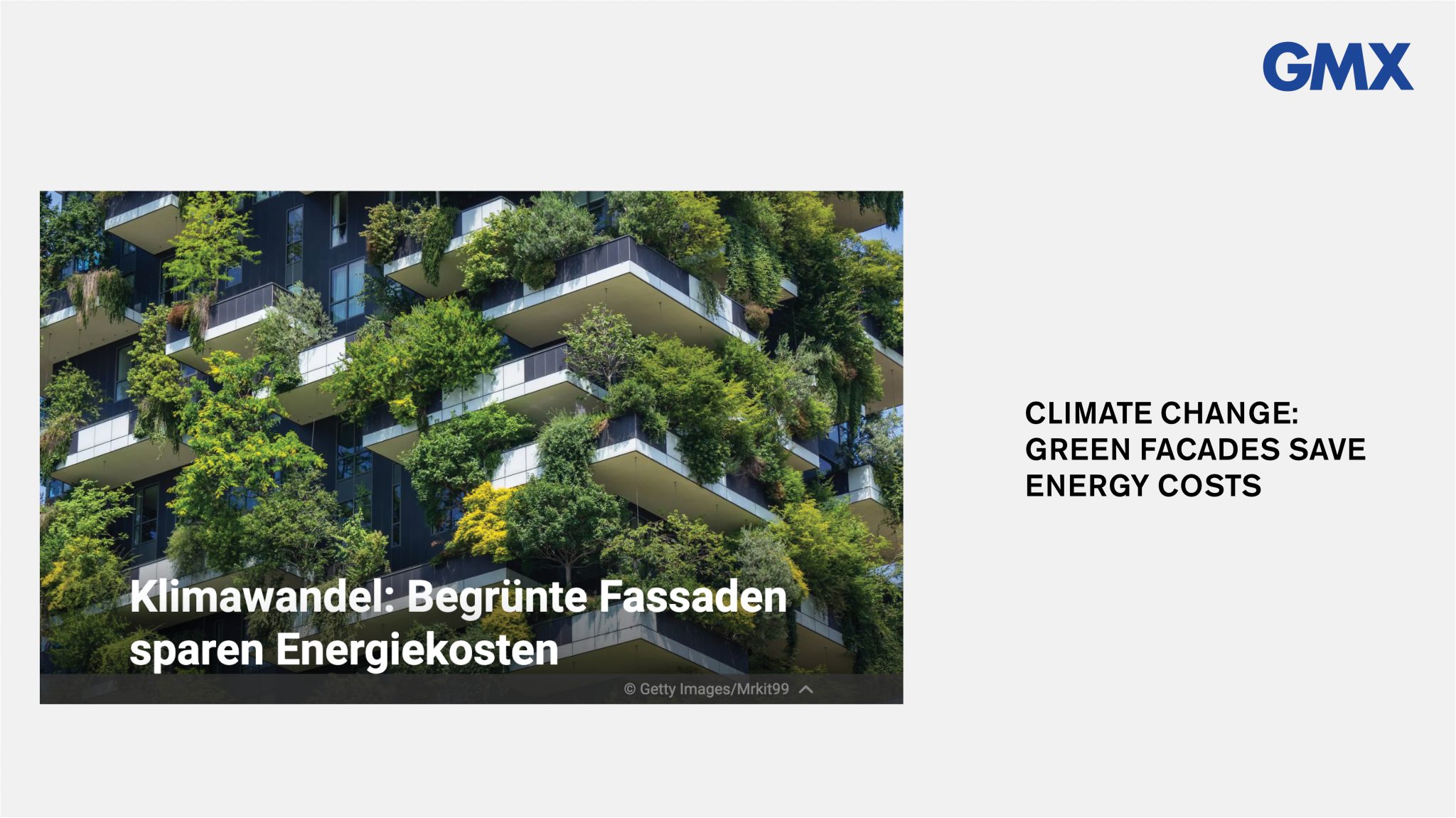 On the German website GMX, an article by Katja Richter focuses on climate change and technologies in the architectural field to respond to the main challenges, citing the Bosco Verticale in Milan, designed by Boeri Studio (Stefano Boeri, Gianandrea Barreca, Giovanni La Varra), as a virtuous example of natural energy reduction: the two towers, in fact, house a total of 800 trees, 15,000 perennial and/or ground cover plants and 5,000 shrubs. A vegetation equivalent to that of 30,000 square metres of forest and undergrowth, concentrated on 3,000 square metres of urban area.
In contrast to 'mineral' façades made of glass or stone, the vegetal screen of the Bosco does not reflect or amplify the sun's rays, but filters them, generating a cosy indoor microclimate without harmful effects on the environment. At the same time, the green curtain 'regulates' humidity, produces oxygen and absorbs CO2 and fine dust.
The article also mentions a study by the German Association for Green Building (BuGG), which emphasises the high ecological, economic and health benefits of green roofs and facades in reducing the effects of ongoing climate change. New buildings, as well as existing ones, can therefore be enriched by the presence of vegetation to improve the microclimate, cool interiors and walls, absorb pollution and fine dust, and help increase urban biodiversity.
To read the full article: https://www.gmx.at/magazine/wissen/klima/klimawandel-begruente-fassaden-sparen-energiekosten-37221038