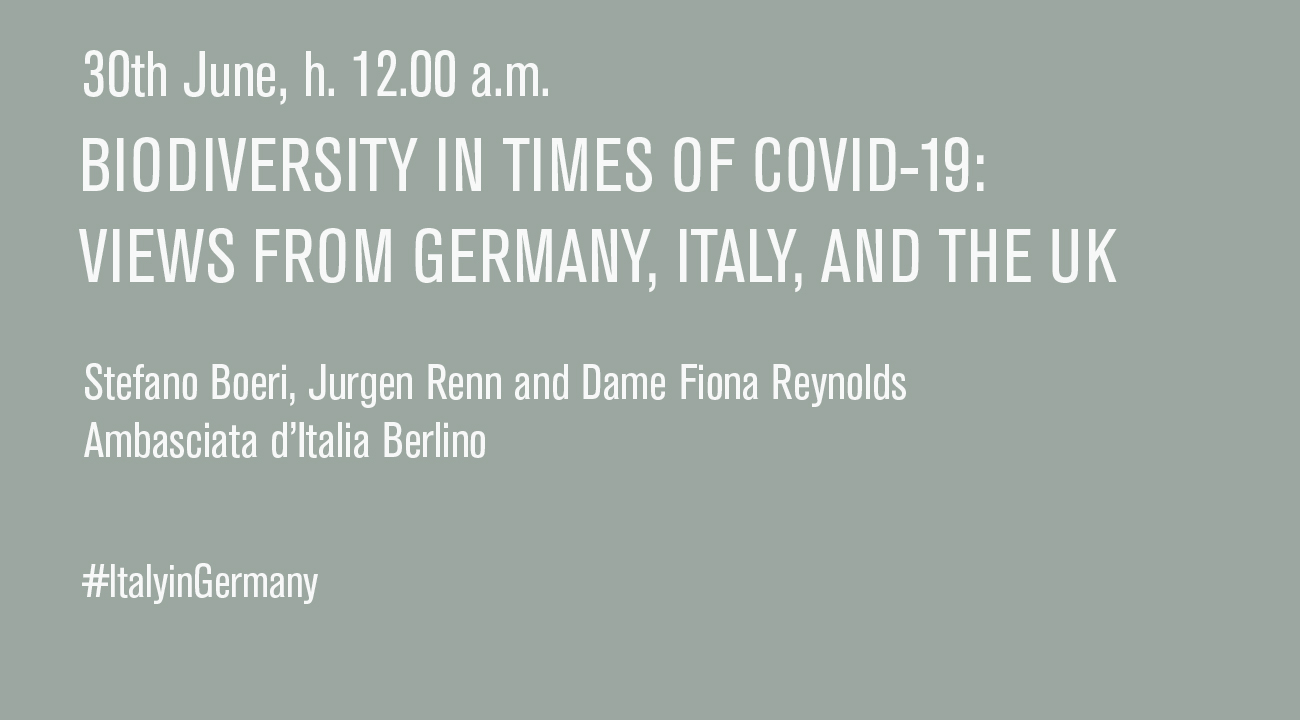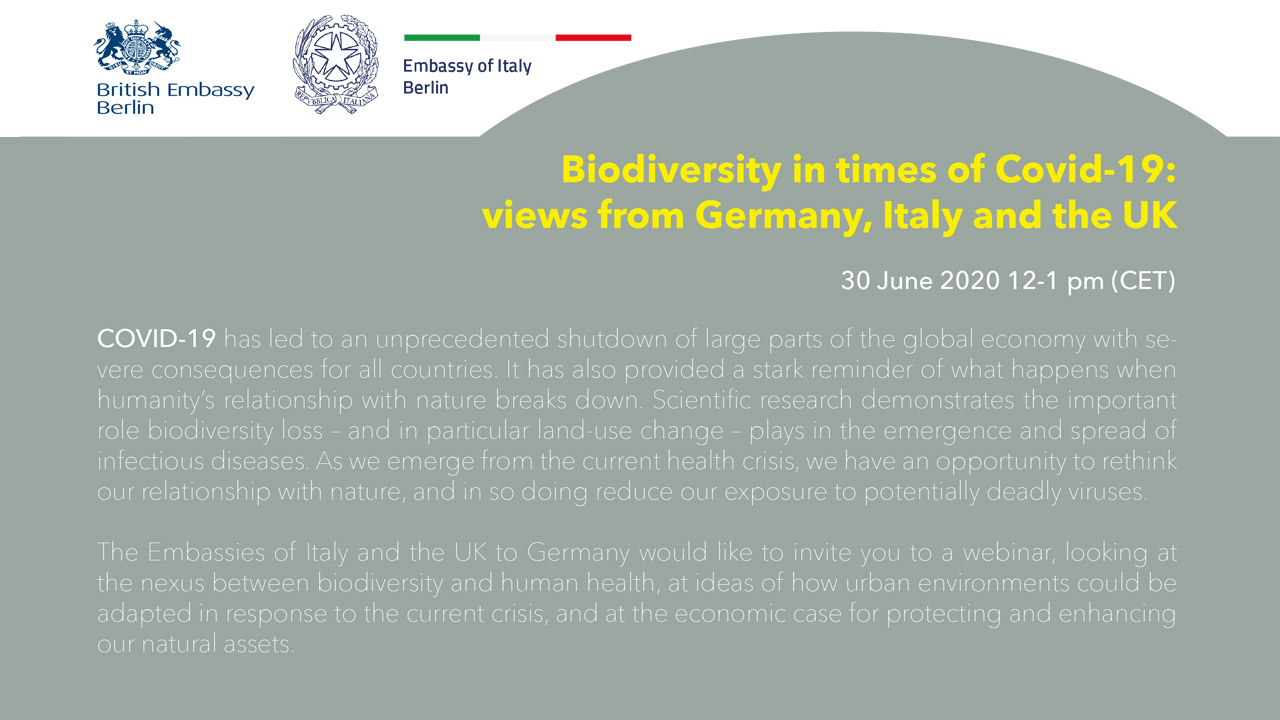 Tuesday 30 June 2020, Stefano Boeri takes part in the webinar "Biodiversity in times of Covid-19: views from Germany, Italy and the UK", in dialogue with Professor Jürgen Renn and Dame Fiona Claire Reynolds.
COVID-19 has led to an unprecedented shutdown of large parts of the global economy with se- vere consequences for all countries. It has also provided a stark reminder of what happens when humanity's relationship with nature breaks down. Scientific research demonstrates the important role biodiversity loss – and in particular land-use change – plays in the emergence and spread of infectious diseases. As we emerge from the current health crisis, we have an opportunity to rethink our relationship with nature, and in so doing reduce our exposure to potentially deadly viruses.
The webinar, organized by the Italian and English Embassies in Berlin, invites all to examine the link between biodiversity and human health, bringing ideas on how urban environments can be adapted to respond to the crisis, to protect and enhance natural assets in the future.
The event, scheduled for 12.00, marks the partnership between the United Kingdom and Italy on the road to COP26 in November 2021.
For more information, follow the link: https://www.mpiwg-berlin.mpg.de/event/biodiversity-times-covid-19-views-germany-italy-and-uk