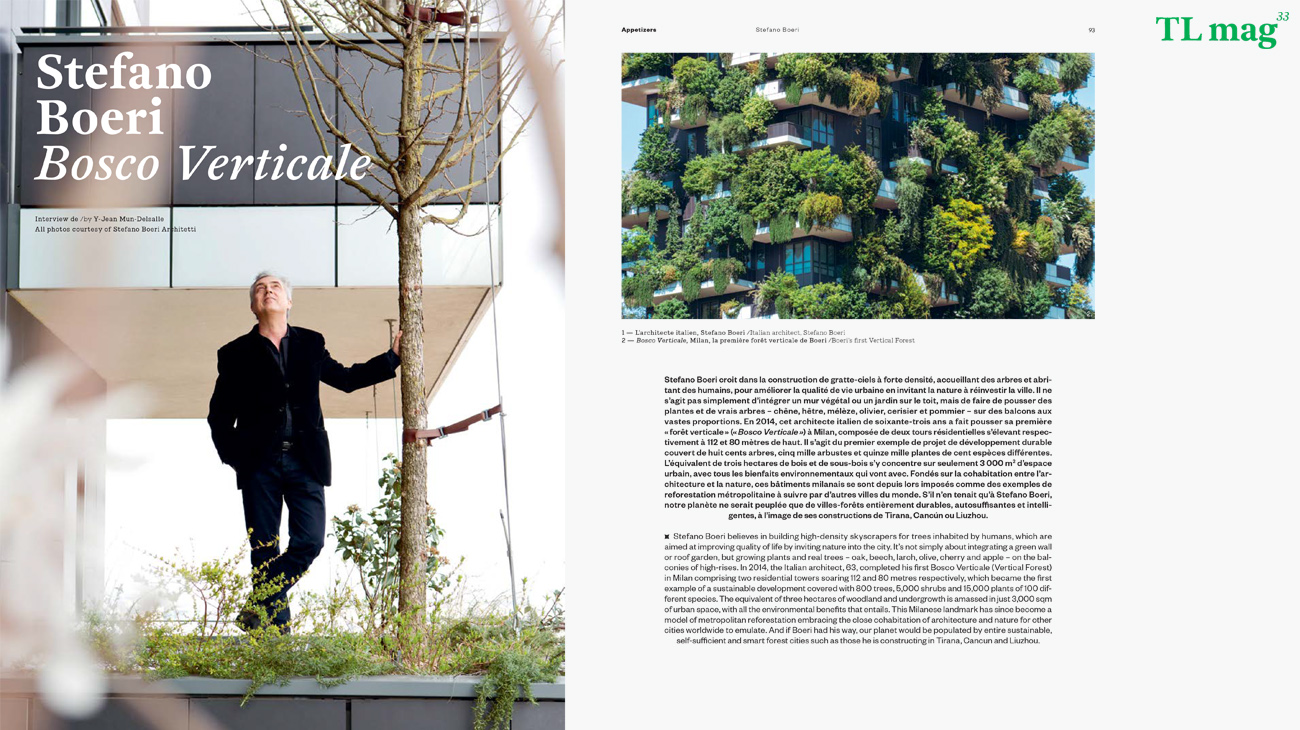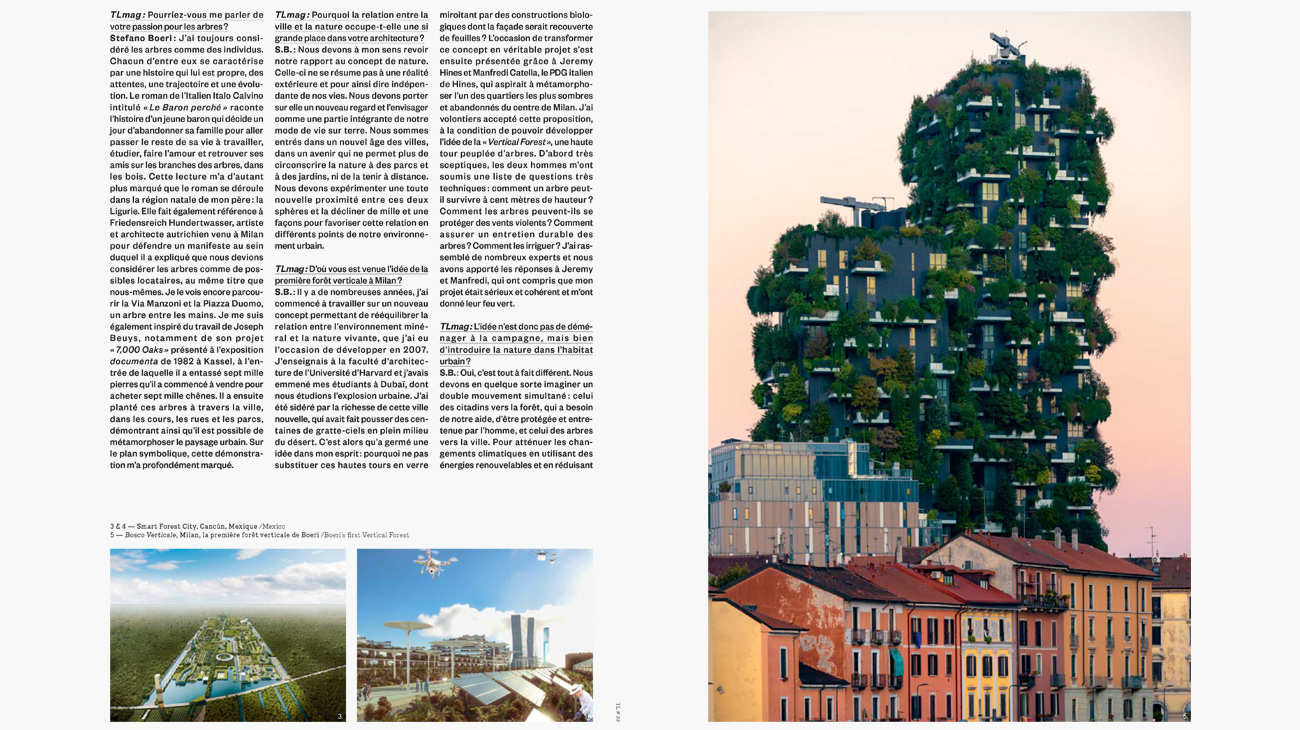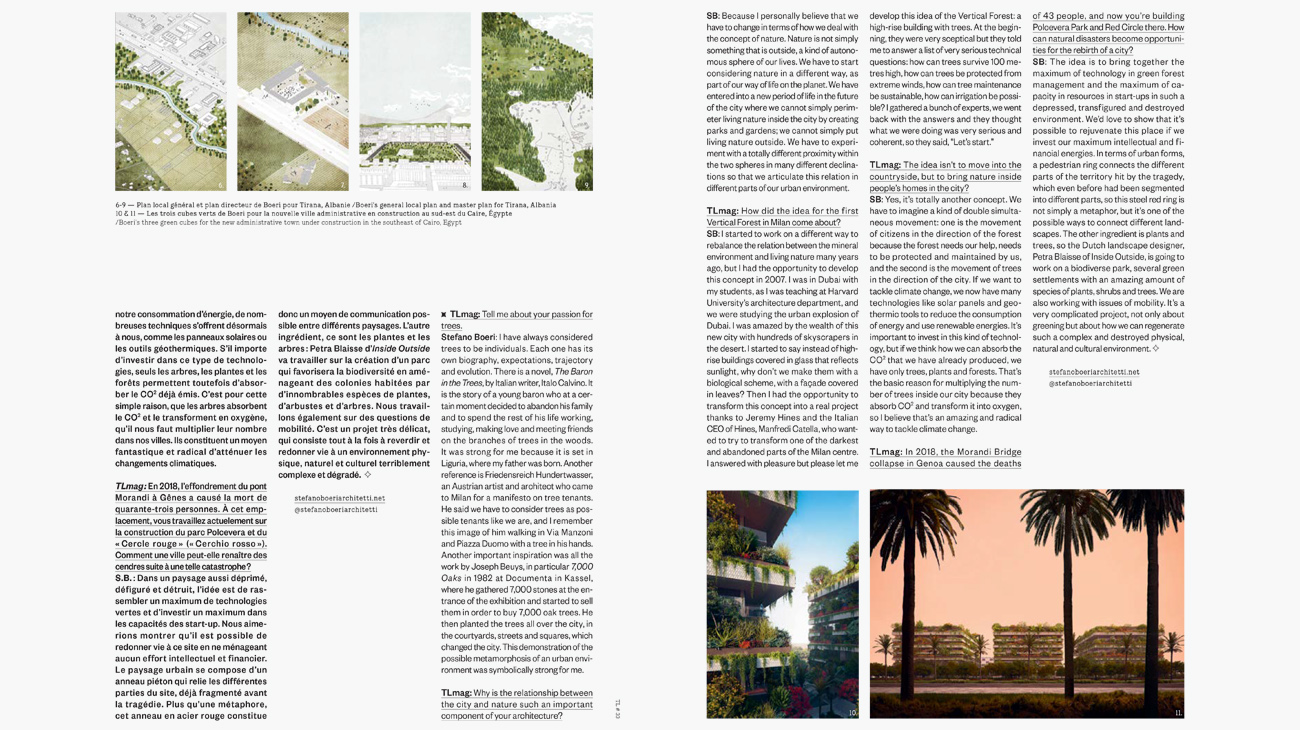 On TLmag – Belgian and bilingual cultural magazine, published entirely in French and English – an interview with Stefano Boeri that tells the birth of the idea of the Vertical Forest of Milan inspired by the reading of The Baron in the Trees by Italo Calvino, by the manifesto by Friedensreich Hundertwasser, Austrian artist and architect, and from Joseph Beuys' work in 1982 for Documenta in Kassel called 7000 Oaks, where he collected 7000 stones at the beginning of the exhibition and started selling them to buy 7000 oaks, then planted throughout the city, in the courtyards, in the streets and in the squares.
"I started to work on a different way to rebalance the relation between the mineral environment and living nature many years ago – says Stefano Boeri – but I had the opportunity to develop this concept in 2007. I was in Dubai with my students, as I was teaching at Harvard University's architecture department, and we were studying the urban explosion of Dubai. I was amazed by the wealth of this new city with hundreds of skyscrapers in the desert. I started to say instead of high- rise buildings covered in glass that reflects sunlight, why don't we make them with a biological scheme, with a façade covered in leaves?"
The full interview is contained in the Spring-Summer 2020 issue.