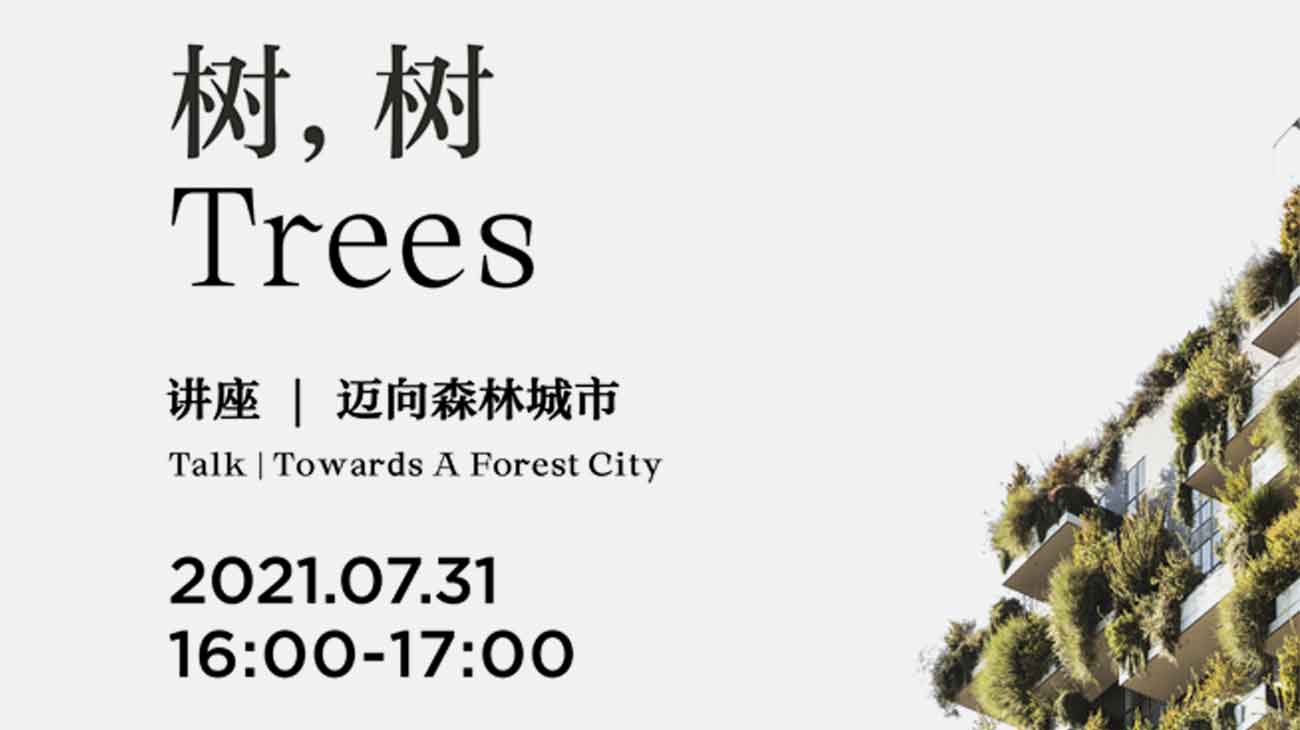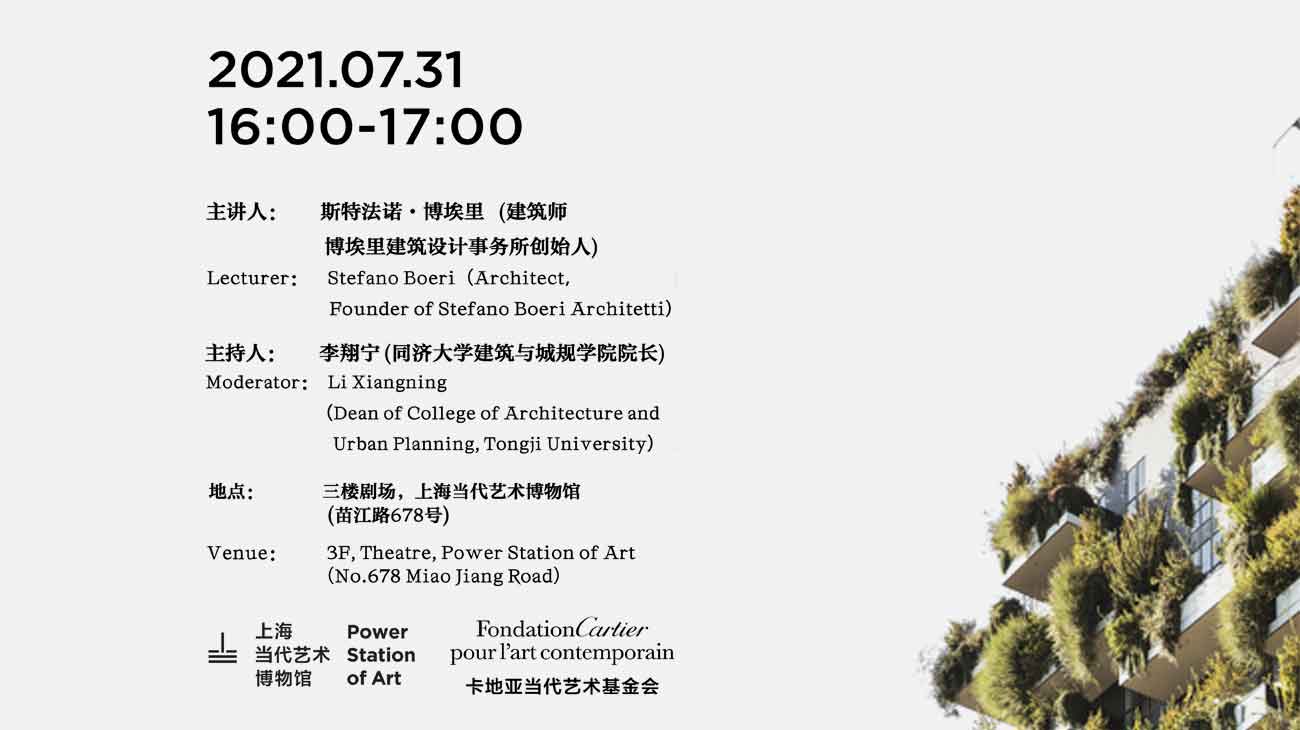 Saturday 31 July from 10 to 11 a.m. (European Time), Stefano Boeri takes part in a Talk with Li Xiang Ling, dean of college of Architecture and Urban Planning of Tongji University, in a dialogue organized by Fondation Cartier in Shanghai Power Station of Art. Architect Boeri will share his Forest City projects such as the Smart Forest City of Cancun and his vision of urban forestry in the Talk.
The exhibition Trees curated by Fondation Cartier at PSA Shanghai showcases a huge kinetic model, signed by Stefano Boeri Architetti China, to show the Forest City strategy created in China according to different geographical territories and biomes.
Forest City is a strategy in contrast with the current urban development tendency, where the city's expansion is bringing to natural green and earth erosion, as well as annihilation of plant and animal species.
To follow the live streaming online click the link.