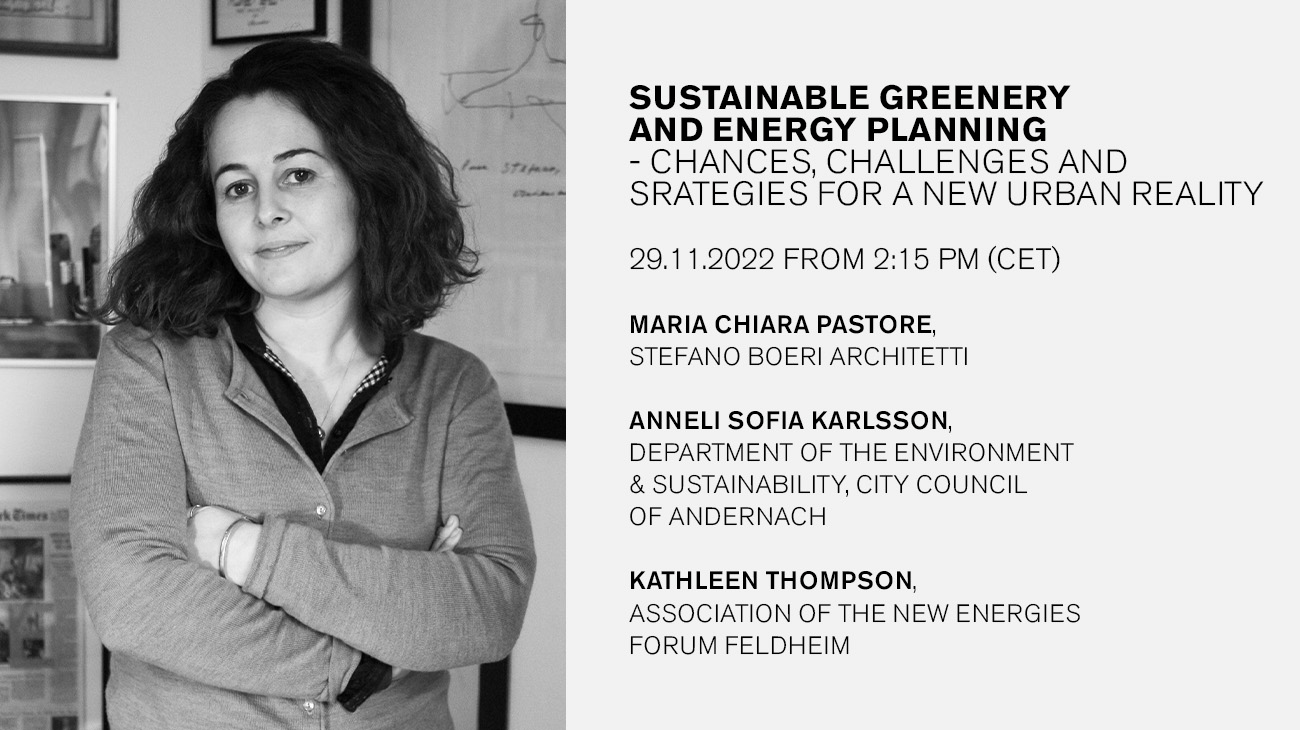 On Tuesday 29 November the event Sustainable Greenery and Energy Planning – chances, challenges and strategies for a new urban reality is held, within a series of online meetings organized by the University of Salzburg.
Maria Chiara Pastore, Director of the Research Department at Stefano Boeri Architetti (SBA), takes parts in the first meeting with a lecture on Stefano Boeri Architetti studio design approach, from the origin of the Vertical Forest concept to the latest projects and activities around the world – Trudo Vertical Forest, Huanggang Vertical Forest and the book Green Obsession, Trees Towards Cities, Humans Towards Forests (ed. Actar, 2022), edited and published by Stefano Boeri Architetti.
Among the other speakers: Anneli Sofia Karlsson (Department of the environment & sustainability, city council of Andernach) and Kathleen Thompson (Association of the New Energies Forum Feldheim).
To follow the event online on the Webex platform: https://uni-salzburg.webex.com/uni-salzburg/j.php?MTID=m9ab28bdfa5f94cfa16eaca032d5b4da7