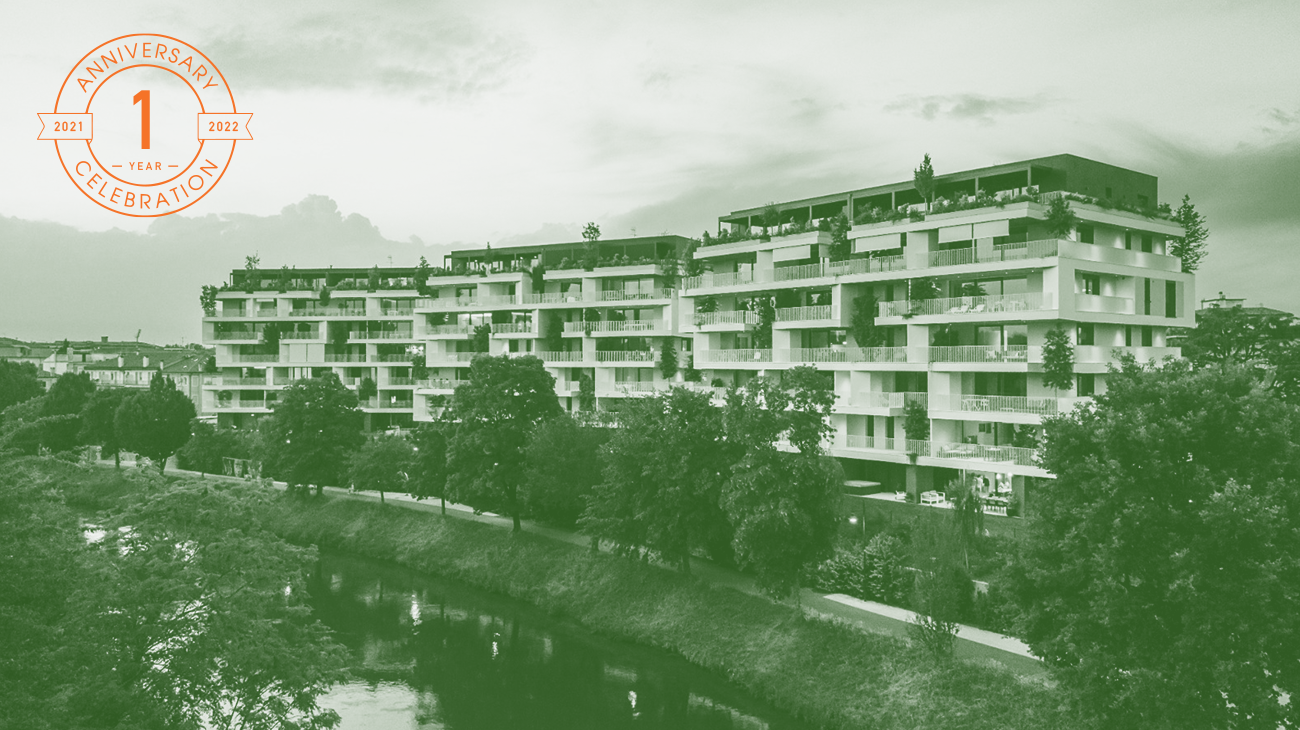 29.11.2021 – 29.11.2022. Ca' delle Alzaie in Treviso celebrates its 1 year anniversary. 
In the context of the redevelopment of a former production area of about 11,000 square metres near the historic centre of Treviso, the Ca' delle Alzaie project consists of three residential buildings surrounded by vegetation and spread over about 8,000 square metres.
Through the presence of greenery on the two main fronts, the three buildings recall the qualities of the surrounding landscape, whose appearance changes with the seasons, and guarantee a high quality of life, in direct relation with the open spaces.
In total, vegetation accounts for 51% of the project's surface area, approximately 2 hectares, with the planting of 400 low-stemmed plants and 170 trees, 120 of which are on the façades.
In addition to the integration with greenery, which acts as a barrier to noise pollution and fine dust, the project is oriented towards energy saving and the protection of natural resources: hence the choice of anti-pollution paints, the use of renewable energy sources and the selection of materials used for the interior spaces and the exterior surfaces of the buildings.