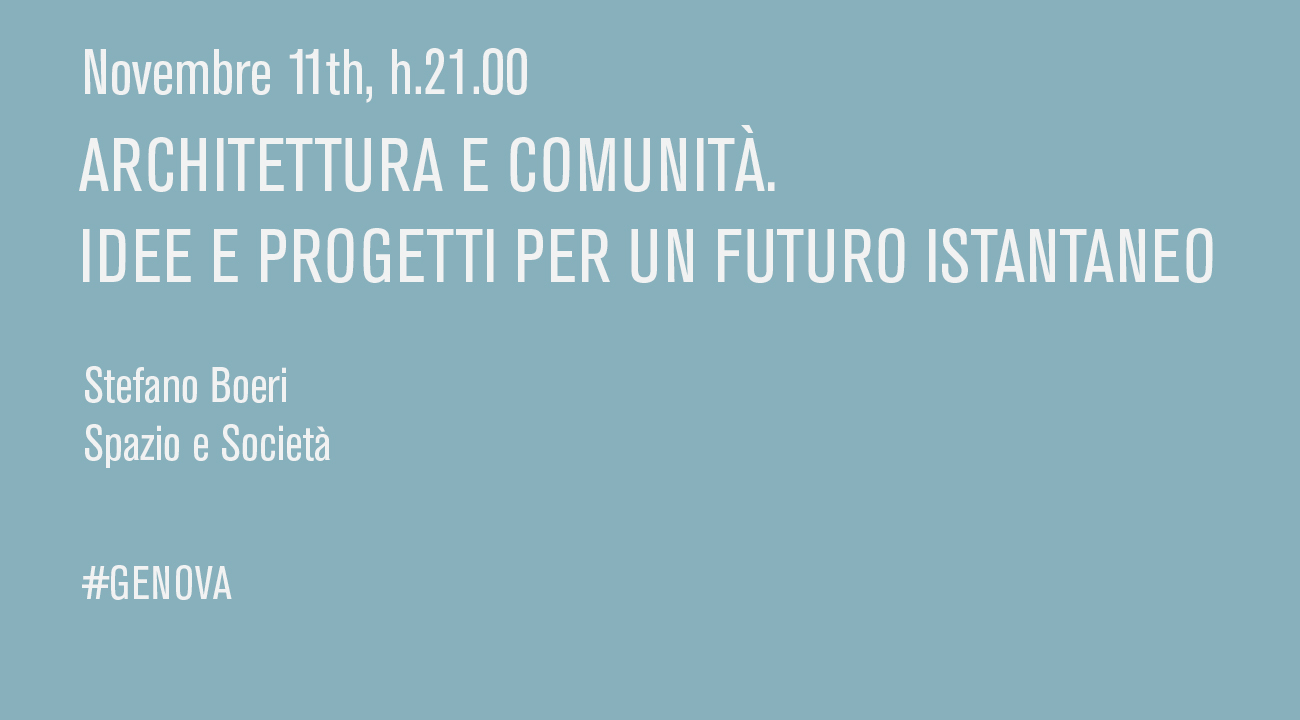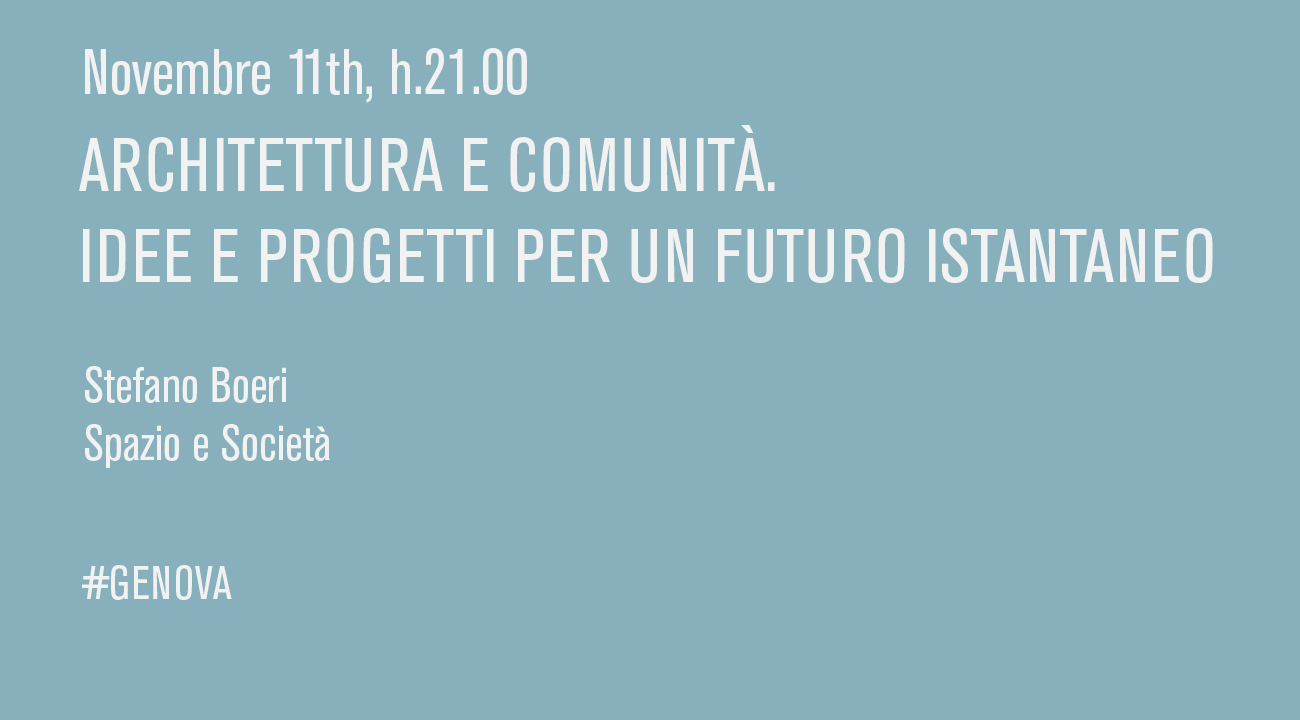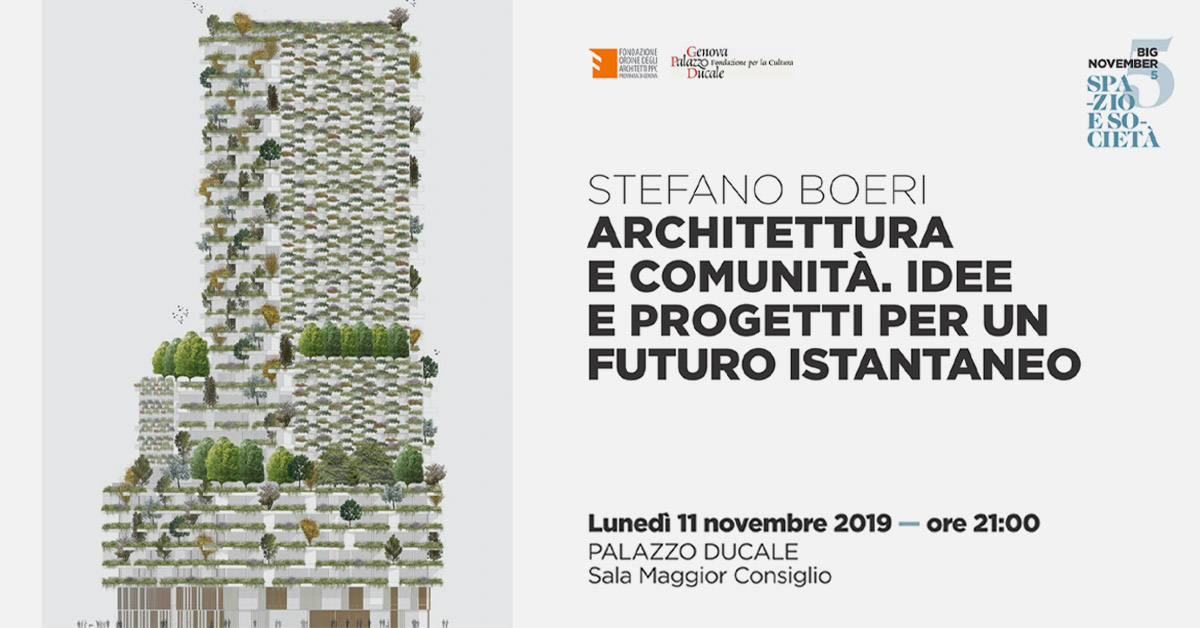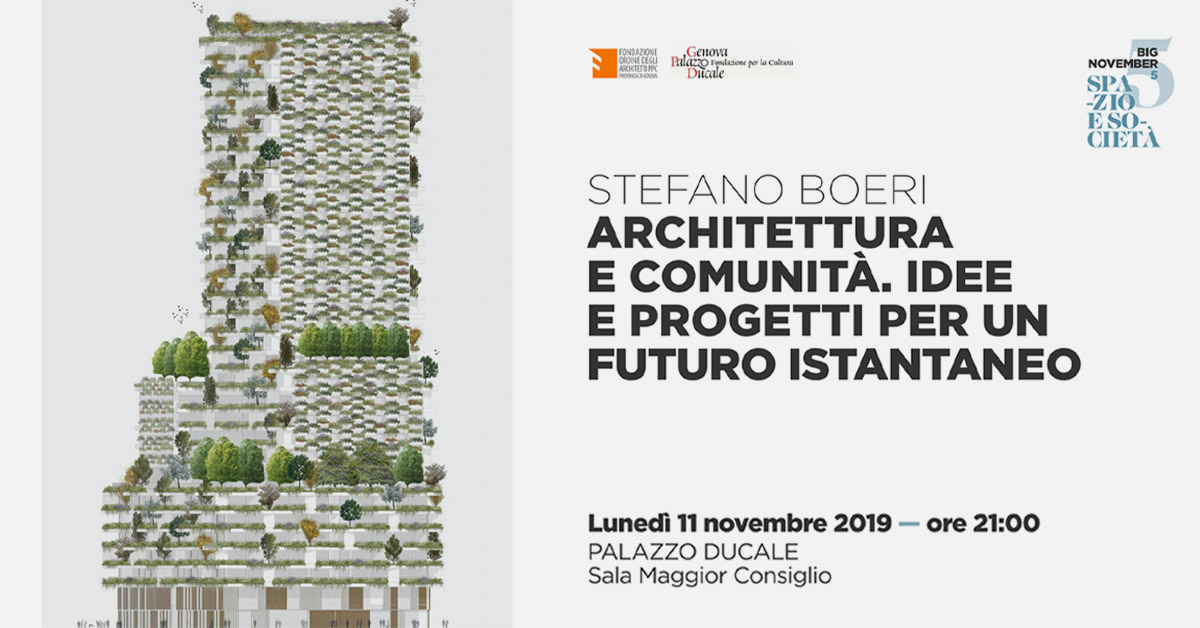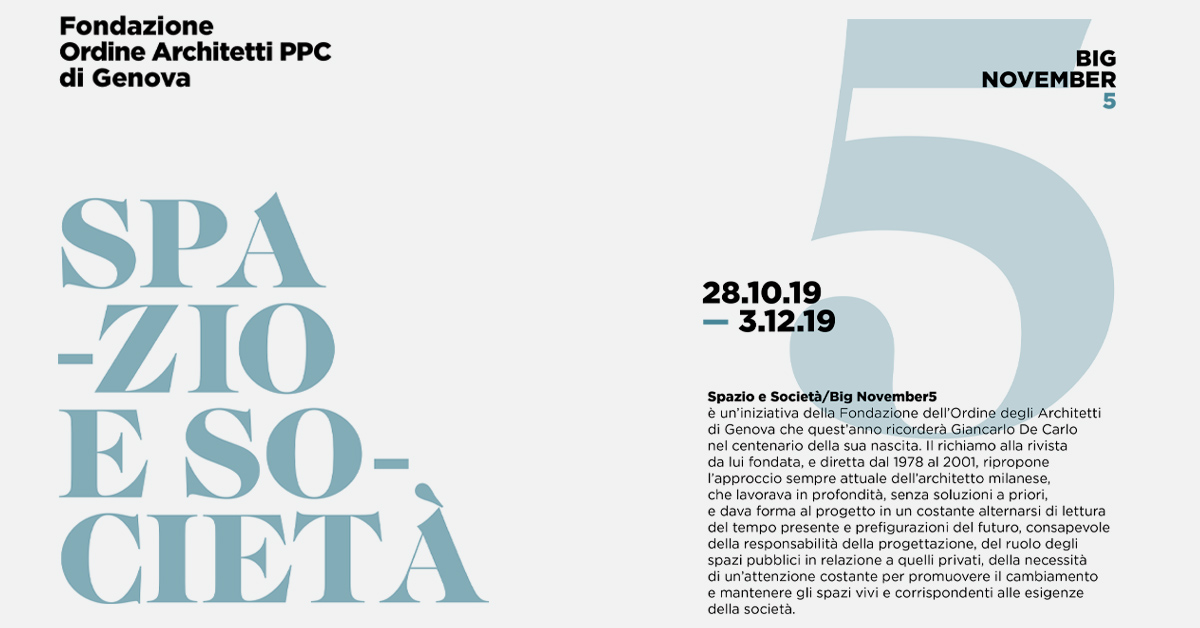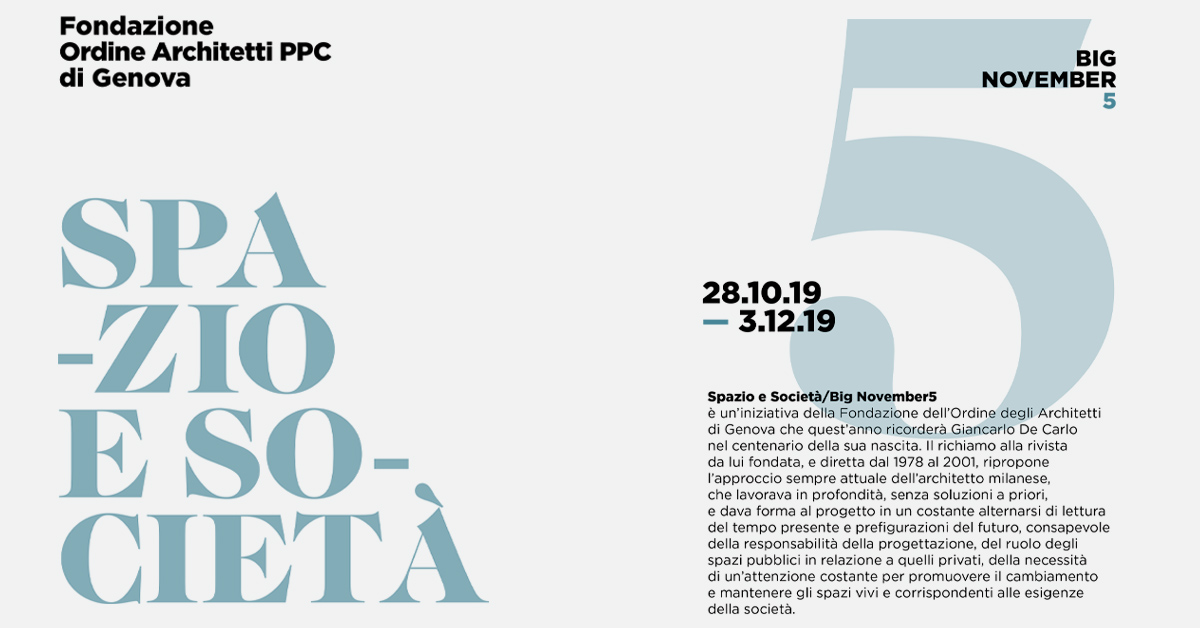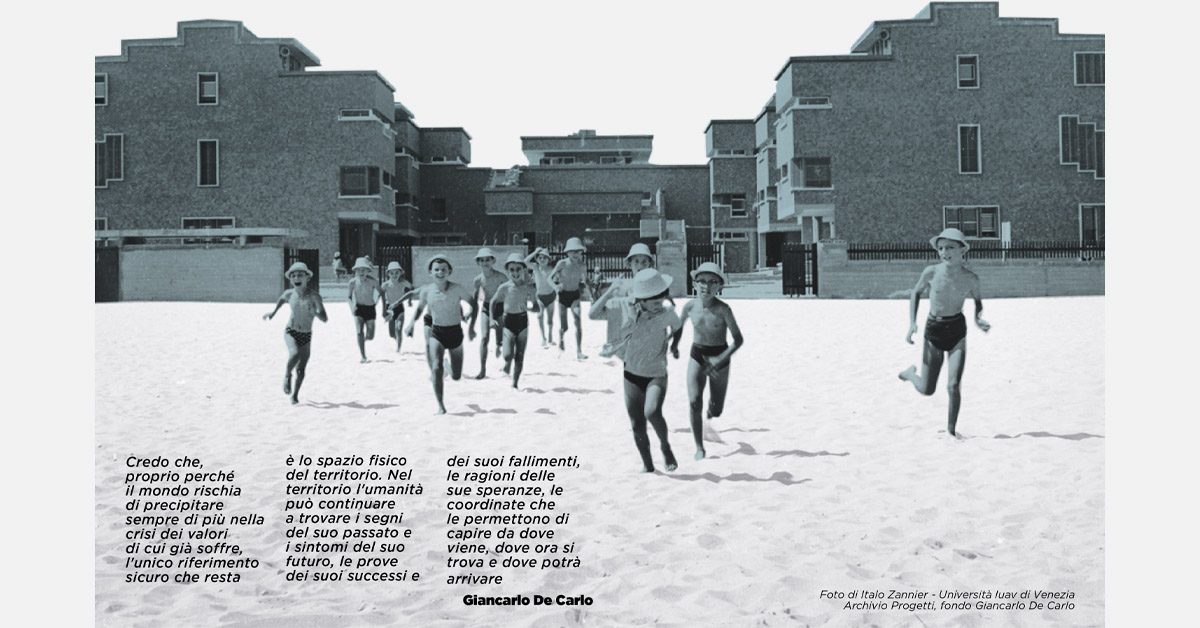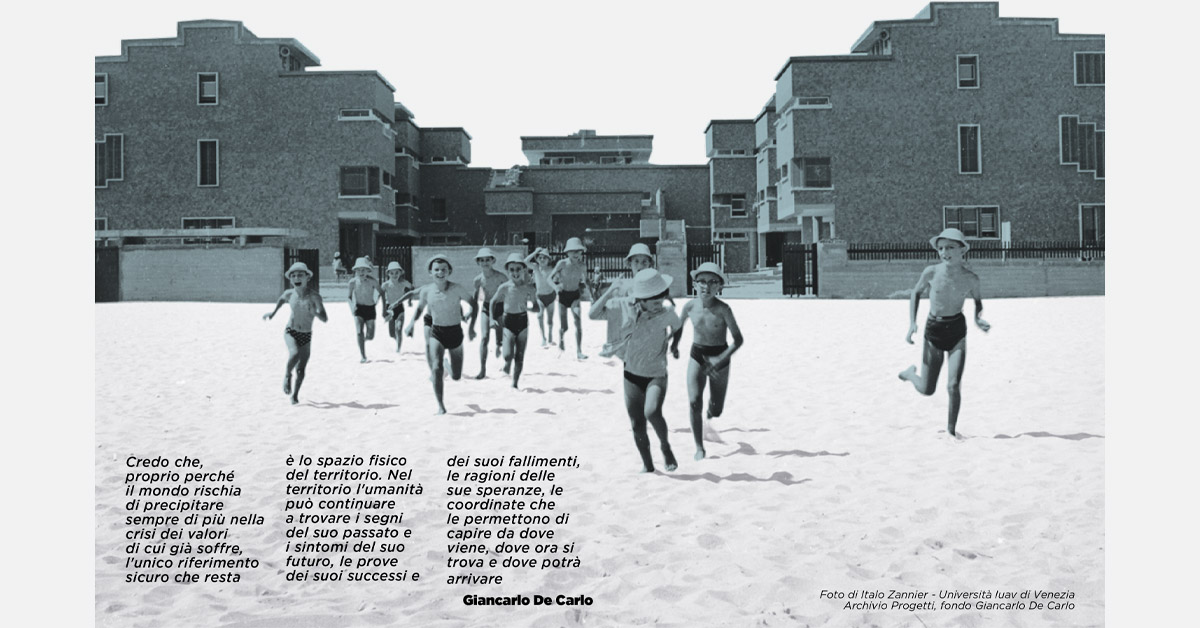 On Monday 11 November, Stefano Boeri takes part in "Big November 5 – Space and Society", a cycle of 24 appointments organized by the Order of Architects of Genoa which includes lectures, film screenings, exhibitions, book presentations, conferences and walking lectures dedicated to the cities of today and tomorrow. The initiative, which this year recalls Giancarlo De Carlo, re-proposes the ever-present approach of the Milanese architect, who worked in depth and without a priori solutions, giving form to the project in a constant alternation of reading the present time and prefiguration of the future.
The festival shows the complicated relationship between city and environment – that is no less complex between center and suburbs – and the repercussions that the great social changes of our time have on urban communities, renewing the debate on architecture and contemporary urban reality.
The conference held by Stefano Boeri is entitled "Architecture and Community – Ideas and Projects for an Instant Future" and takes place at the Sala Maggiore of the Palazzo Ducale Council, at 9.00 pm.
For more information and contacts, see the link: https://www.fondazione-oage.org/