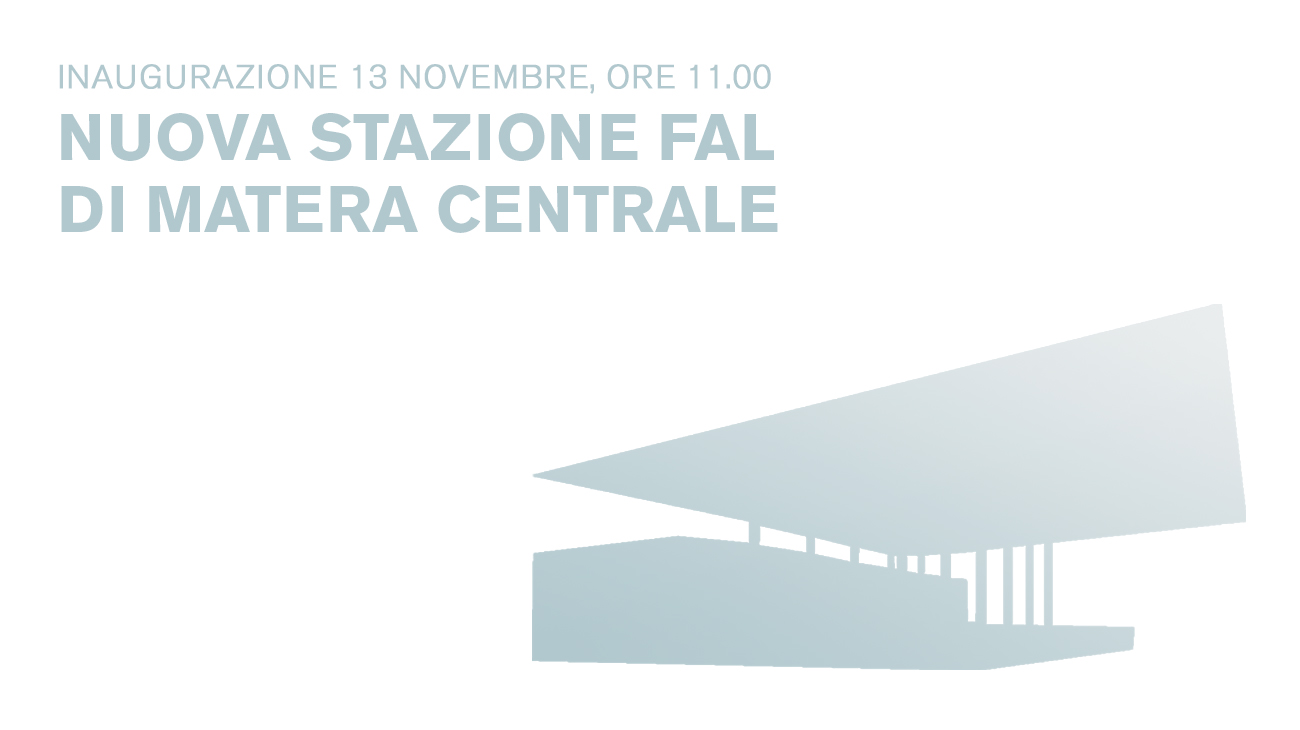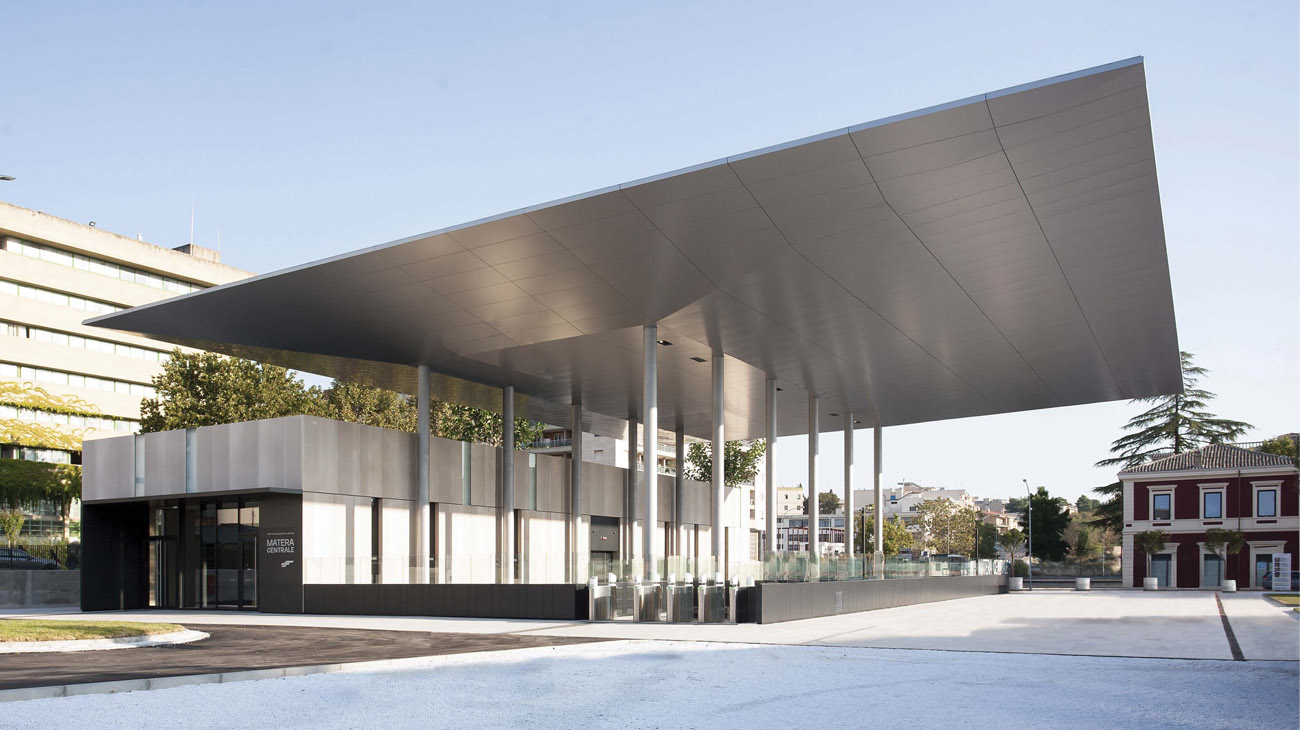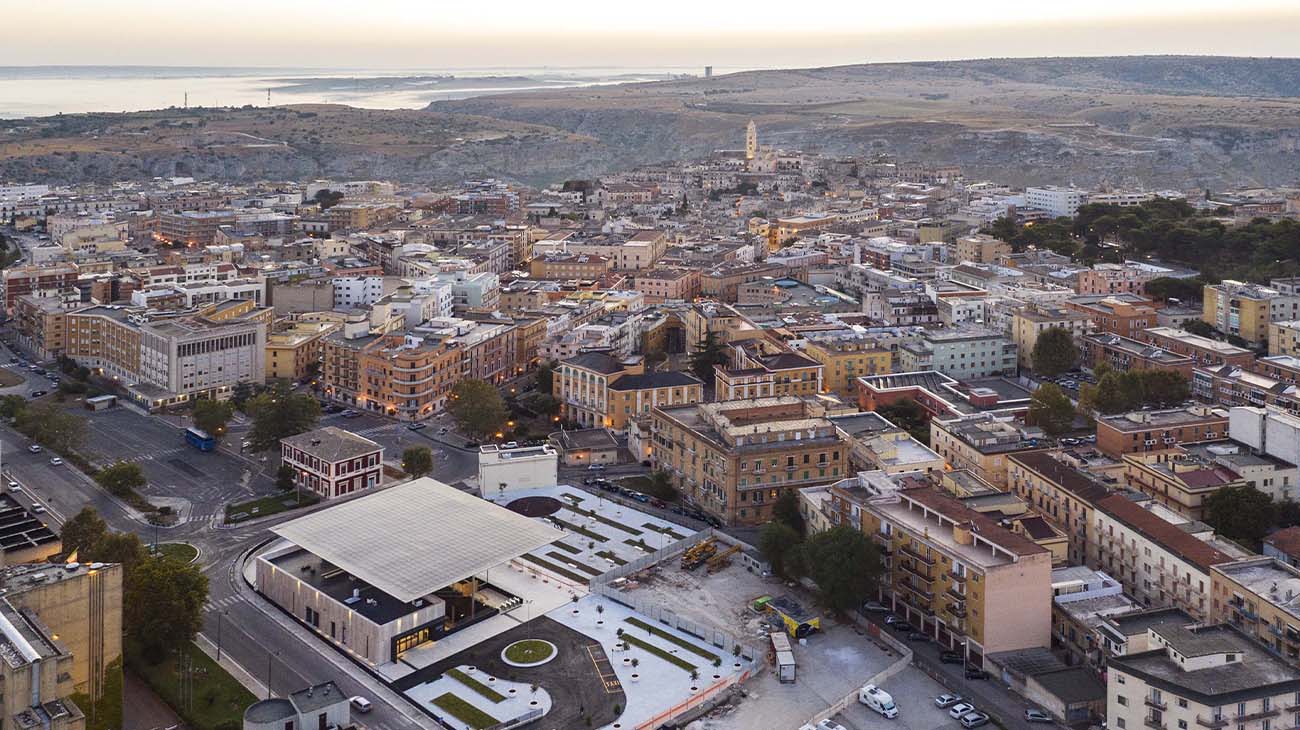 On November 13th, 2019 at 11 am the New Matera Central Station of Ferrovie Appulo Lucane designed by Stefano Boeri Architetti inaugurates. The project will be explained in details to the press and to the citizens, to the presence of the institutions, of the management and of the FAL staff, of Stefano Boeri and of the architects of his practice, Marco Giorgio and Maddalena Maraffi.
The station has been conceived as a landmark for the new city, connected by an axis to the Ancient City of the Stones.
A wide roof that protects the train platform positioned at a lower level, hypogeum as the historical stones and modern thanks to the integration with a photovoltaic cover able to produce energy for the surrounding area and for the axis that link the station to the stones.

The new railway line will make possible the Bari-Matera connection, passing through Altamura.
Speakers at the event:
Rosario Almiento, Fal President
Matteo Colamussi, Fal General Director
Andrea Gibelli, Asstra President
Salvatore De Ruggieri, Mayor of Matera
Vito Bardi, Region Basilicata President
Salvatore Nastasi, Mibact General Secretary
Stefano Boeri, Architect
Paola De Micheli, Infrastructure and Transport Ministry
The institutional opening ceremony will be broadcast on our Facebook: https://www.facebook.com/StefanoBoeriArchitetti/