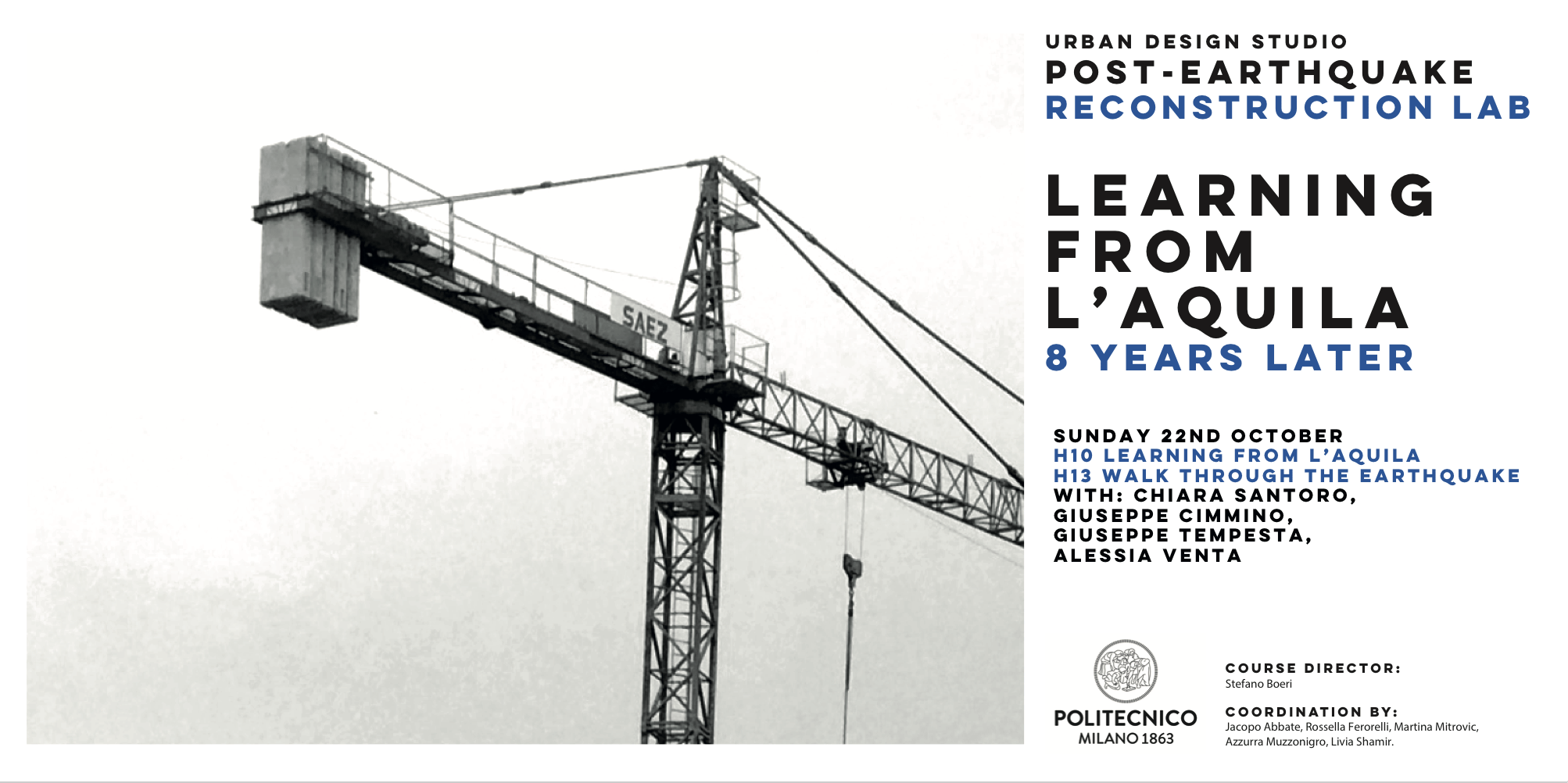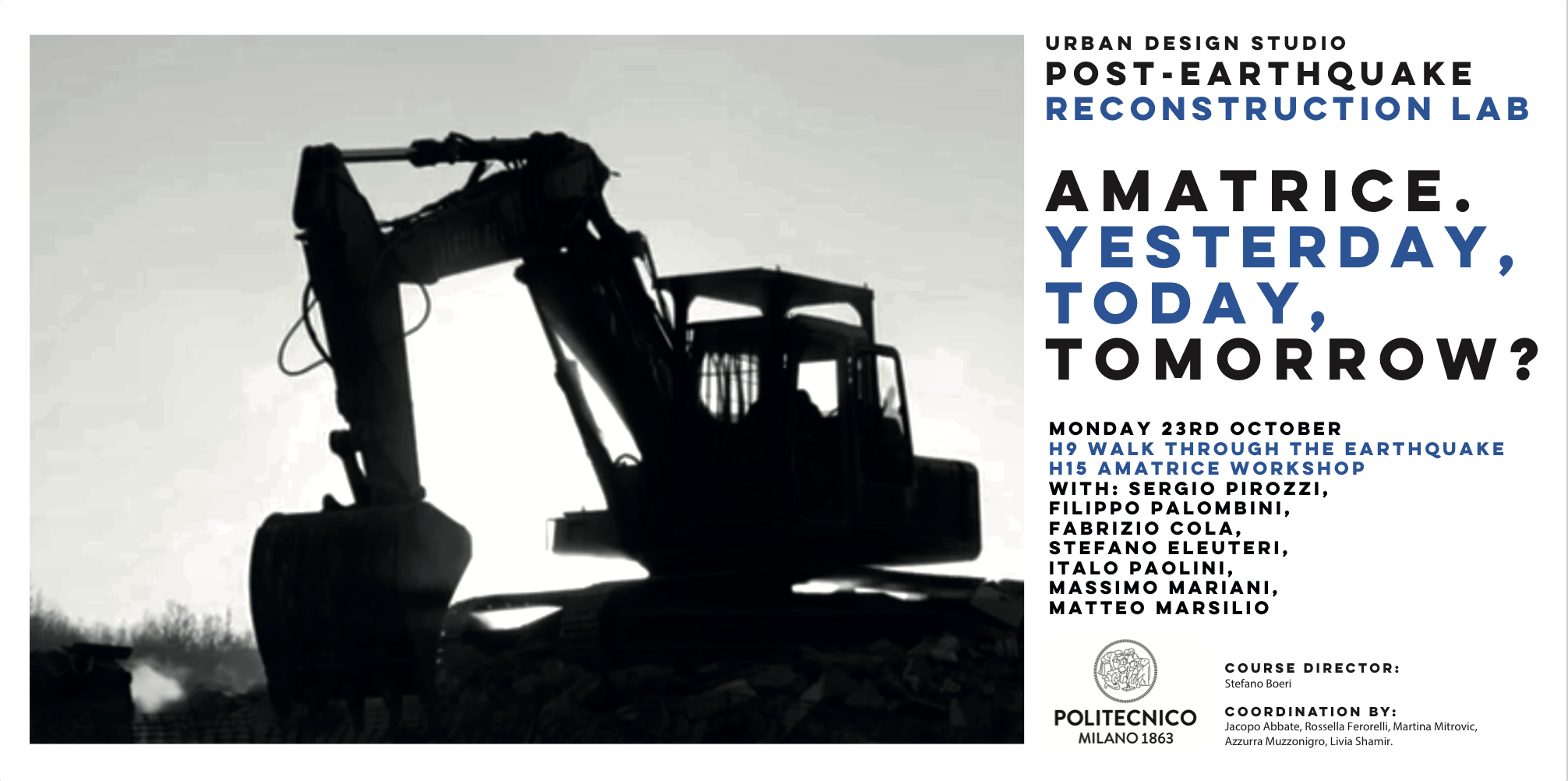 On Sunday, October 22nd and Monday, October 23rd, Stefano Boeri and the coordinators of the course Urban Design Studio of Politecnico di Milano will drive the students to visit the post-earthquake areas in the center of Italy. Two days to reflect and have direct experience, to observe the state of the sites, comprehend the natural phenomenon and the intervention in the reconstruction.
Sunday, October 22nd – L'Aquila
Learning from earthquake
Eight years after the earthquake which destroyed the chief town of Abruzzo, meeting between students and technicians Chiara Santoro, Giuseppe Cimmino, Giuseppe Tempesta, Anna Vasta and the Associations of Architects of l'Aquila.
Learning from the experience, see and comprehend what has been done, strenght and weakeness of the post-earthquake intervention, a starting point from which facing the future reconstruction.
Monday, October 23rd – Amatrice
Amatrice, yesterday, today, tomorrow?
Visit into the red zone with the technical team of the Municipality of Amatrice, followed by a moment of reflection and dialogue with Stefano Boeri, the Mayor of Amatrice Sergio Pirozzi and technicians Filippo Palombini, Fabrizio Cola, Stefano Eleuteri, Italo Paolini, Massimo Mariani, Matteo Marsilio.
Then a meeting at the new refectory, where the architects Stefano Boeri and Corrado Longa (Stefano Boeri Architetti) will explain the phases of design and construction of Amatrice Food Area, the complex of structures opened on July 29th, 2017, which aimed the economic relaunch of Amatrice and its community.
Urban Design Studio
Professor: Stefano Boeri
Coordinators: Azzurra Muzzonigro, Livia Shamir, Rossella Ferorelli, Jacopo Abbate, Martina Mitrovic.