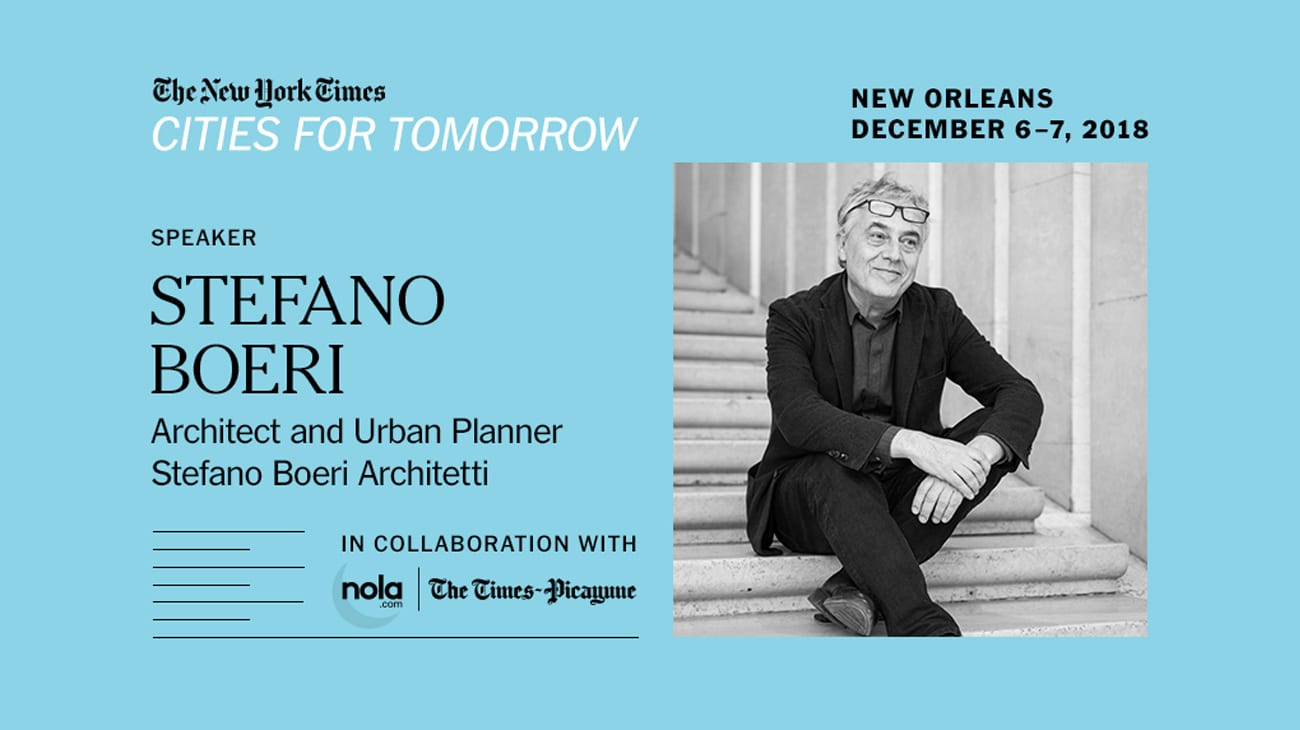 How do the greatest cities succeed? On December, 6th and 7th  Stefano Boeri is invited to speak at the The New York Times' annual Cities for Tomorrow conference, organized in the dynamic city of New Orleans in celebration of the city's 300th anniversary. The event aims to answer this question by discussing key challenges facing cities today and defining the winning formulas that lead to flourishing urban centers with an audience of urban power players — policy and government officials, entrepreneurs, cultural figures, thought leaders and executives from diverse industries. Cities for Tomorrow will feature the high-level analysis through discussions with the newsmakers driving pivotal urban change. Topics will range from self-driving cars and the potential for innovation hubs around the country; to promoting environmental resilience without sacrificing social equity; working effectively with state, federal and even international counterparts to advance local interests; and the changing cultural dynamics for next-gen urban dwellers.
Vertical Forest. A strategy for Urban Forestry
Stefano Boeri's presentation entitled Vertical Forest. A strategy for Urban Forestry which will be part of City Vision section, features the global vision on sustainable urban development, based on studio's practice and research. Starting from the overall analysis of climatic and urban dynamics of the last decades, the architect will explain how he came up with the idea of bringing the living nature back into the city as efficient response to these changes. Vertical Forest represents in fact an effective solution on the edge between architecture and living ecosystem able to compensate negative environmental impact of our cities, by absorbing fine dust and carbon dioxide, while releasing oxygen and improving the microclimate all around. Since 2014, when the first Vertical Forest prototype was realized in Milan the studio has been working on several applications of the idea, studying various structural, botanical and formal aspects, in order to deliver a model of new architecture, applicable worldwide, up to propose the first Forest Cities in China, Mexico and Northern Africa.
To check out all the speakers please consult the official site of the event: