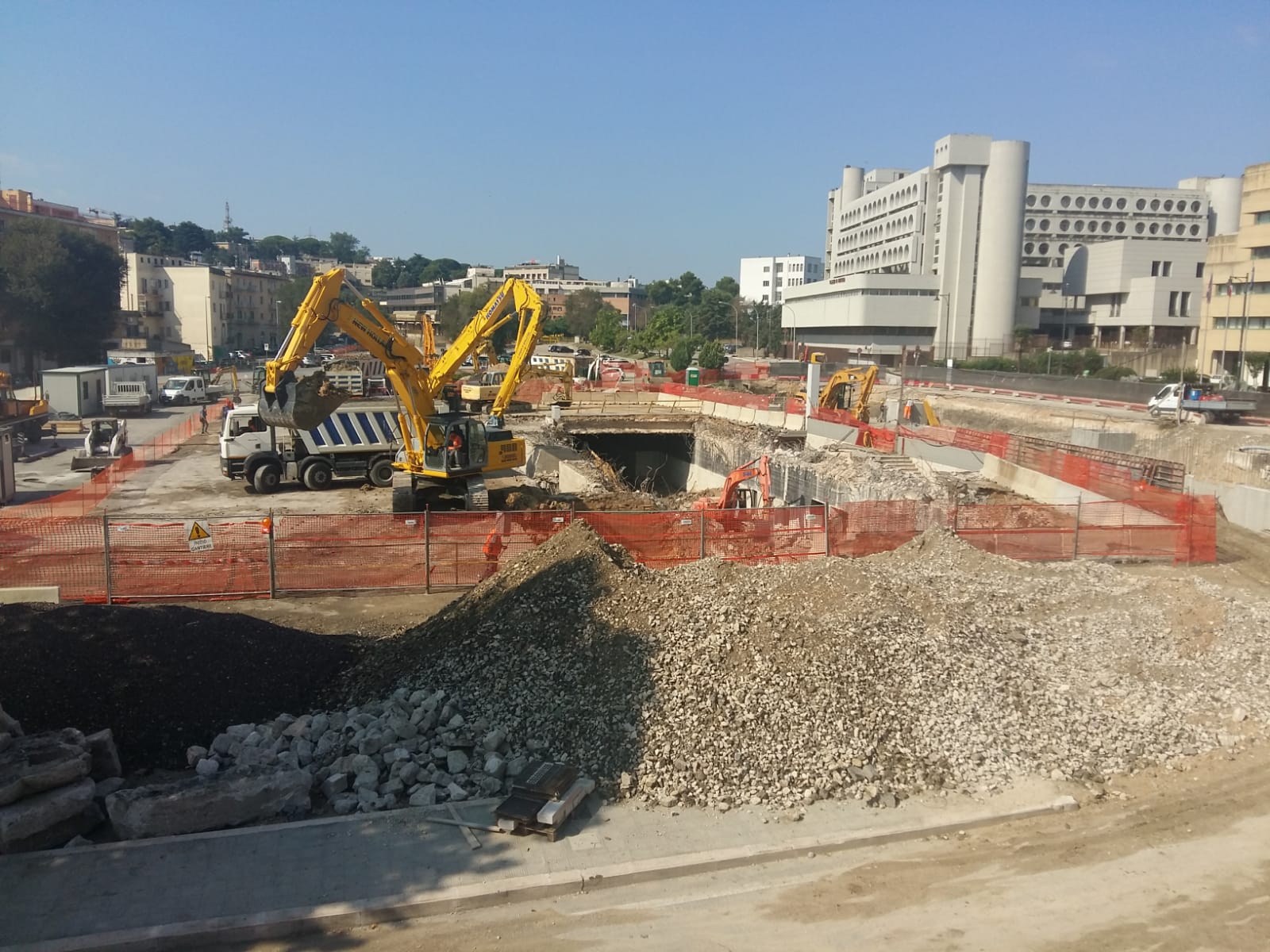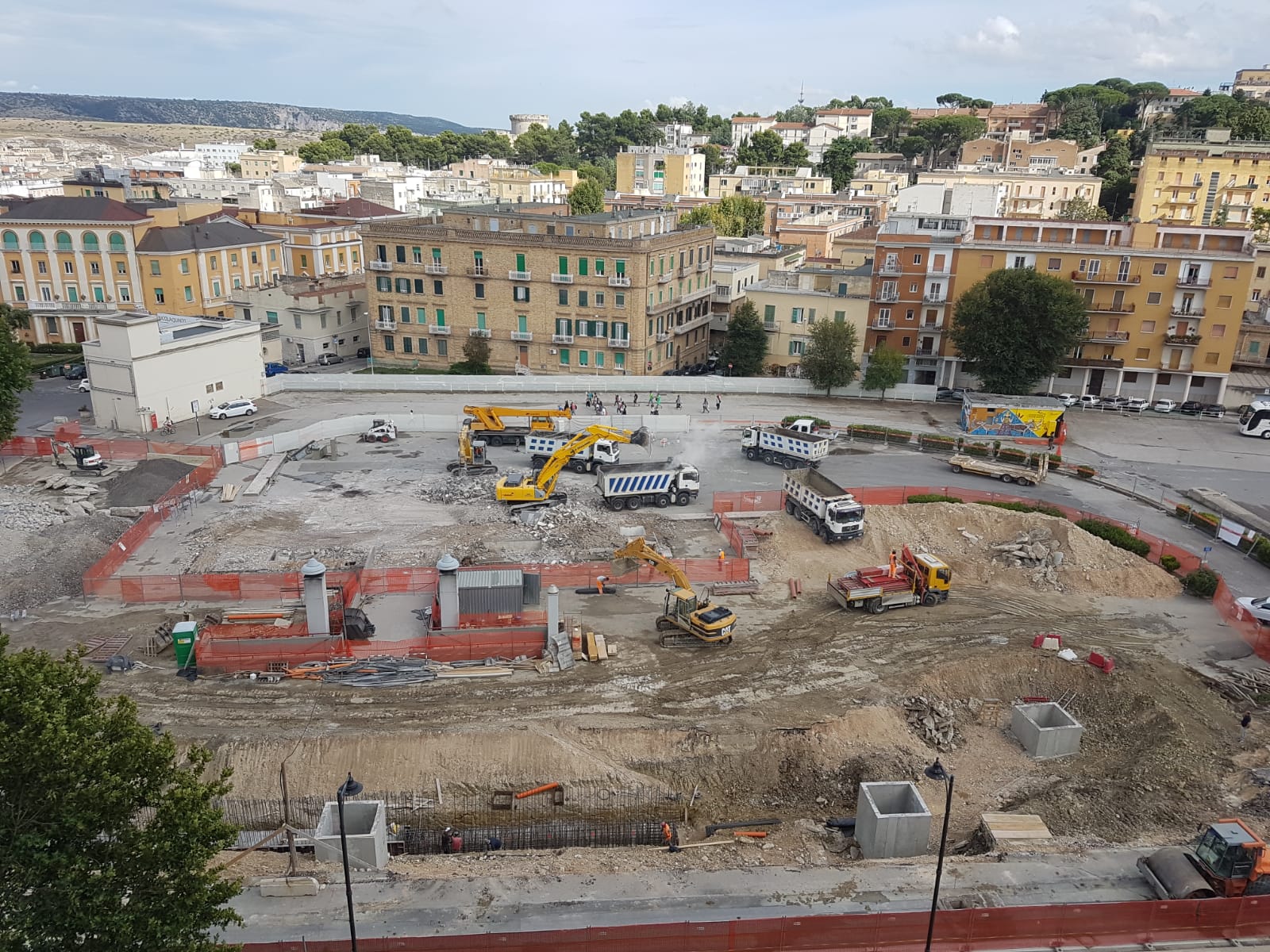 The construction of Matera FAL Central station, designed by Stefano Boeri Architetti is going on. The works don't stop even in August, in order to inaugurate the building before the end of 2018 and thus provide easy and comfortable access to Matera for those who will come to visit it in occasion of Matera European Capital of Culture 2019.
The project is intended  to give greater visibility to the Matera Central FAL Railway Station which is no longer to be considered simply as a necessary service structure sufficient for the railway connection, but a genuine and significant urban landmark, adapted to the primary urban and territorial function that the new service aspires to fulfill in step with the important role that the City of Matera is going to represent in Europe.
The New Station is designed to become a recognizable public space, an integral part of the pedestrian square that is reconfigured and redeveloped and directly connected to the main access routes to the historic city centre located a short distance away.