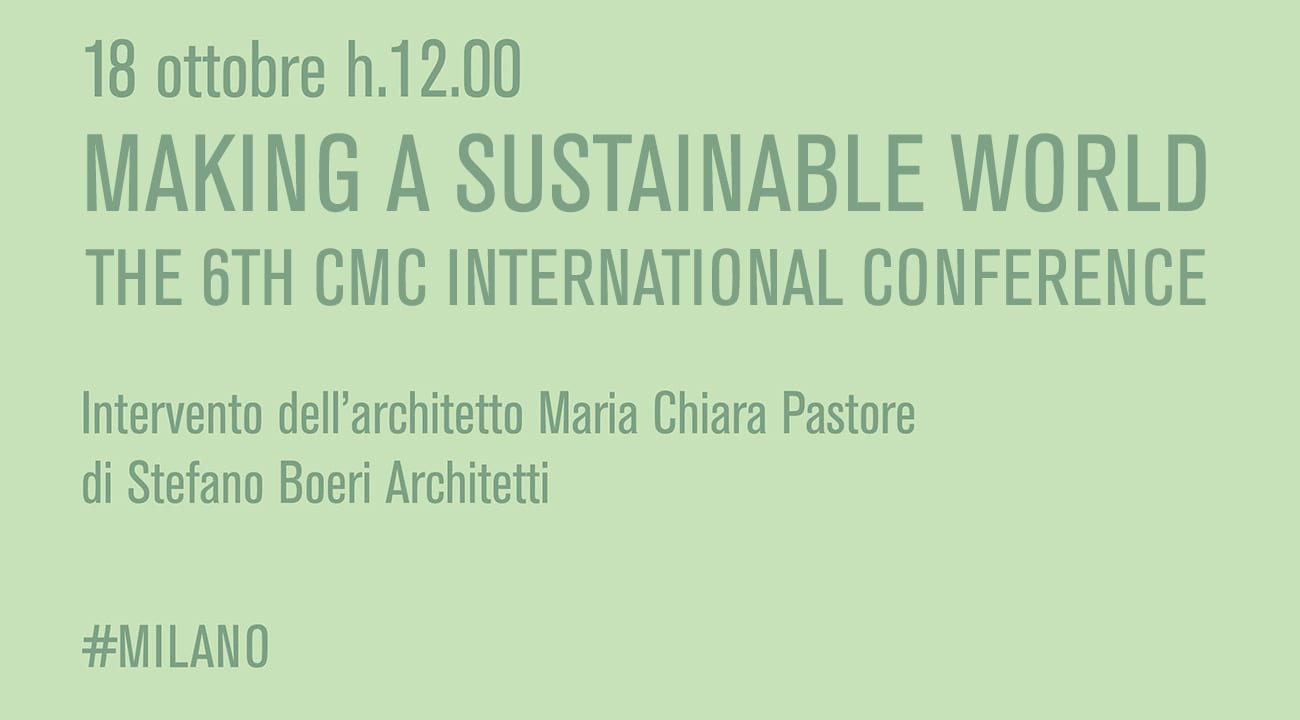 On Thursday, October 18th in Milan Architect Maria Chiara Pastore takes part in Making a Sustainable World, the CMC international conference, dedicated to a reflection of the managerial world on the transformations brought by innovation on practices that can shape a sustainable development. A meeting that aims to delineate a strategic picture  of priorities and drivers for ensuring a sustainable future.
The Architect Pastore is responsible for the research division at Stefano Boeri Architetti led in the Urban Forestry field, being active both in the study of architectural and urban prototypes in which nature is considered as the main element and in the participation to important international events on the Sustainability theme.
The speech New paradigms in social environment and urban life is scheduled at 12 am of the plenary session and is focused on the environmental declination of Sustainability.
To consult the program visit the website: http://www.cmcglobalmilan2018.it/conference-program/