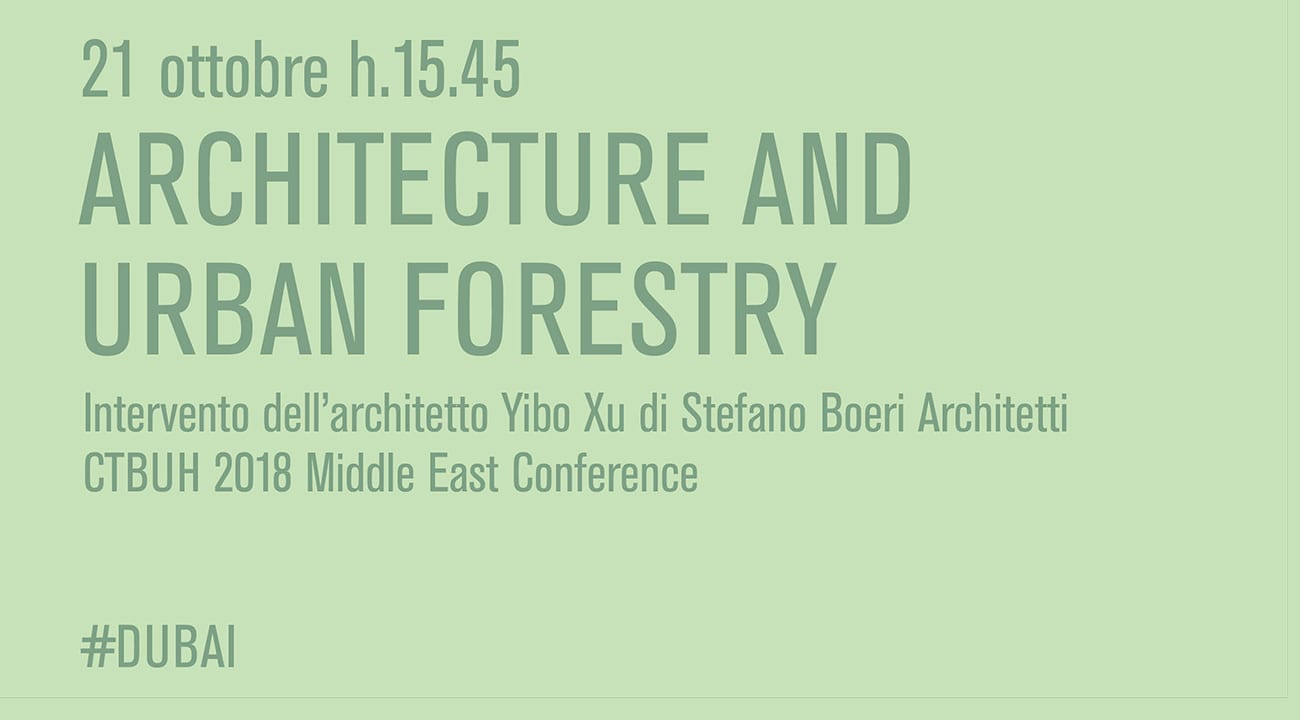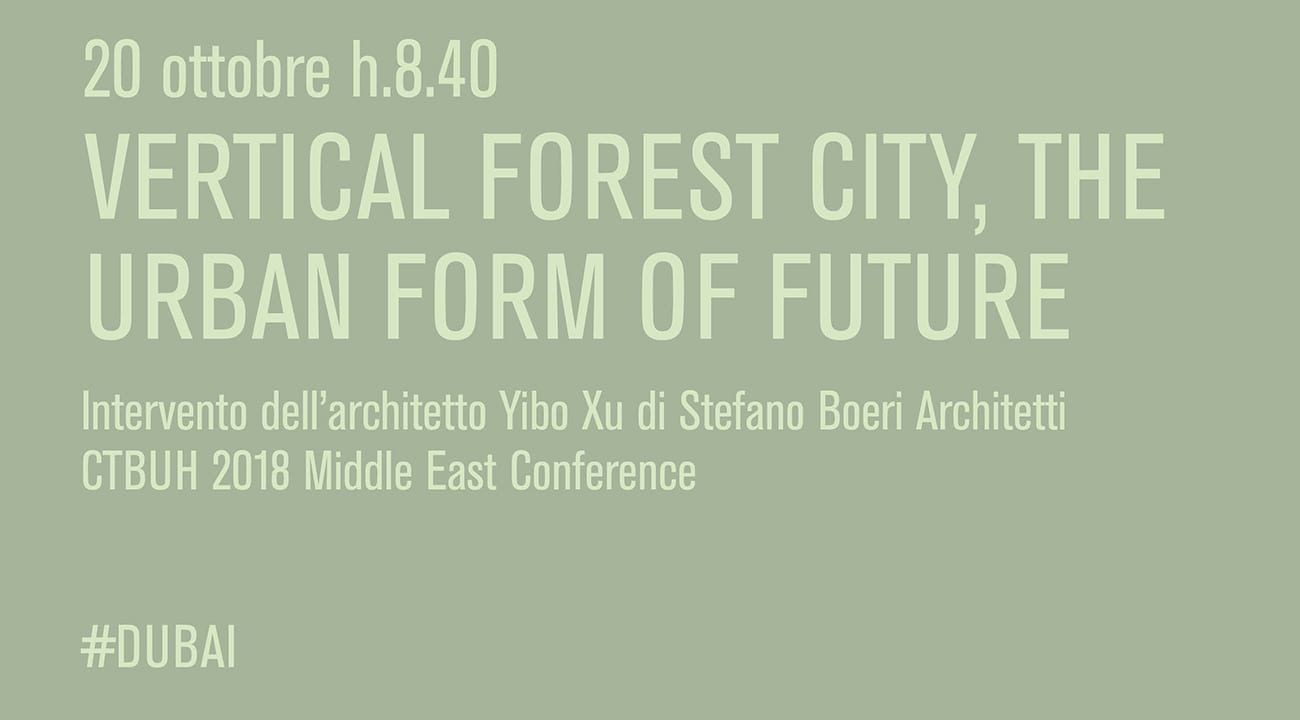 On Saturday, October 20th, Yibo Xu, Partner at Stefano Boeri Architetti China, takes part to the Council on Tall Buildings and Urban Habitat in Dubai, among the most important international events focused on the future of cities.
The CTBUH 2018 edition, Polycentric Cities, The Future of Vertical Urbanism, investigates the contemporaneous state of the city and analyses the complexity of its infrastructures, of its public spaces, of its public functions and of its polycentric status.
Xibo Xu is part of a panel named Tall Timber Europe and dedicated to European approaches with a focus on innovative architectural models: from the use of timber in high rise buildings, to the inclusions of the natural element as a modulor for the design.
Program:
Tall Timber: Europe
15.45 – 17.15
Session Chair: Mikkel K. Kragh
Professor
Head of Unit for Civil and Architectural Engineering, University of Southern Denmark, Copenaghen
"Architecture and Urban Forestry"
Yibo Xu
Stefano Boeri Architetti China, Shanghai
"Hybrid Timber Makes the Breakthrough to Tall and Large-Scale Projects"
Rainer Strauch
CTO, Cree by Rhomberg, Bregenz
"Tall Timber: Standard Connections and European Examples"
Patricio Gómez-Salas Ramírez
Region Manager, Rothoblaas, Venice
The event will be held in U-Bora Tower, Business Bay, 1st Floor Conference Room
the detailed program on the official website http://ctbuh2018.org/program/day-2-dubai-program/