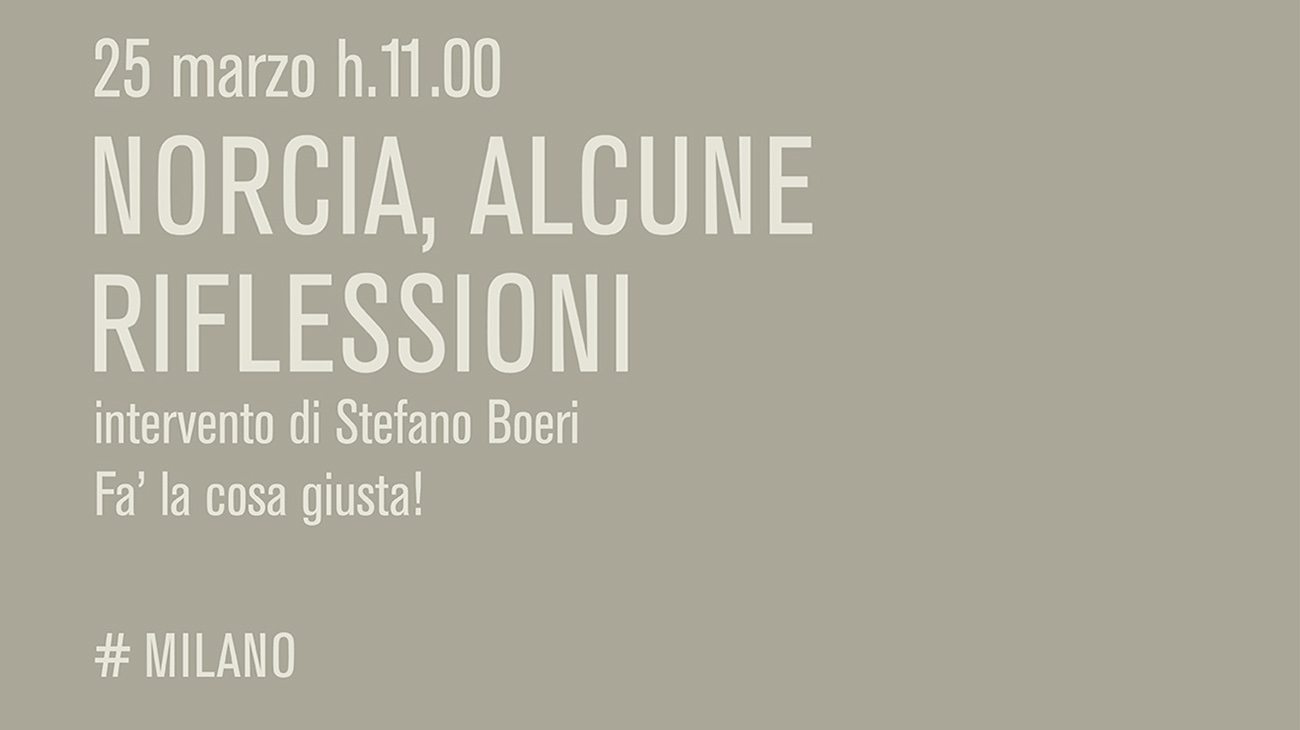 Sunday March 25th during Fa' la cosa giusta! Stefano Boeri tells about Amatrice and Norcia experiences and recent developments.
The meeting with Boeri will take place in Milan, at the critical consumption and sustainable lifestyles fair, as a moment of personal and public reflection during the morning dedicated to "Walk on Changed Lands".
With this name is promoted a new naturalistic and liable path that goes on the Appennino from Fabriano to L'Aquila, accessible walking or riding, aimed at promoting the return to territories affected by the earthquake and social-economical recovery, with a slow tourism made of meetings and knowledge, which encourage a deep relation with the natural environment and with people that decided to stay in that places.
Changed Lands means that something has changed in those territories. The strenght of nature produced changes in the land, in the architecture and in the people, generating stories, characters and rebirth projects which deserve to be lived and told.
With:
Alberto Renzi, Movimento Tellurico Vice president
Patrizia Vita, C.A.S.A. (Cosa Accade Se Abitiamo), Frontignano di Ussita (MC)
Stefano Boeri, architect and urban planning professor, intervein on "Norcia, alcune riflessioni"
Isabella Inti, professor Town Planning Design Workshop at Reconstruction Common Ground_ Norcia, Castelluccio, Visso
Enrico Sgarella, APS Movimento Tellurico President, trekking ecology e solidarity, organizer of the meeting
Paolo Piacentini as moderator, FederTrek President – Excursionism and Environment
Sunday March 25th 11.00 – 12.00 h
Fieramilanocity, Piazza Viaggiatori
Organized by: APS Movimento Tellurico
Free Participation