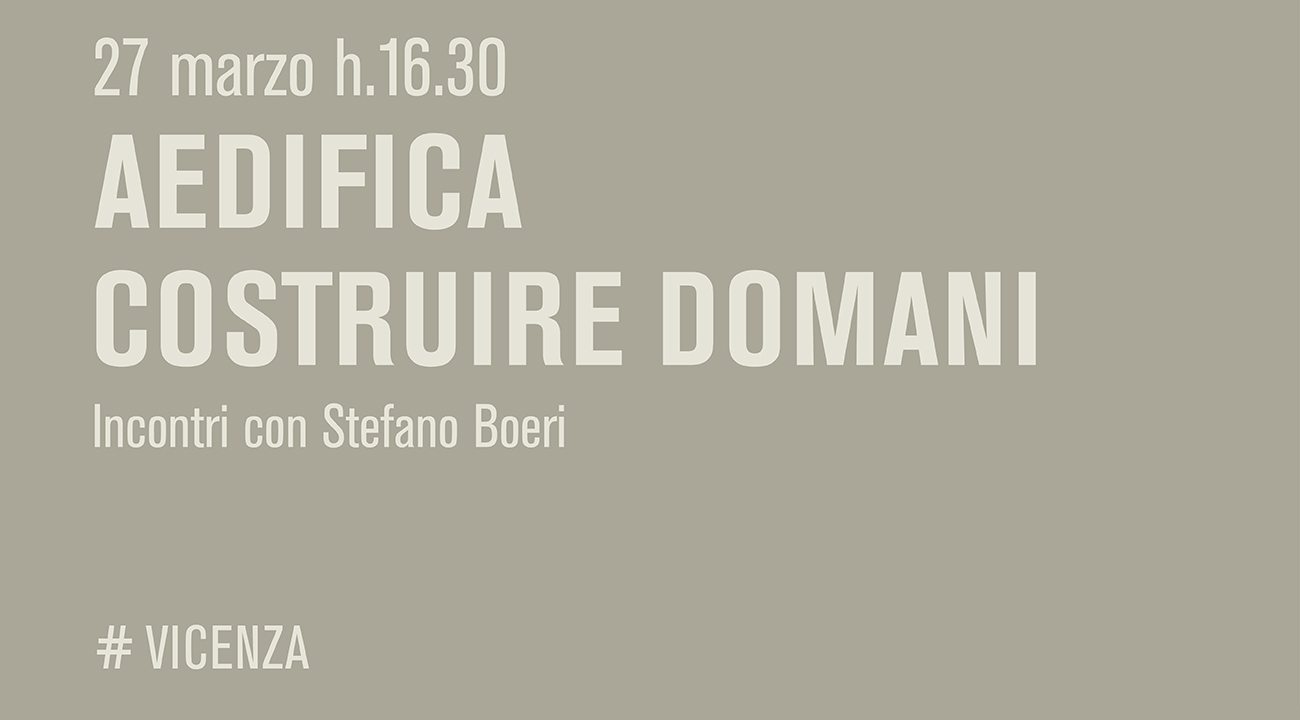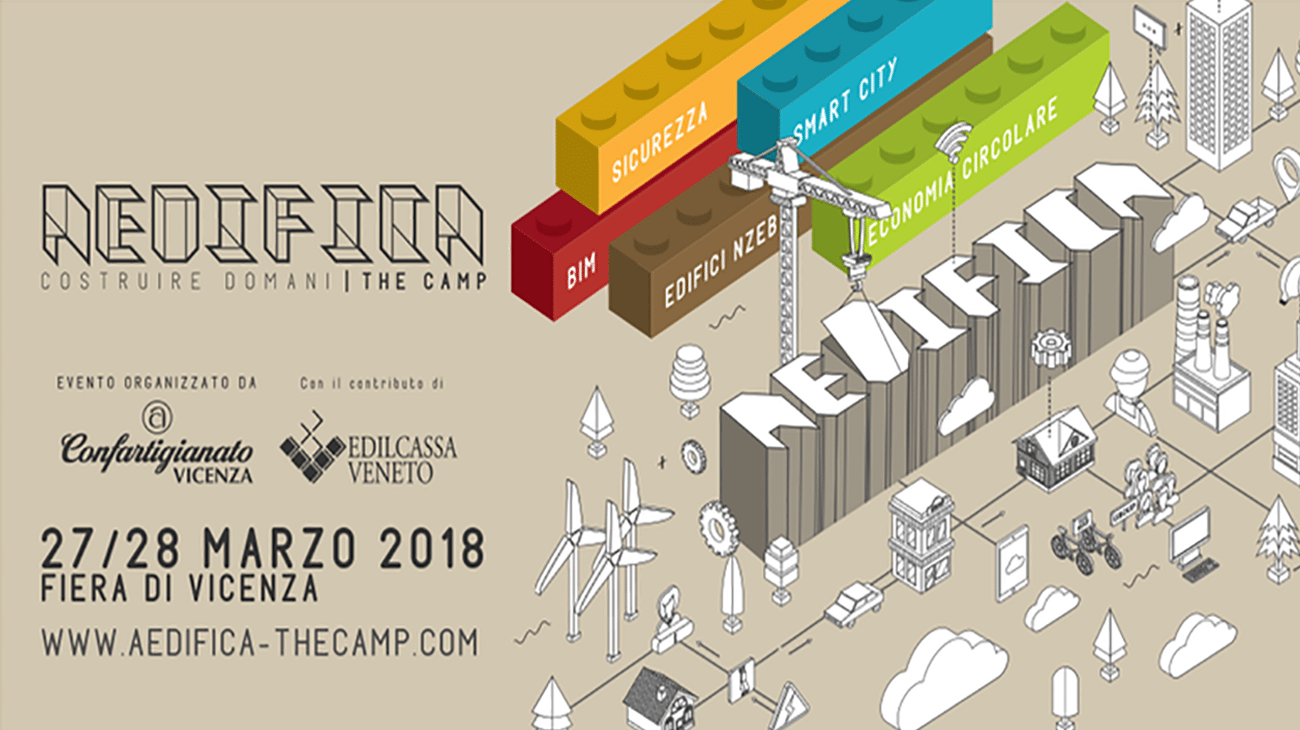 Five themed rooms for Aedifica, a major event hosted at the Vicenza Fair organized by Confartigianato Vicenza and Edilcassa Veneto on March 27th and 28th, dedicated to innovation in the Construction sector. The works will be articulated in the chapters of the Nzeb – Nearly Zero Energy Building, Smart City as urban and environmental planning, Circular Economy, the vast world of recycling and reuse of materials, BIM (Building Information Modeling, with the entrance of the digital building) and Security, with a rich calendar of meetings that will mark the two days in Vicenza.
Tuesday, March 27th at 4.30 pm lectio magistralis by Stefano Boeri.
Tuesday, March 27th at 6.30 pm talk with Stefano Boeri, Sala Plenaria, 8.1 Pavillion
Among the speakers also Gastone Ciuti (biorobotics professor of the Scuola Superiore S. Anna di Pisa), the journalist and television presenter Barbara Carfagna, Valentina Sumini Postdoctoral Associate at MIT (which with a group of researchers was awarded the "Mars City Design Competition" 2017 ", sponsored by NASA), Ermete Realacci (environmentalist, president of Symbola), Massimo Calvetto (Comau).
More info on https://www.aedifica-thecamp.com/