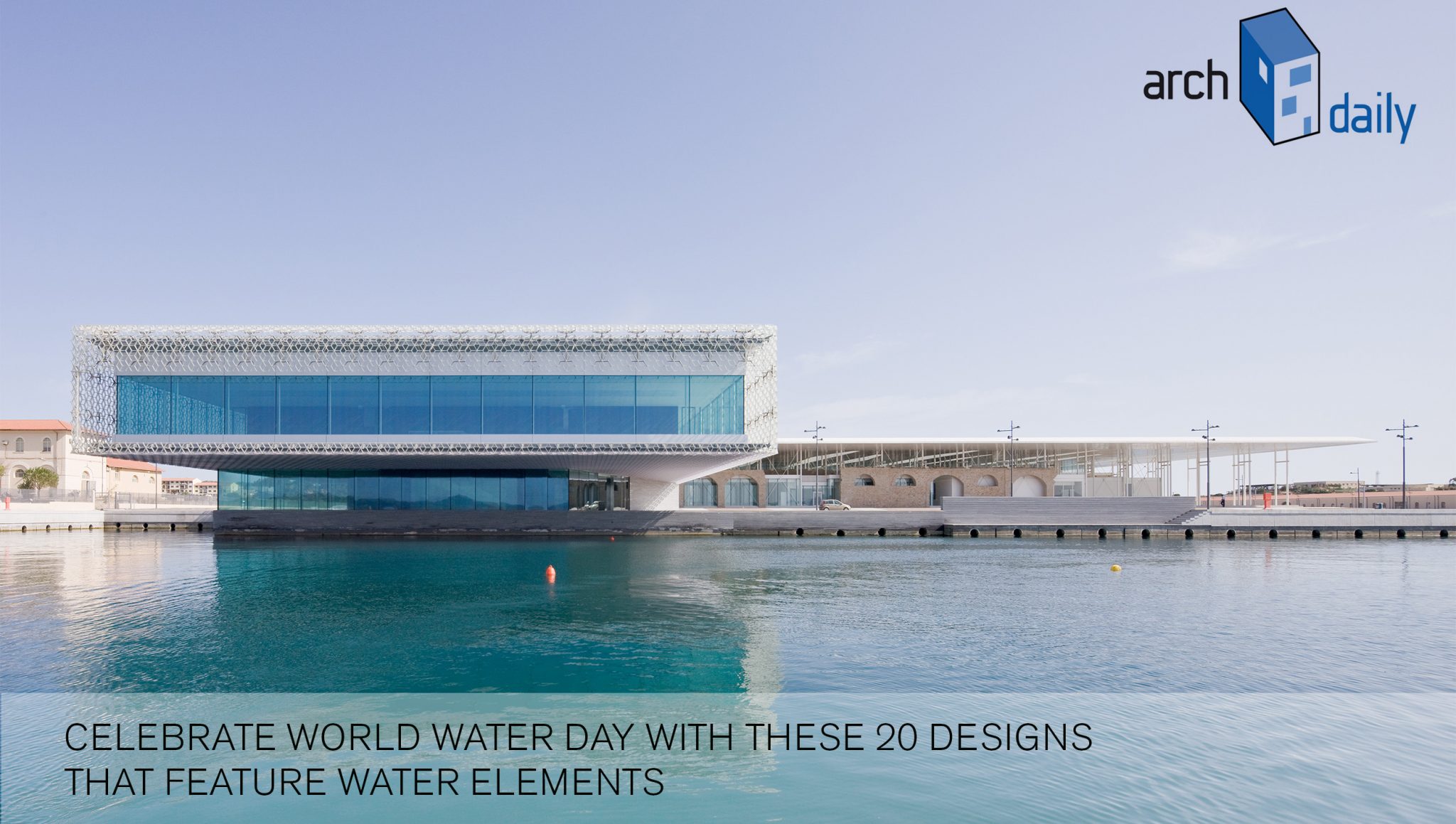 Archdaily celebrates World Water Day this year by selecting 20 buildings around the world that utilize water as a central design feature. Developed and built by Stefano Boeri Architetti in just one year Former Military Arsenal at La Maddalena in Italy enters the selection, along with Christo and Jeanne-Claude's Floating Piers, Peter Zumthor's Therme Vals and the Building on the water by Alvaro Siza and Carlos Castanheira.
March 22 is World Water Day, an annual international celebration launched and organized by the United Nations. The goal of the day is to raise awareness about a wide range of water-based issues from around the world. This year's theme is "Nature From Water", which invites everyone to think about how nature can provide solutions to the water challenges we face today.
Since ancient times water has been playing an important role in architectural design and in demarcating the boundaries of nature against our built environment. In fact, the requalification project of the former military area at La Maddalena follows the tradition, from one hand, and introduces an entirely new relationship between nature and architecture, from another.
The House of the Sea building is located on the south-western edge of the port and consists of two overlapping parallelepiped volumes of different sizes: on the ground floor a glass volume with a rhomboidal plan placed at the edge of the quay supports the larger and larger square volume that juts out towards the sea, as if suspended in the air at the height of 6 meters. The interiors, deliberately simple and flexible, can host meetings, conferences, events and exhibitions. The simple square form refers to the tradition of Italian military architecture, in which you can see without being seen: the sight from inside the building can glide from the surrounding landscape to other new structures of the arsenal, which, in this way, they dialogue in a game of relationships and visual cones. In addition to the new conference building, a hotel was built and another military building was converted into the Sea Pavilion.
The sea and architecture are embraced in this project, to give guests and residents of La Maddalena the feeling of immersion in the landscape, to illuminate the interior spaces with the soft and diffused light, reflected by the sea.
https://www.archdaily.com/890269/celebrate-world-water-day-with-these-20-designs-that-feature-water-elements