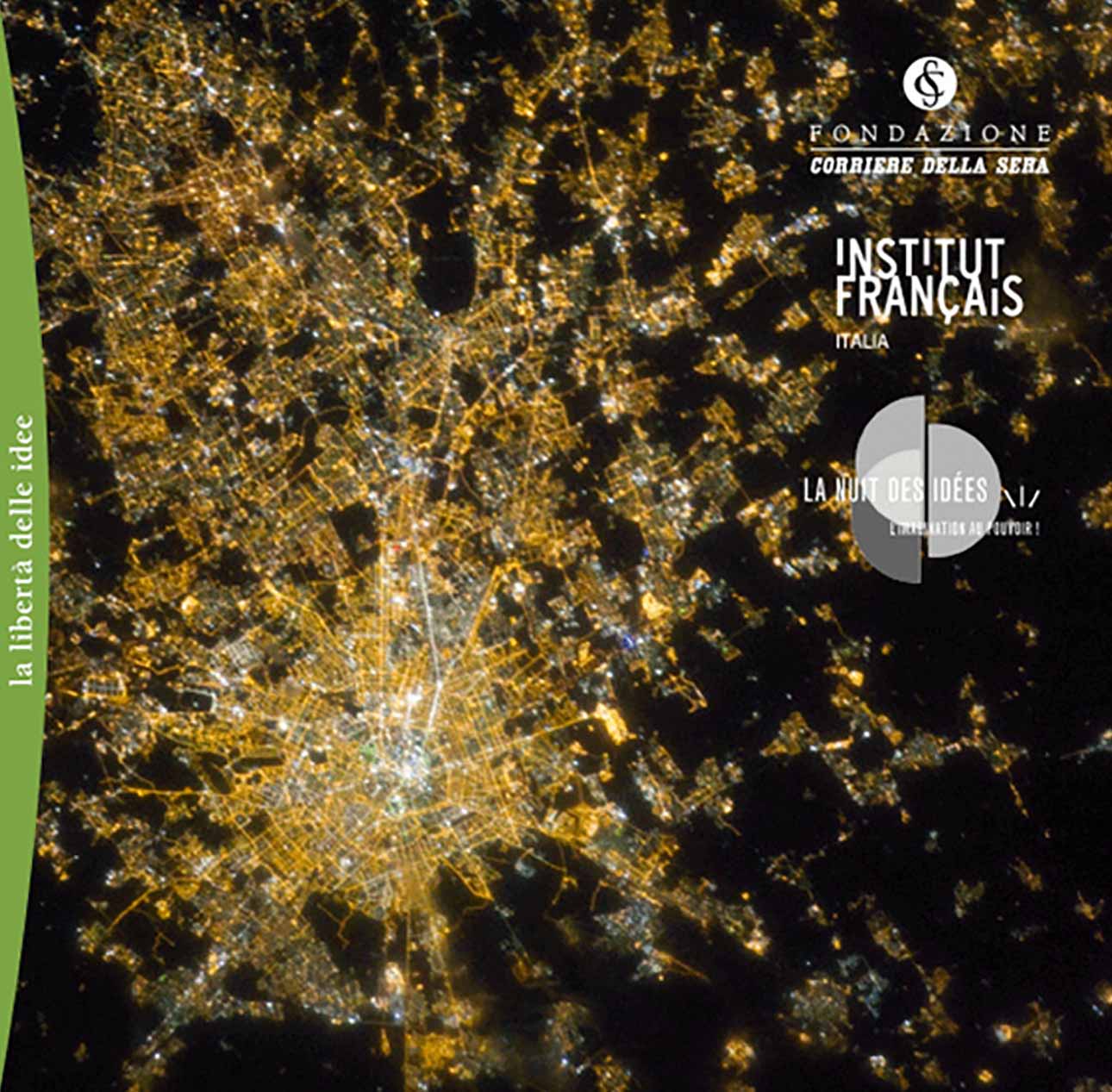 On Friday, January 26th Stefano Boeri will take part in the second event of  The Night of Ideas, which will be held from 8.30 pm in Milan, at Corriere della Sera Foundation in Milan, in Sala Buzzati, in Via Solferino 26. The Milanese night promoted by the French Embassy and the Institute Français in Paris is on The future of the city. It aims to share a world experience through the dialogue with intellectuals, architects, urban planners and landscape designers.
Today what's the role of utopia in urban projects? Is still the city an ideal territory, bearer of a better future? The times in which the avant-garde theories were elaborated without being in touch with reality seem to be far away. Ecological and social challenges are more urgent than ever. What observations and visions guide those who rethink the forms and functions of our cities? In which scale do they imagine our lives, our habitat, our movements? Four urban architects and landscape architects will share and compare their methods and their dreams to invent the city of tomorrow, a lively, welcoming, stimulating city.
In the presence of: Giuseppe Sala, Stefano Boeri, François Leclercq, Thierrée and Paola Viganò.
Moderator: Pierluigi Panza  – Corriere della Sera
Program
Institutional greetings
Piergaetano Marchetti, President of Corriere della Sera Foundation
Christophe Musitelli, Cultural Counselor of the French Embassy and Director of the Institut français Italia
Cristina Parenti, Director of External Relations and Communication Edison
8.30 pm – Milan of tomorrow with Giuseppe Sala, Mayor of Milan, interviewed by Elisabetta Soglio, journalist of Corriere della Sera.
9.00 pm – The experience of the Grand Paris – Paola Viganò, winner of Grand Prix de l'Urbanisme 2013, has developed with Bernardo Secchi the concepts of isotropy, of porous city, of horizontal metropolis. Together they participated in the consultations on Le Grand Paris (2009), Brussels 2040, Lille 2030 and New Moscow (2012). He won the international Flaminio competition in Rome and is currently working on the Lille-Tournai-Kortriy Eurometropolis and on other projects in Europe.
Laure Thierrée is a landscape painter, former scholarship holder at Villa Medici (2016-2017). She presented studies on Marseilles, Avignon, Val de Durance, Rome and participates in the Montpellier 2040 project.
10.15pm – The future of the metropolis – Stefano Boeri, Architect designer of Bosco Verticale in Milan and of the Villa Mediterranea in Marseille. In 2015 he presented to COP21 his project of Forest City which will be built in China and launched the global call to action on Urban Forestry.
François Leclercq is Architect-Urbanist. He is interested in territories in ruins or in search of a new destiny. He has worked on emblematic projects such as La Défense, Grand Paris, Euroméditerranée. Last October two projects developed by his studio won the international competition "Let's Invent the Metropolis of Greater Paris".
Pierluigi Panza, journalist for Corriere della Sera, coordinates the meeting.