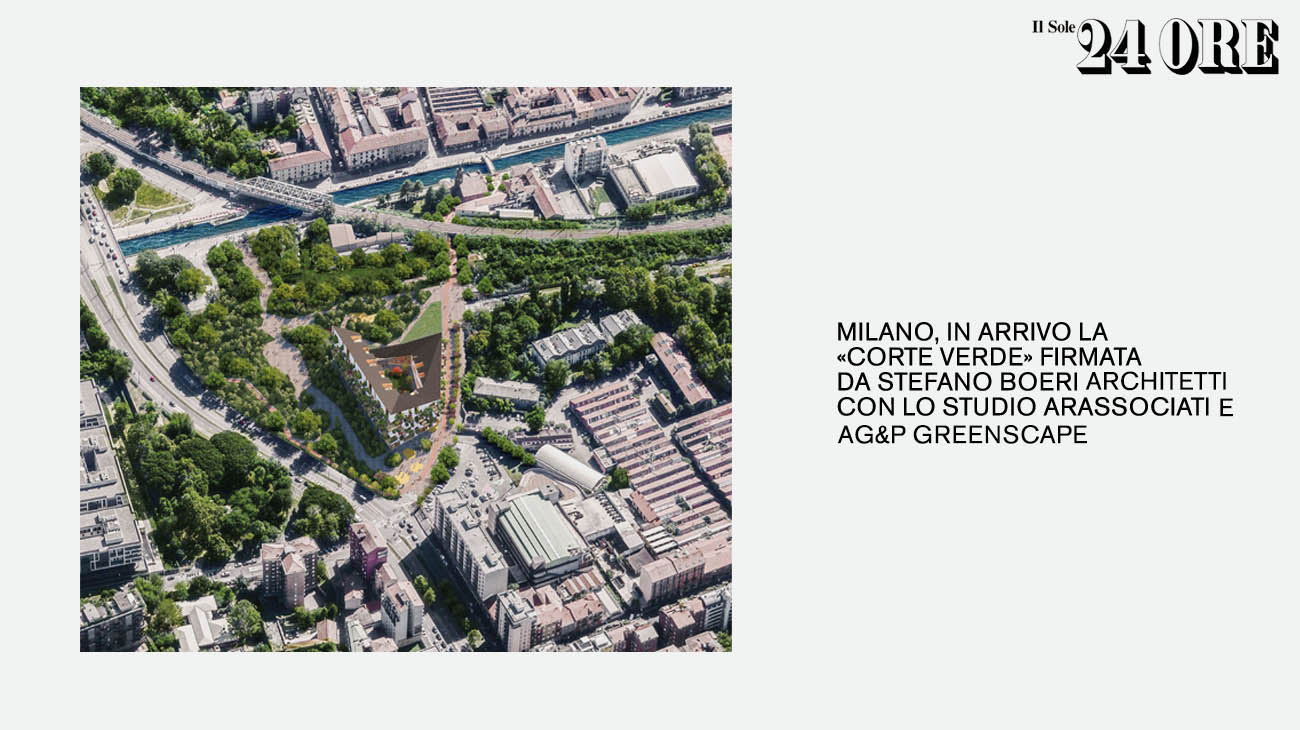 Corte Verde (Green Court) is the new project signed by Stefano Boeri, Arassociati and AG&P Greenscape for Milan, a mainly residential building, that rises to a maximum height of seven floors in the northern façade and opens itself to the city in the southern part.
Corte Verde project is the result of the research that Stefano Boeri and his office are following and that find a first successful architectural outcome in his Bosco Verticale (Vertical Forest) and in many other projects in Italy and the world.
The court building is completely energetically efficient thanks to an excellent photovoltaic system; the inner façade is characterized by a system of alternate loggias that grants the best level of diffused light for every apartment during winter time and works like a sunlight screen in summer.
The vegetation is a fundamental part of the building especially in the three main façades that are designed to host plants and trees. The green façade works as a barrier to fine dust pollution and to noise pollution, moreover it provides an habitat with a good degree of biodiversity.
A particular attention to the green element has been dedicated also to the design of the park that connects this part of the city with the Navigli water system and with Parco Sud (South Park): an important intervention of urban forestry that requalifies and combines directly all the public spaces from Alzaia del Naviglio Grande to Tortona-Porta Genova area.
http://www.ediliziaeterritorio.ilsole24ore.com/art/progettazione-e-architettura/2018-07-02/milano-arrivo-corte-verde-firmata-stefano-boeri-lo-studio-arassociati-184944.php?uuid=AE96NxFF