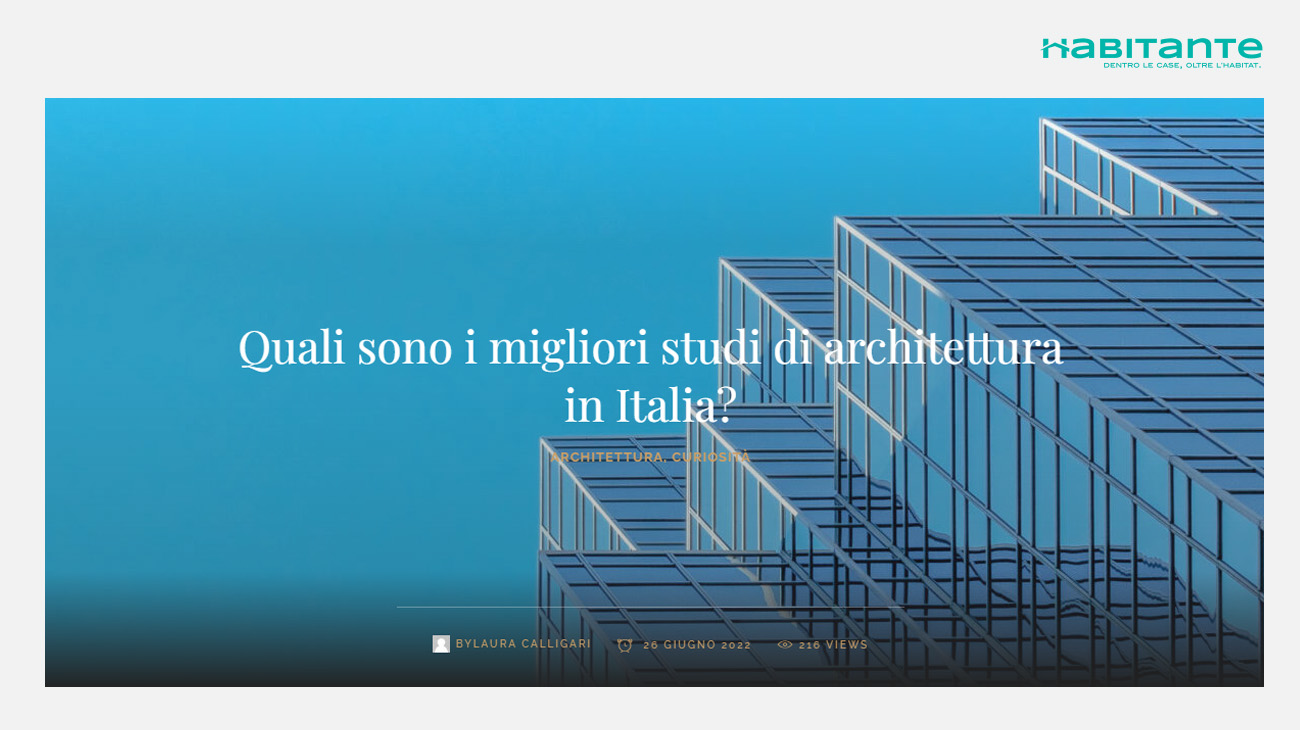 On  Habettante an article draws up the ranking of the best architecture firms in Italy 2022 based on the annual report of Guamari s.r.l.
Among the candidates, studios that have distinguished themselves for their approach to sustainable architecture or young companies on the rise.
Stefano Boeri Architetti (SBA), based in Milan, Shanghai and Tirana, is among the 10 candidates.
Starting with Vertical Forest in Milan (Boeri Studio, 2014), designed as a sustainable residential building model, the studio is developing the possibilities and variations of this architectural model all over the world, with projects such as Trudo Vertical Forest, Huanggang Vertical Forest, Nanjing Vertical Forest, Wonderwoods and Tower of the Cedars.
Among the other candidates: Renzo Piano Building Workshop, Archea Associati, Fuksas Architecture, Citterio – Viel & Partners, Mario Cucinella Architects, Lombardini22, Genius Loci Architettura, Nemesi&Partners, BDR bureau.
To read the entire article, follow the link: https://www.habitante.it/habitare/architecture/quali-sono-i-migliori-studi-di-architecture-in-italia/?cli_action=1656320432.985