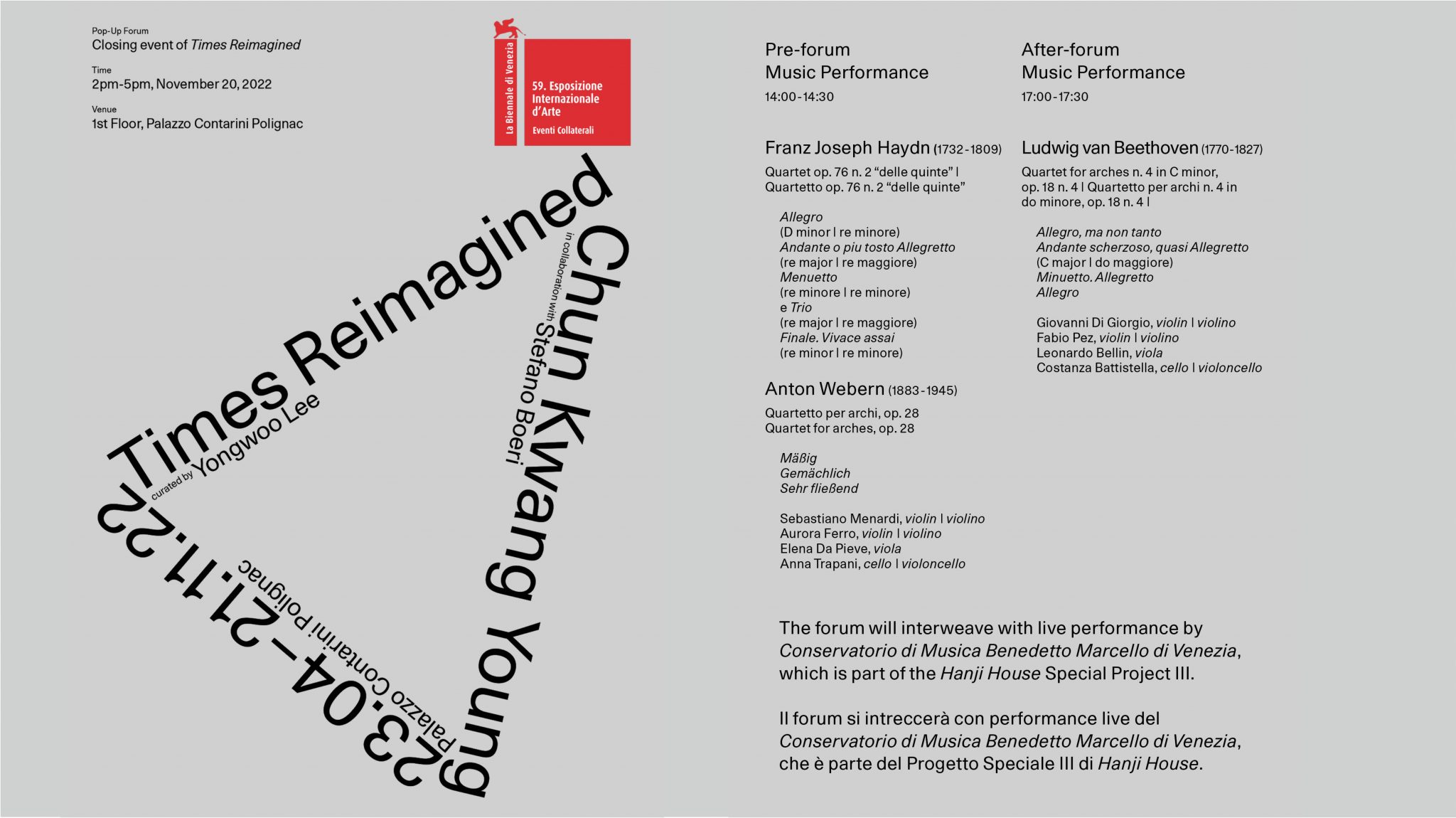 On Sunday 20 November from 2.00 p.m., Palazzo Contarini Polignac in Venice hosts the finissage forum of Times Reimagined, an exhibition dedicated to the works of Korean artist Kwang Young Chun as part of the 59th Venice Biennale.
The event takes the form of an open dialogue between the public and a series of guest speakers with the aim of outlining a social and anthropological topography of collective issues.
Among the invited speakers, who include architects, museum directors, curators, poets, musicians and designers, is Stefano Boeri.
Stefano Boeri Architetti has designed for Times Reimagined, in the courtyard adjacent to the Palazzo Contarini Polignac, the Hanji House, a pavilion designed as the concluding element of the exhibition and conceived as a lantern of light on the Grand Canal. The forum opens and concludes with live musical performances by the Benedetto Marcello Conservatory of Music in Venice, as a special project III of Hanji House.
The other speakers are: Melissa Chiu, director of the Smithsonian's Hirshhorn Museum and Sculpture Garden, a national museum of modern and contemporary art; Martin Guinard, curator who directs publications and lectures at Luma Arles; Li Xiangning, dean and professor at Tongji University College of Architecture and Urban Planning; Chiara Parisi, art historian, chosen for the role of director of the Centre Pompidou- Metz in December 2019; Shau Shu, executive director of the He Art Museum; Francesca Tarocco, writer, critic and professor of Buddhism Studies and Chinese Cultural History.
The forum begins with opening speeches by Yongwoo Lee and Manuela Lucà-Dazio, moderated by Sebastiano Giannesini and Liyin Wang.
For more information on the musical performance: https://www.stefanoboeriarchitetti.net/homepage/hanji-house-dialoghi/