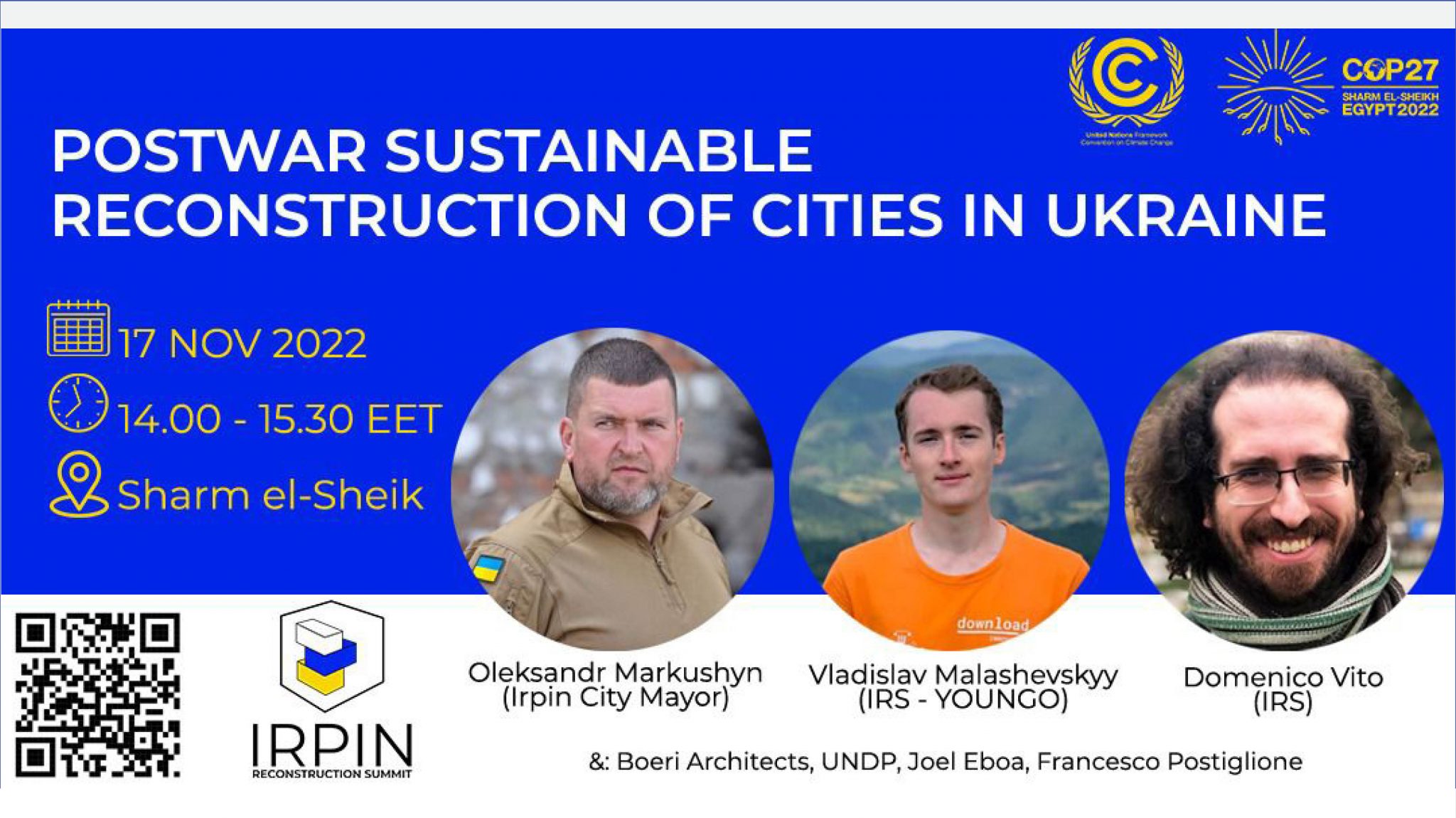 On Thursday November 17th, at 2 p.m., the Irpin Reconstruction Summit will be held, an event organised by volunteers and aimed at the systematic and sustainable reconstruction of Ukrainian cities, starting with Irpin.
The project, from the very beginning, involves local experts and focuses on the local community, bringing together private stakeholders ranging from Chile to Italy, from the United States to the United Kingdom, public stakeholders and over 200 volunteer experts who contributed to the initial phase of the project.
Stefano Boeri speaks at the event with a focus on design methodologies centred on reconstruction and the relationship with the urban context.