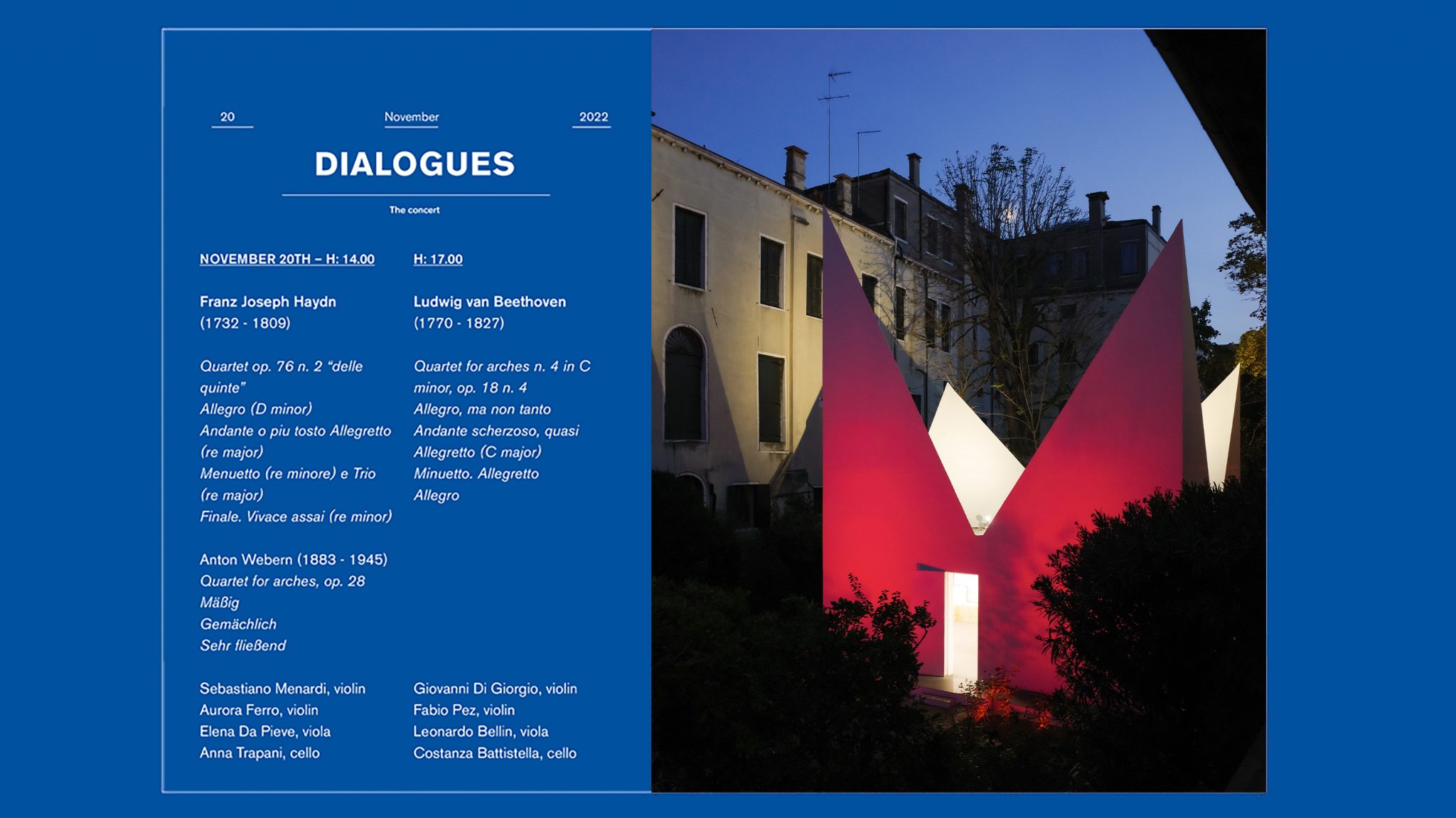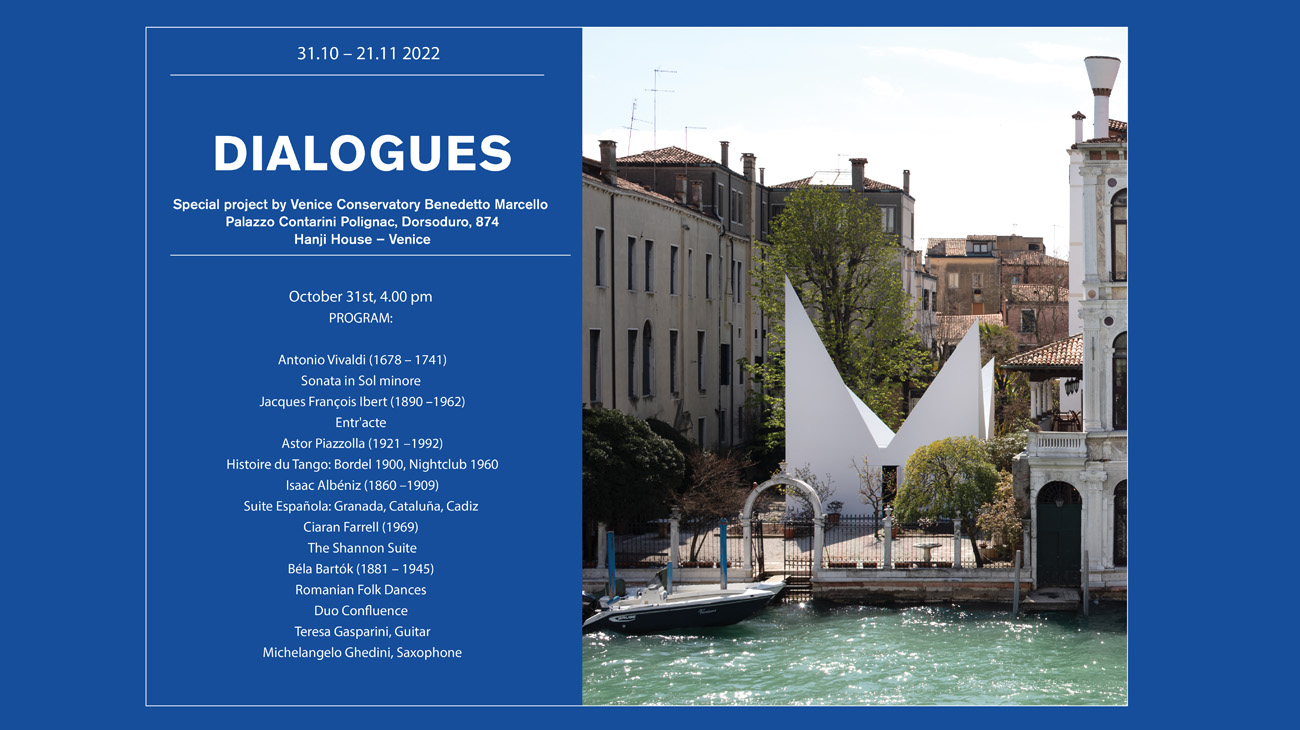 From 31 October to 21 November, the Hanji House, a pavilion designed by Stefano Boeri Architetti as an introduction to the exhibition Times Reimagined, dedicated to the works of Korean artist Kwang Young Chun as a collateral event for the 59th Venice Biennale, will host the special project Dialogues, developed in collaboration with the Venice Conservatory: a conversation between art, architecture and music.
The musical experience is conceived as a sequence of moments, starting with the inaugural concert for saxophone and guitar, which takes place inside the venue on Monday 31 October at 4pm. For the next 20 days, Hanji House will be filled with sound elaborations based on classical, modern and contemporary music, played or composed by the students of the Conservatory.
On Wednesday 16 November at 4.00 pm a listening guide – Giuseppe De Benedittis – Times Reimagined soundscapes – has been organized for the exhibition audience.
The finissage is scheduled for Sunday 20 November, with the final event of the exhibition and of Hanji House. For this occasion, in collaboration with the Benedetto Marcello Conservatory of Venice, two concerts are planned, at 2pm and 5pm.