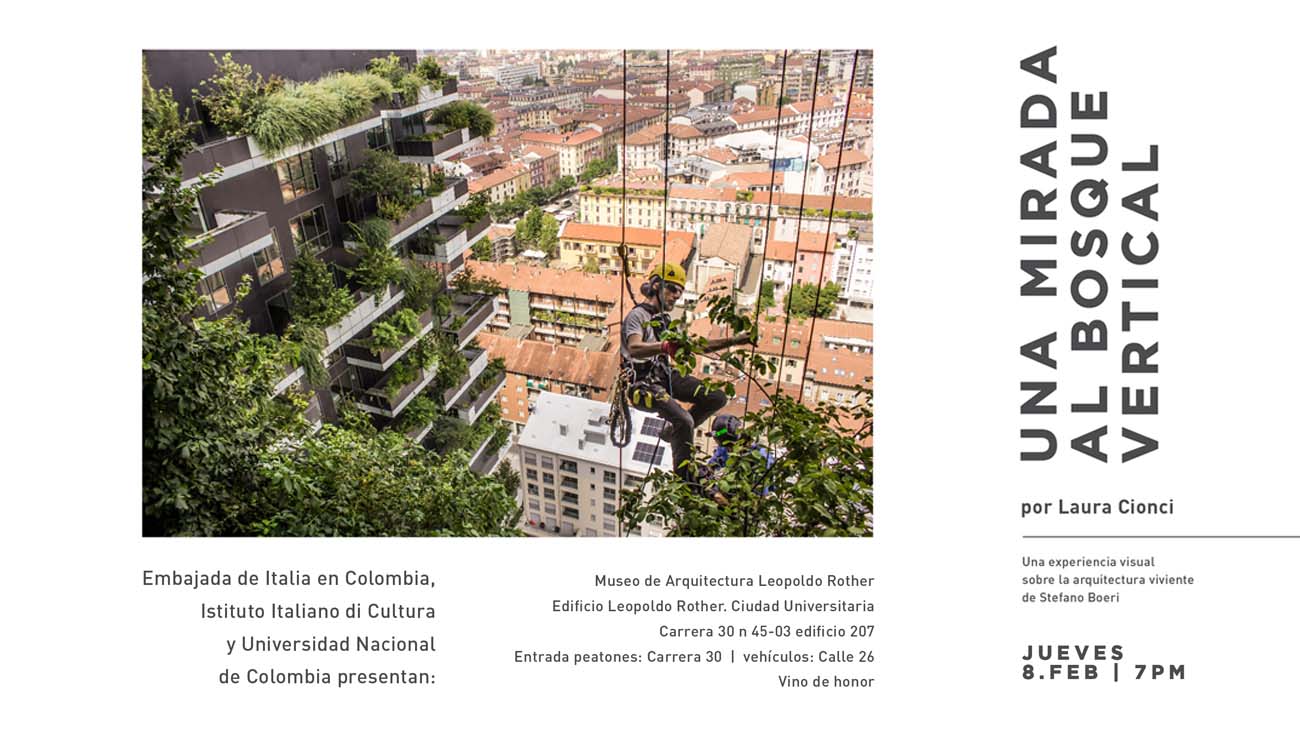 Opening on Thursday, February 8th, 2018 in the museum of the Faculty of Architecture of the National University of Colombia in Bogotà, of the photographic exhibition Una Mirada al Bosque Vertical by Laura Cionci. Shots suspended in the sky which show vegetation encountering the human presence of the flying gardeners, against the backdrop of an unprecedented aerial perspective of Milan from the first prototype of Vertical Forest. The visual experience becomes immersive thanks to the short film "The Flying Gardeners" (2015) signed by The Blink Fish (winner of prizes like the Hollywood International Independent Documentary Awards in 2016) and by aerial video-drone, which reports the vegetation life of Vertical Forest through the seasons.
The "Urban Forestry" video call to action (produced by The Blink Fish for Stefano Boeri Architetti) sets out the themes of the global campaign on urban forestry launched by Stefano Boeri in view of the first World Forum on Urban Forests organized by FAO (Mantova, November 28th – December 1st, 2018).
The setting up with wooden installation is conceived and realized by Yemail Architectura studio.
Mirada al Bosque Vertical is presented in collaboration with Universidad Nacional, Italian Culture Institute and e Italian Embassy in Bogotà. It will be open for the visitor until March 9th, 2018.
http://www.iicbogota.esteri.it/iic_bogota/it/gli_eventi/calendario/2018/02/una-mirada-al-bosque-vertical-un.html