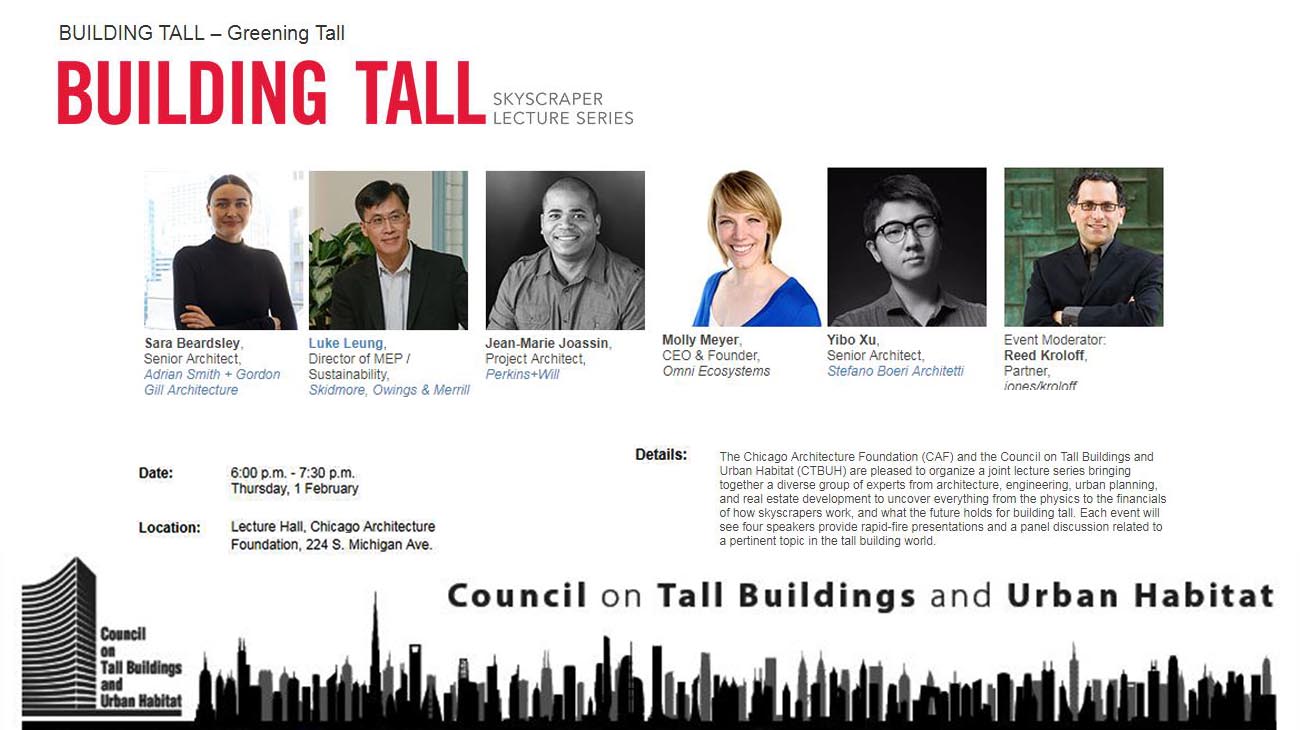 February 1st, 2018
Yibo Xu, Partner and Director of Stefano Boeri Architetti China partecipates today, February 1st, 2018, at the International event organized by the Chicago Architecture Foundation (CAF) and the Council on Tall Buildings and Urban Habitat (CTBUH) entitled BUILDING TALL – Greening Tall.
The series of lectures brings together a mixed group of experts from architecture, engineering, urban planning, and real estate development to discuss everything from the physics to the financials of how skyscrapers work, and what the future holds for building tall.
Yibo Xu will explain the experience of the Vertical Forest, the skyscraper designed by Stefano Boeri which has been awarded as Best Tall Building Worldwide 2015 Winner .
The event starts at 6 pm local time at Lecture Hall, Chicago Architecture Foundation, 224 S. Michigan Ave.