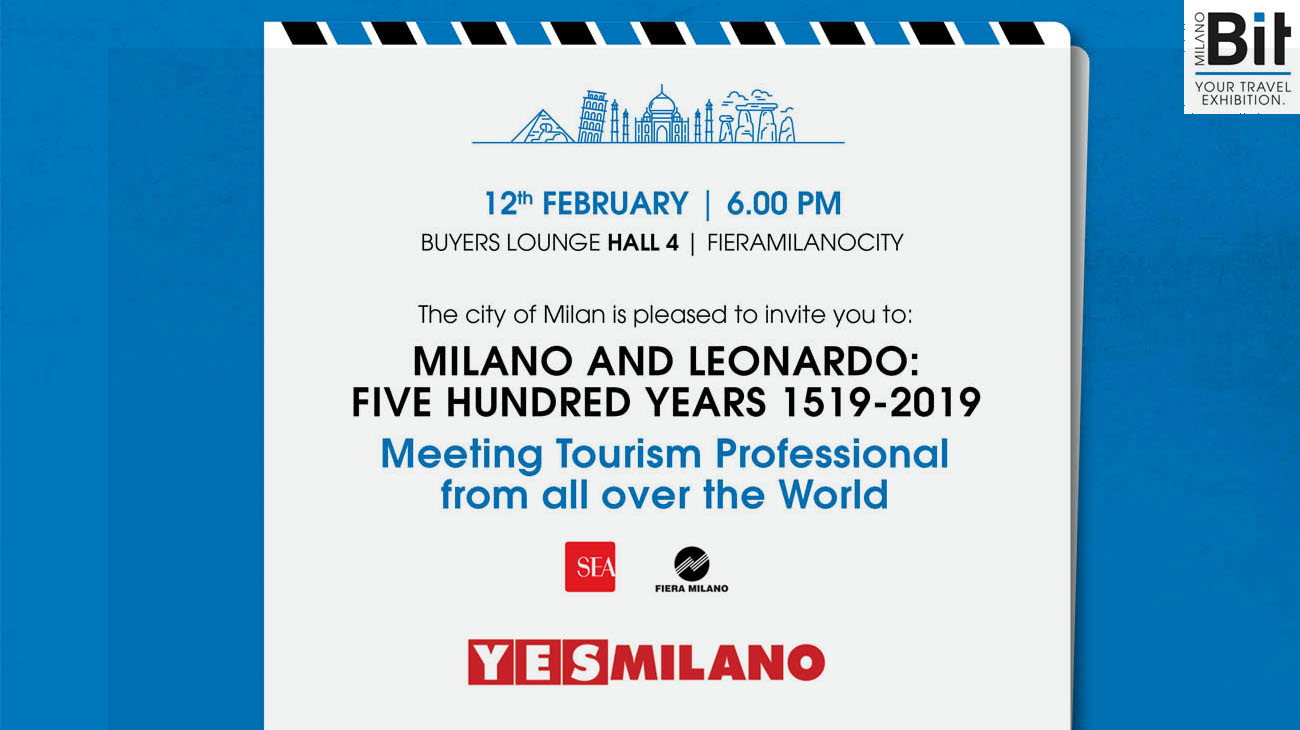 February 12th, 2018
From 11 to 13 February 2018 BIT – International Travel Exhibition returns to Milan, a historic event organized by Fiera Milano, which since 1980 has brought tourists and travelers from all over the world to Lombardy.
On February 12th at 6.00 pm will be held the event "Milano and Leonardo: five hundred years 1519-2019″, Meeting Tourism Professional from all over the World (at Fieramilanocity, Bit Buyers' Lounge Hall 4) with the participation of the architect Stefano Boeri and experts linked to the world of Leonardo, such as Fiorenzo Galli, Director General of the National Leonardo da Vinci Museum of Science and Technology; Pietro Cesare Marani, Professor of Polytechnic University of Milan, expert of Leonardo da Vinci and scientific manager of Leonardo's drawings stored in the Ambrosiana Library of Milan.
Councilor for Tourism of the City of Milan Roberta Guaineri, President of Sea SpA Pietro Modiano and CEO Fiera Milano Fabrizio Curci will tale part at the meeting.
The event will honour Leonardo da Vinci, architect, engineer, inventor, scientist, artist, who lived 20 years in the Ambrosian city and left an important heritage: L'Ultima Cena, the Codice Atlantico and several frescoes, paintings and drowings.
Stefano Boeri will talk about the heritage of the design of Naviglio, explaining the connection between old Navigli system and the new green system designed for "A Green River for Milan".
A spectacular installation comprises some of Leonardo da Vinci's famous inventions will be showed at that time. The installation project has been designed to showcase Leonardo's work thanks to the contribution of the city's main cultural institutions with ties to the artist:  Castello Sforzesco, Cenacolo Vinciano Museum, Ambrosian Library and Art Gallery, National Leonardo da Vinci Museum of Science and Technology, and Fondazione Stelline. Visitors will be able to admire re-productions of some of the inventions imagined by the artist.