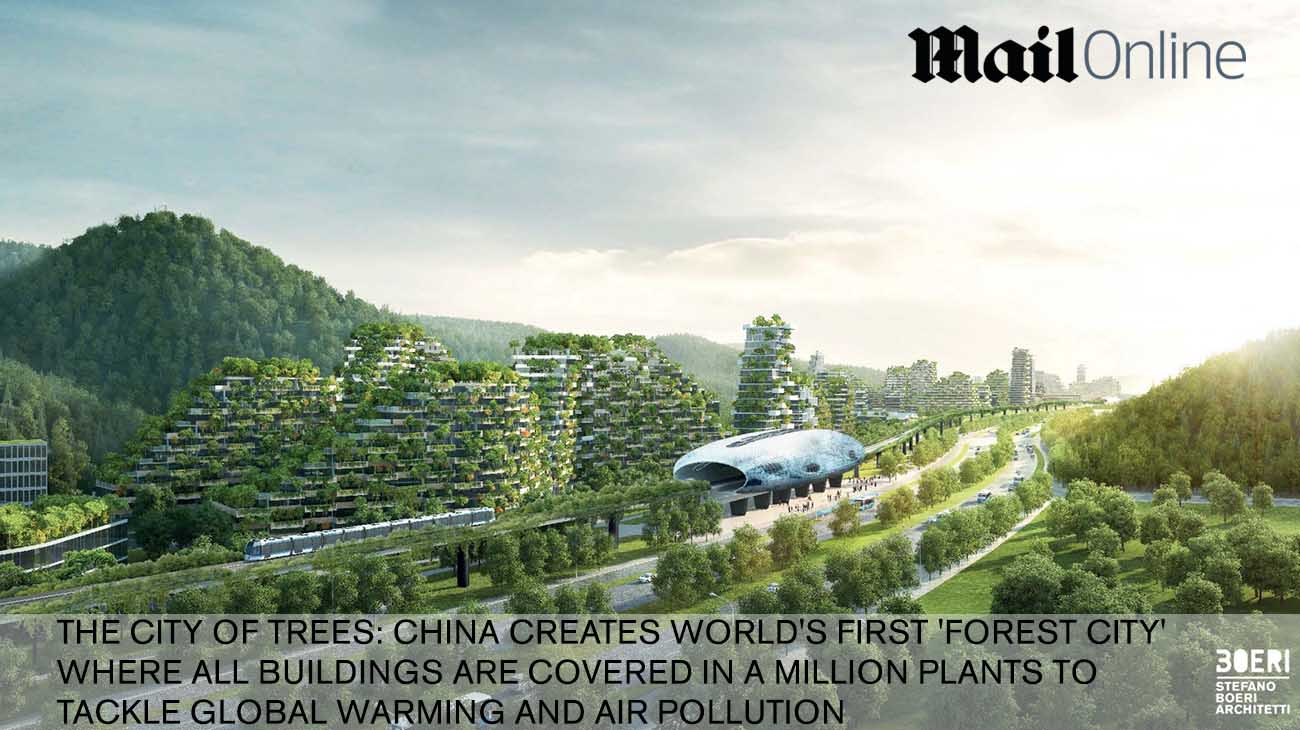 February 12th, 2018
China is promoting an experimental plan that aims to tackle climate change and air pollution.
The municipality of Liuzhou has approved last year the project of the first Forest City designed by Stefano Boeri Architetti for a city entirely covered by vegetation. Designed for 30,000 people,  the city is provided with all facilities and infrastructure, such as offices, hotels, hospitals, schools; 40,000 trees and one milion plants of hundred different species able to absorb tons of CO2 and pollutants.
Furthermore the project proposes a fast railway line, roads for electric cars, the use of geothermal energy for heating and solar-panelled roofs for air conditioning. The green system of the city is able to decrease the average air temperature, create acoustic barriers and enhance biodiversity.
This project represents a prompt and targetted response to the current environmental condition. On of the major producers of air pollution in the world, China is luckily starting to develop the projects integrating vegetal elements within the urban fabric and contributes to creation of a new  model for urban development, concious of its environmental impact.
Follow the link to read the full article: http://www.dailymail.co.uk/news/article-5072693/The-city-trees-China-creates-world-s-Forest-City.html