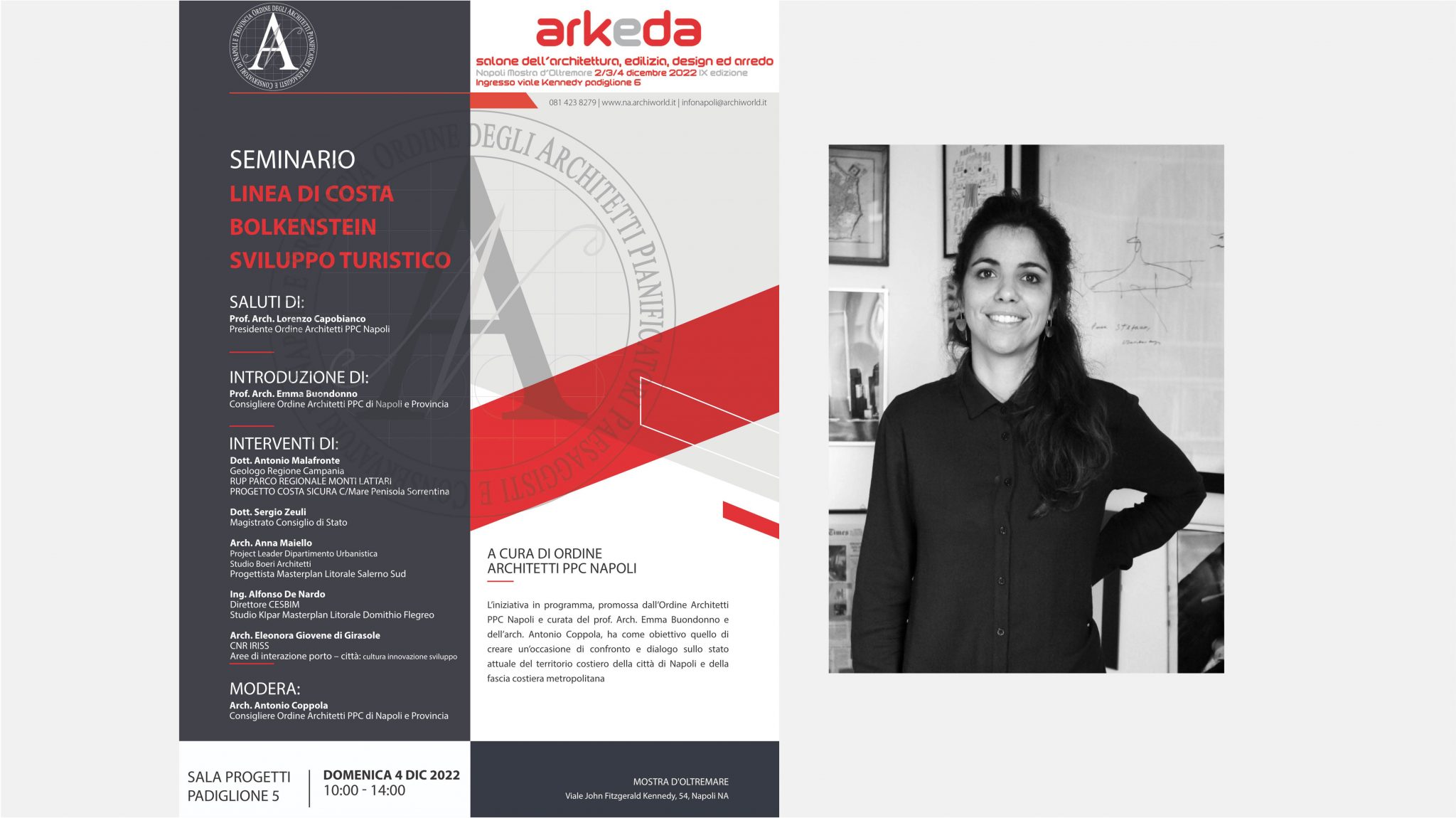 On Sunday, December 4th the seminar Coastline, Bolkenstein, Tourism Development, sponsored by Arkeda and organized by the Order of Architects Planners Landscapers Conservators of Naples and Province, is be held at the Projects Hall 5 of the Salone dell'Architettura, Edilizia, Design in Naples.
After an introduction by Prof. Arch. Emma Buondonno, Councillor of the Order of Architects PPC of Naples and Province, various speeches by specialists are scheduled with the aim of comparing and dialoguing on the current state of the coastal territory of the city of Naples and the metropolitan coastal strip.
Speakers include Anna Maiello, Project Leader of the Department of Urban Planning at Stefano Boeri Architetti, presenting the project for the Coastal Masterplan for South Salerno, which aims to revitalize from an environmental and tourism perspective the area between Salerno and Castellabate.