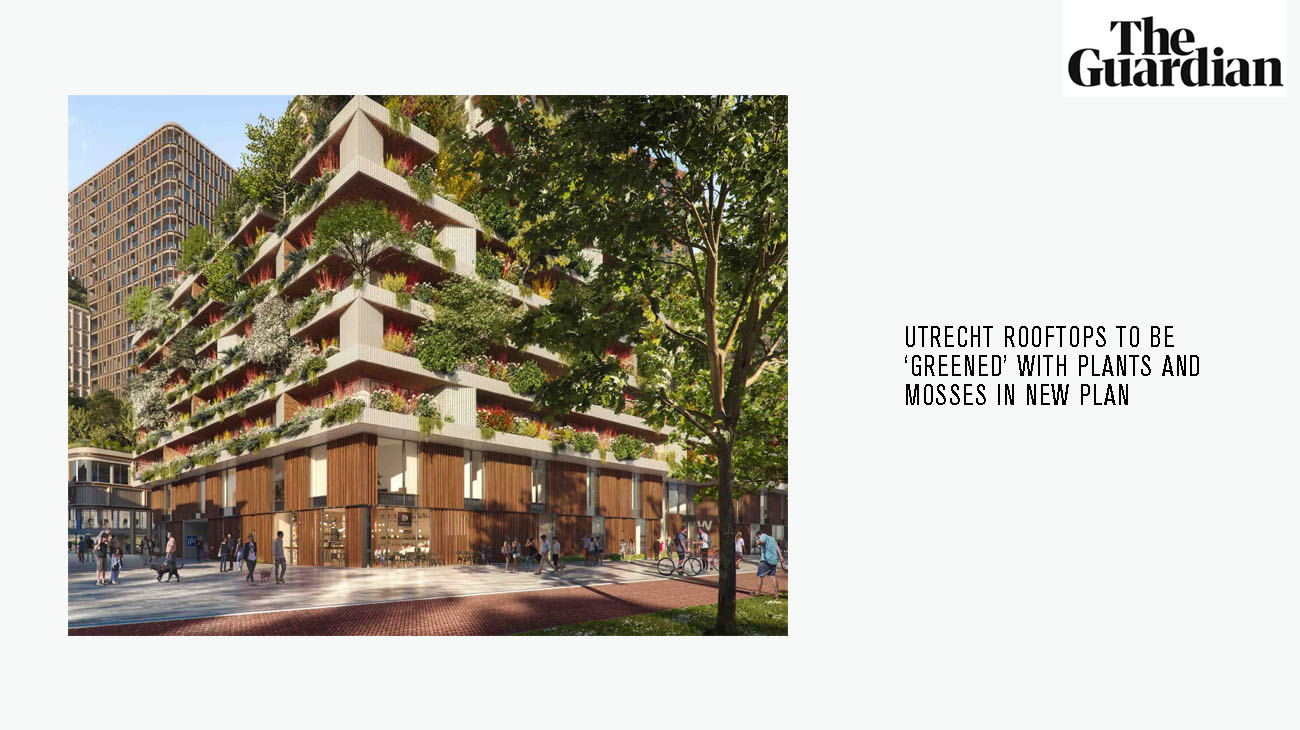 On The Guardian an in-depth study of how the city of Utrecht and its roofs are moving in the direction of green architecture, such as the Wonderwoods Vertical Forest designed by Stefano Boeri Architetti, able to host on the facades about 10,000 plants of 30 different species, equivalent to the vegetation of one hectare of forest: a real urban ecosystem, capable of producing around 41 tons of oxygen every year.
The project is part of a larger urban development plan, which sees all the roofs of the neighbourhood buildings transformed into green surfaces – for buildings of lower height – or for solar and photovoltaic panels – for higher architectural volumes. The policy called "no unused roof" is part of the attempt to reinvigorate the biodiversity in the city and create a less stressful and happier environment, involving projects that know how to welcome trees and green systems within them like humans, such as in a Forest City.
Utrecht, the urban reality in which the Wonderwoods Vertical Forest fits, appears to be the fastest growing city in the Netherlands and was classified in a 2019 study by Natuur & Milieu as the most "sustainable" in the country, in terms of purchase of green electricity, use of environmental zones, exploitation of solar energy and encouragement of cycling.
To read the entire article, follow the link: https://www.theguardian.com/world/2020/mar/27/utrecht-rooftops-greened-plants-mosses-vertical-forest