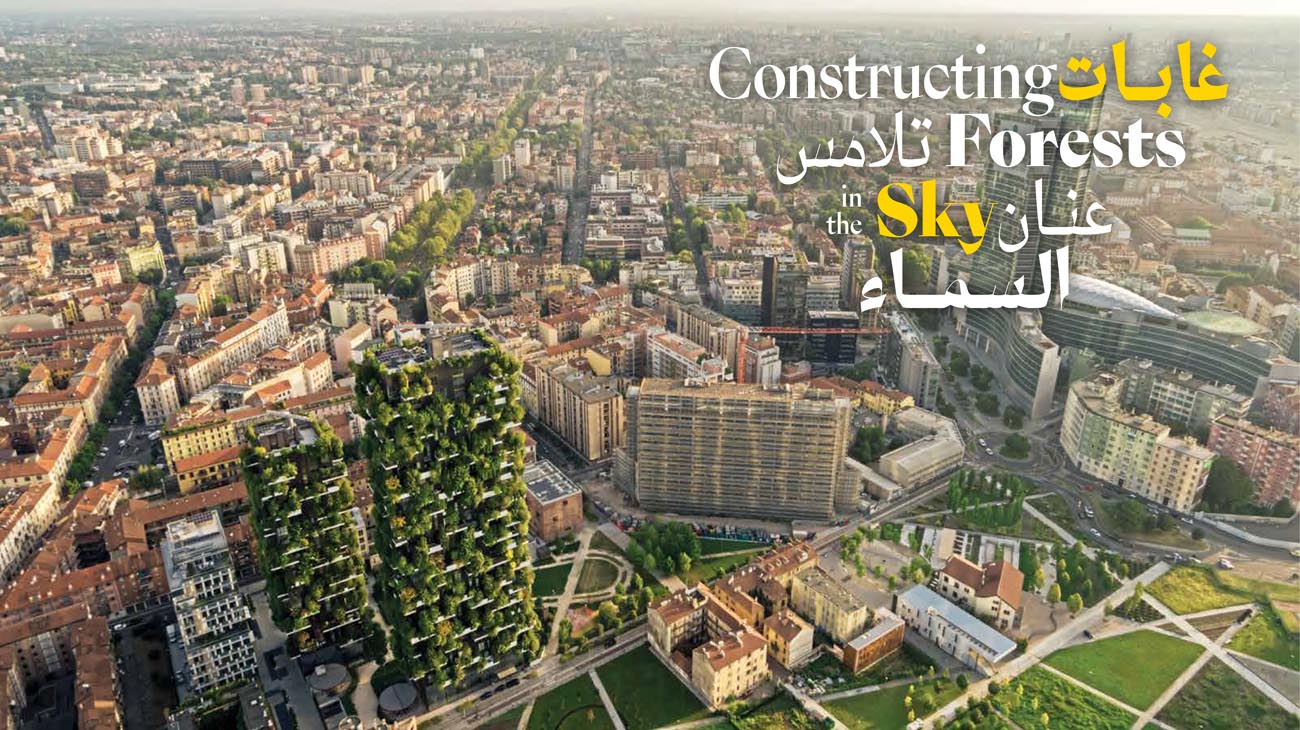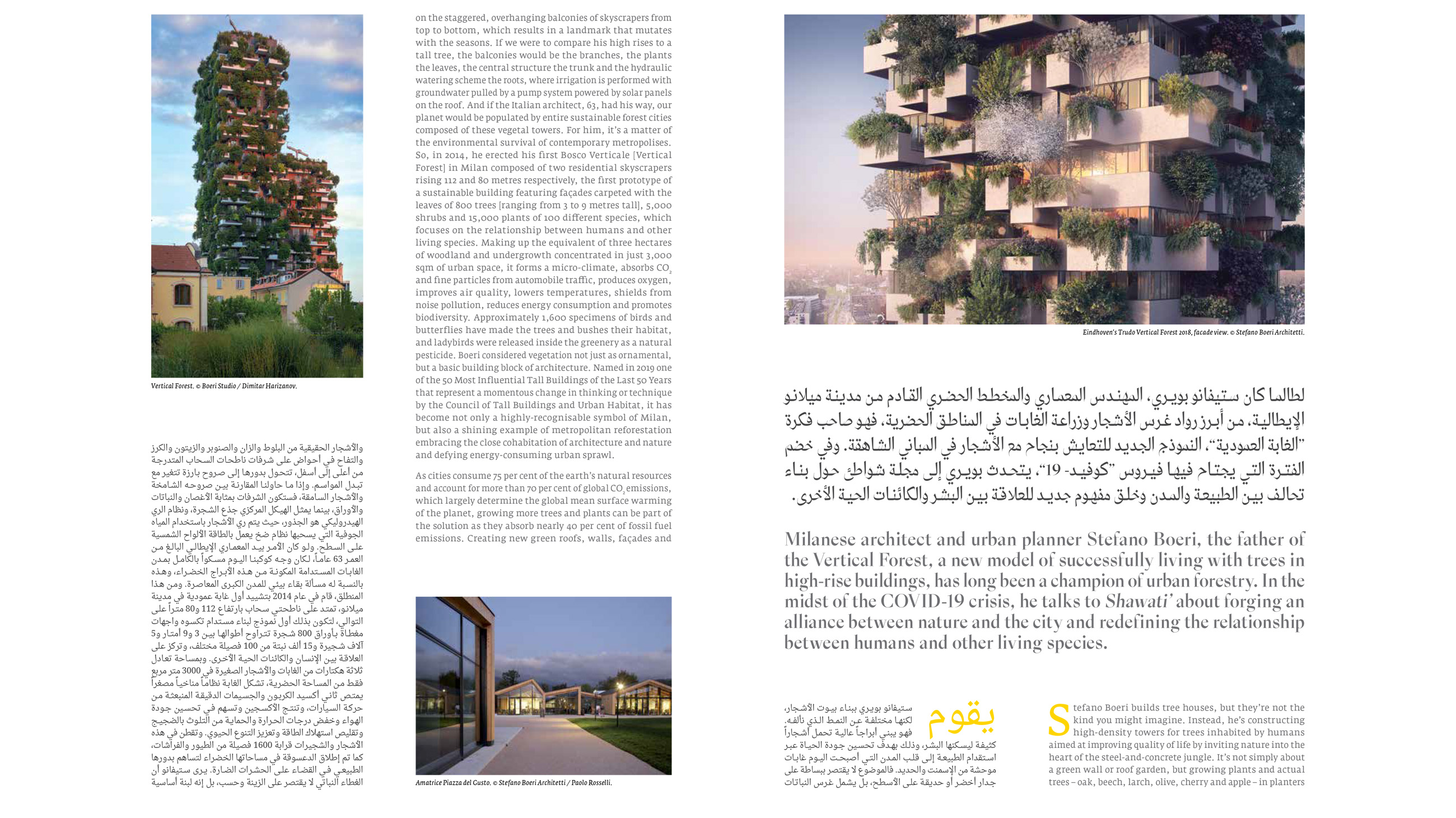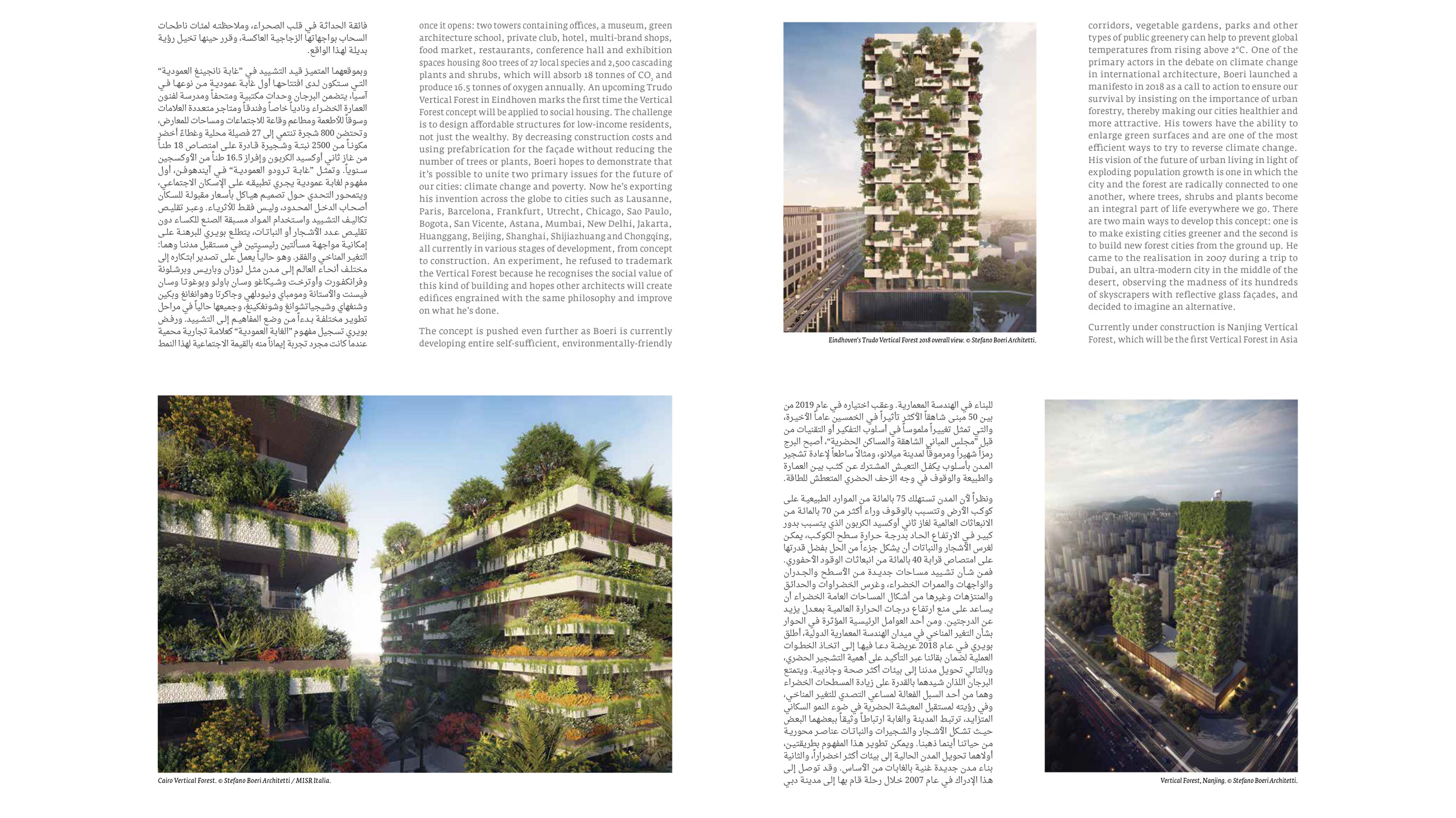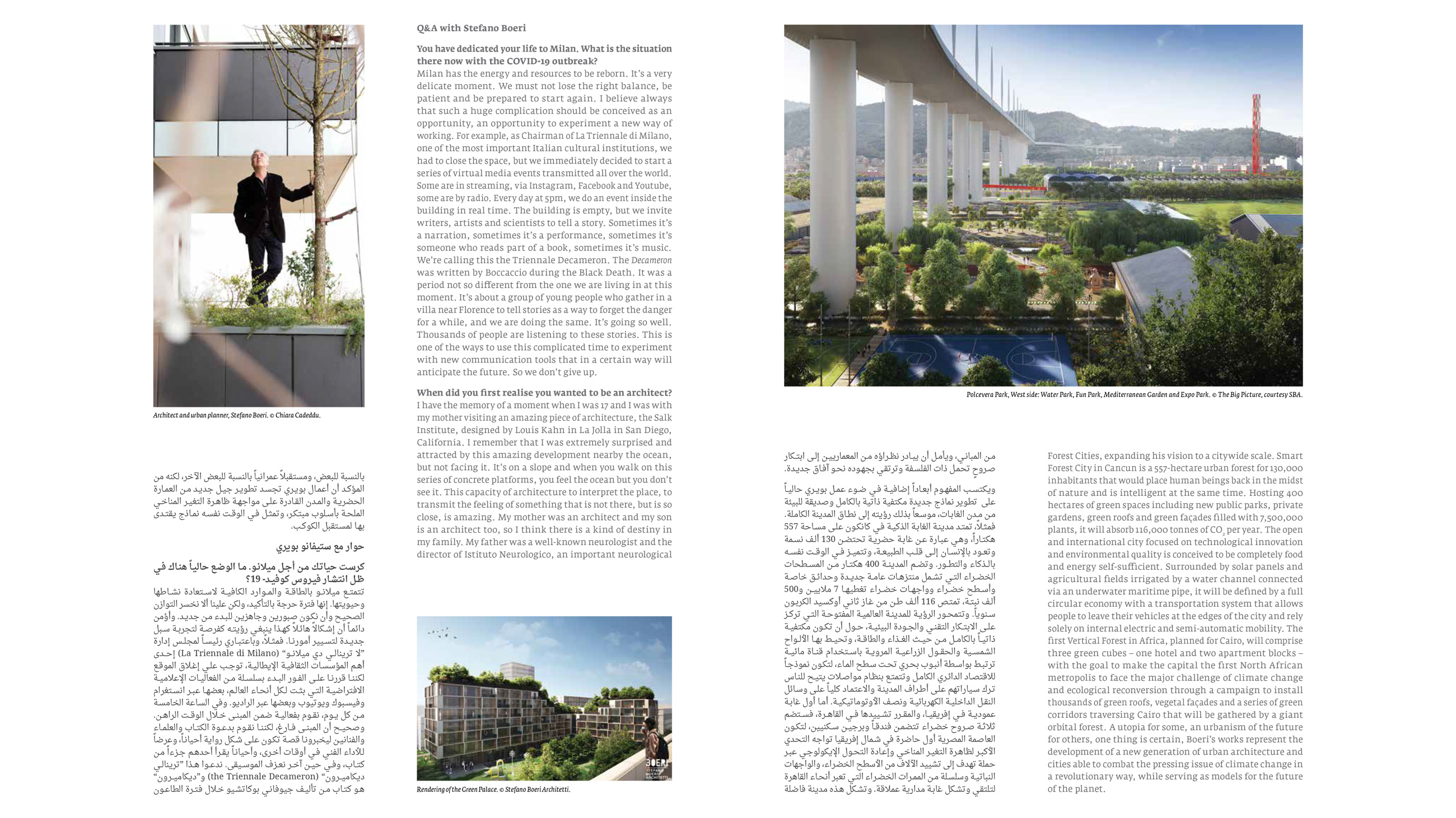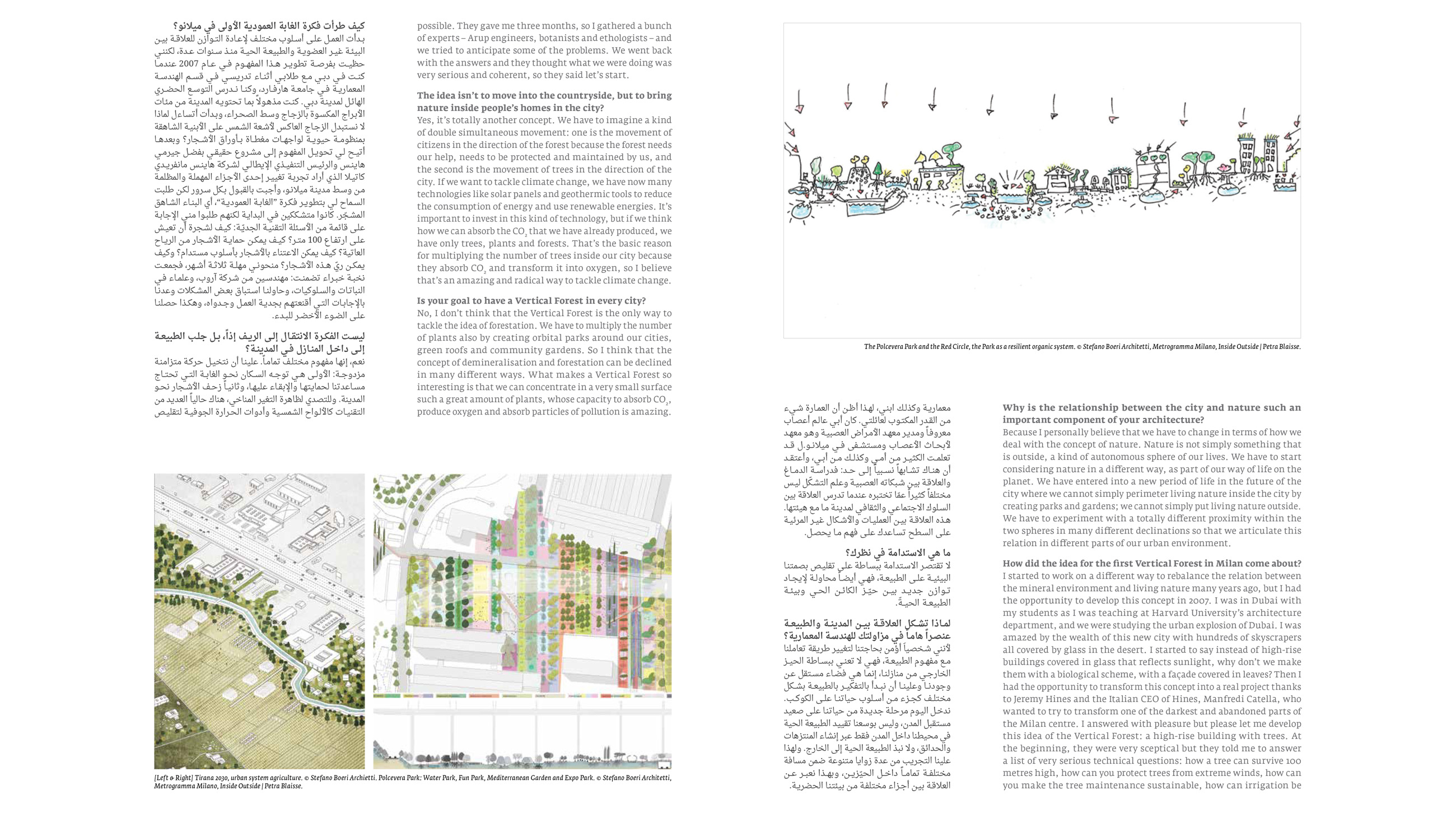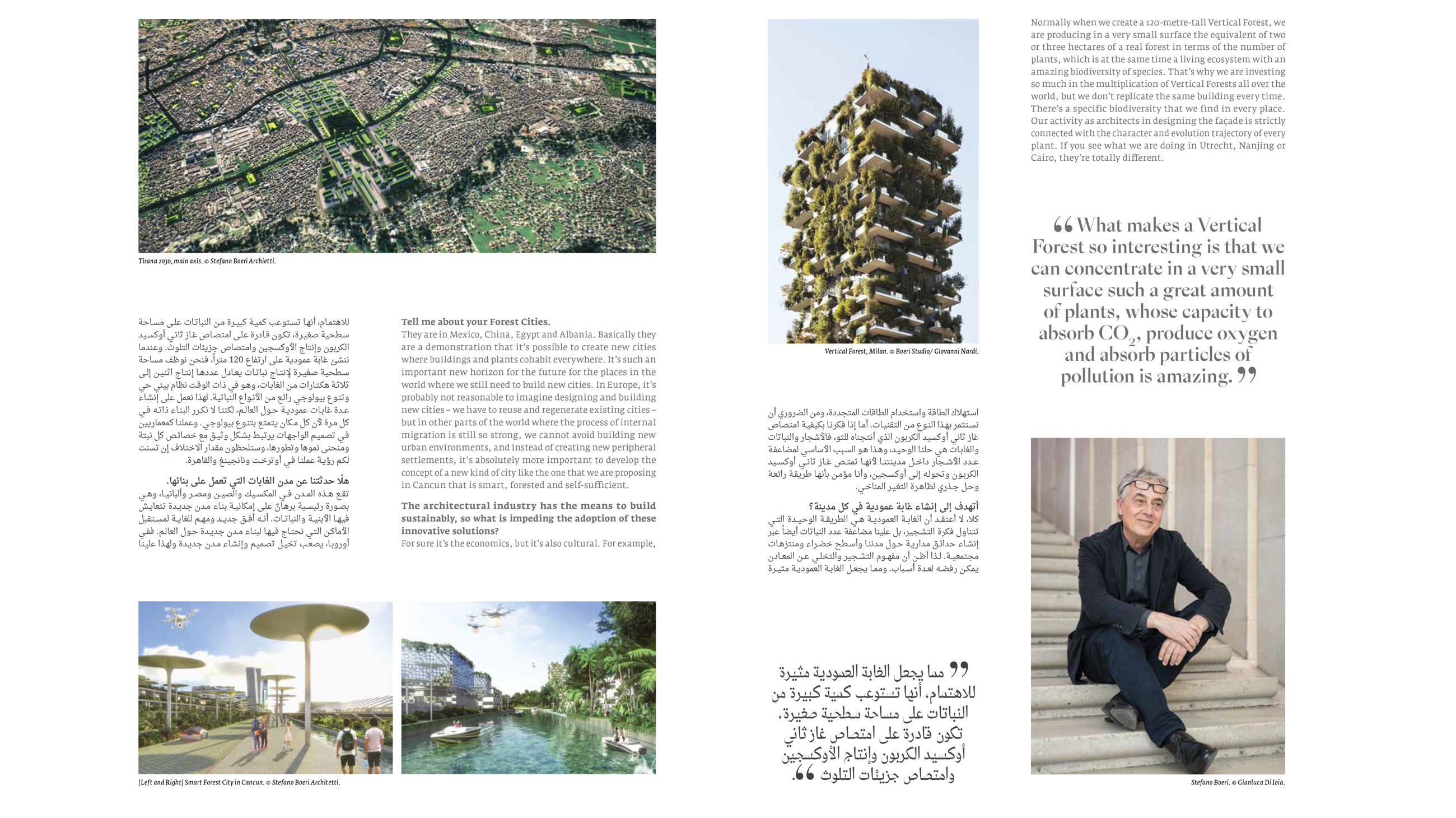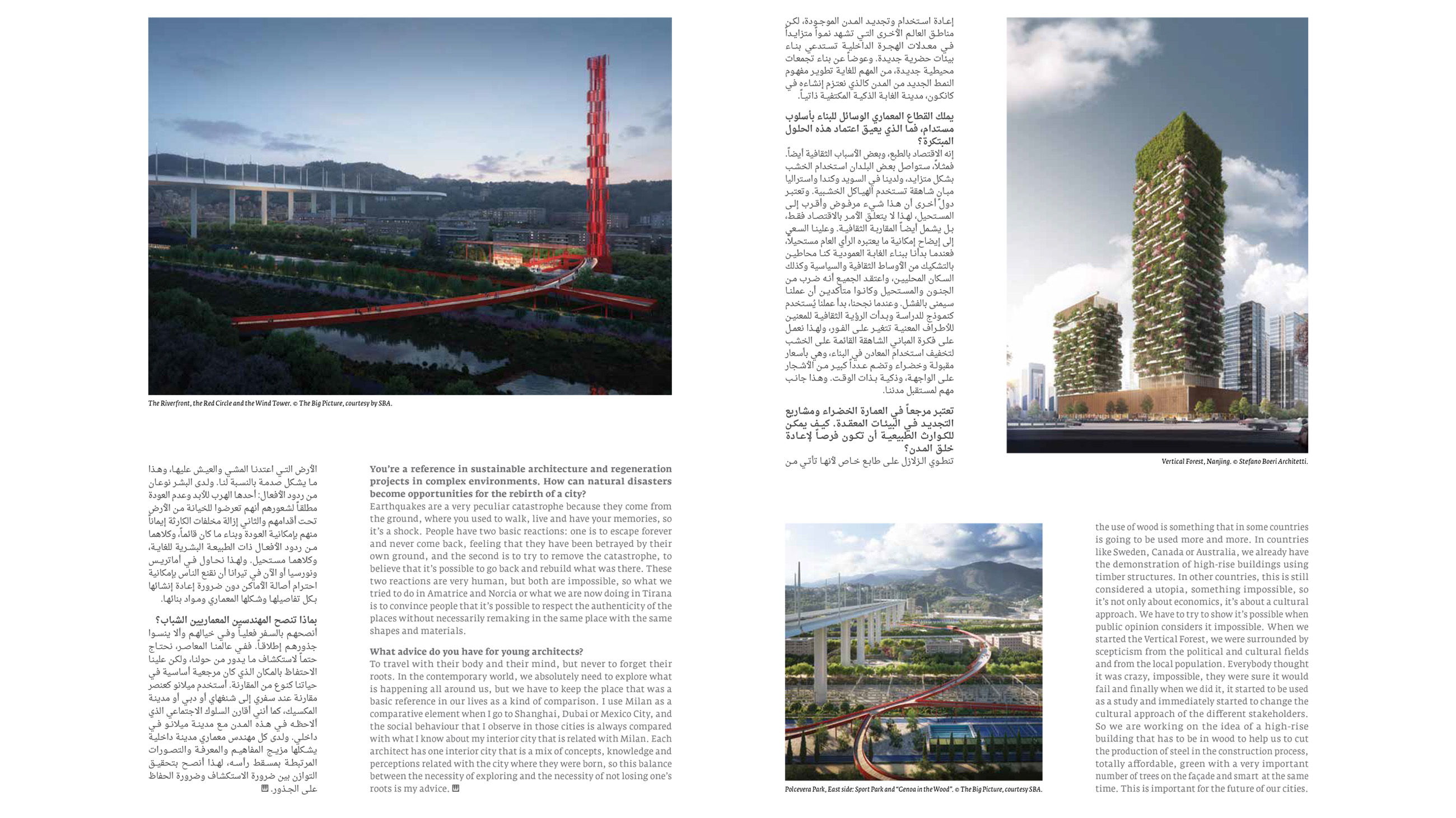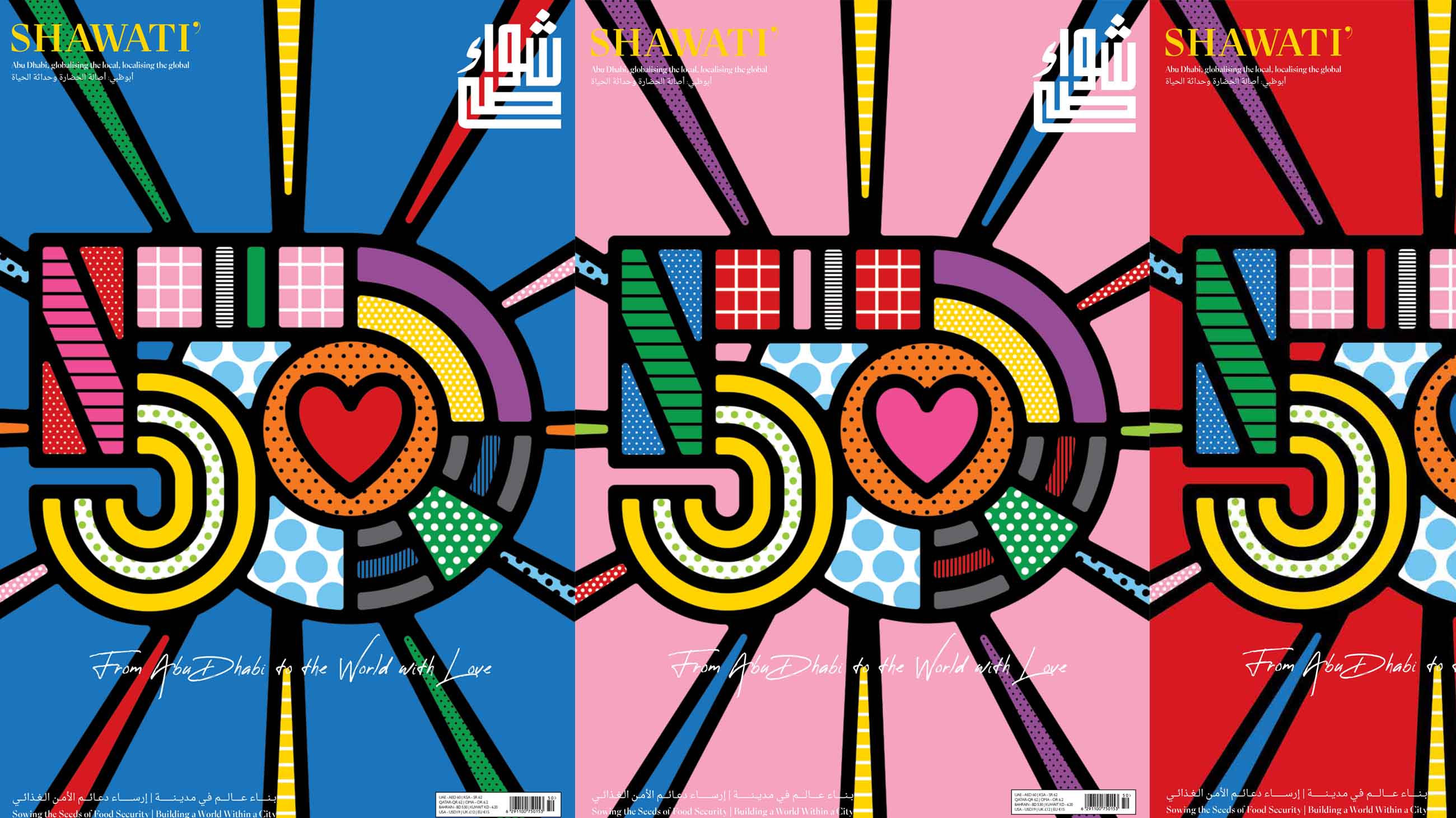 On Shawati' – a bilingual Arabic-English international magazine, with focus on art and culture based in Abu Dhabi – a large article that tells the approach of Stefano Boeri and his studio Stefano Boeri Architetti towards a concept of architecture and urban planning able to host plants and trees as inhabitants, just like a human being. Known for the Vertical Forest first built in Milan, the architect proposes a new successful model, in search of an alliance between nature and city that can redefine the relationship between man and other living species.
As cities consume 75 per cent of the earth's natural resources and account for more than 70 per cent of global CO2 emissions, which largely determine the global mean surface warming of the planet, growing more trees and plants can be part of the solution as they absorb nearly 40% of fossil fuel emissions. Creating new green roofs, walls, facades, vegetable gardens, parks and ecological corridors can help prevent global temperatures from rising above 2 °C.
The concept is pushed even further as Boeri is currently developing entire self-sufficient, environmentally-friendly Forest Cities, expanding his vision to a citywide scale: the Smart Forest City of Cancun, capable of hosting hectares of vegetation within a circular economy system powered by solar panels.
The strong need – of which the architect becomes a spokesperson – is to "start considering nature in a different way, as part of our way of life on the planet. We have entered a new period of life in the future of the city in which we cannot simply perimeter the living nature within the city by creating parks and gardens; we cannot simply say it experience nature outside".
To read the entire article, see the March-May issue of Shawati', 2020.