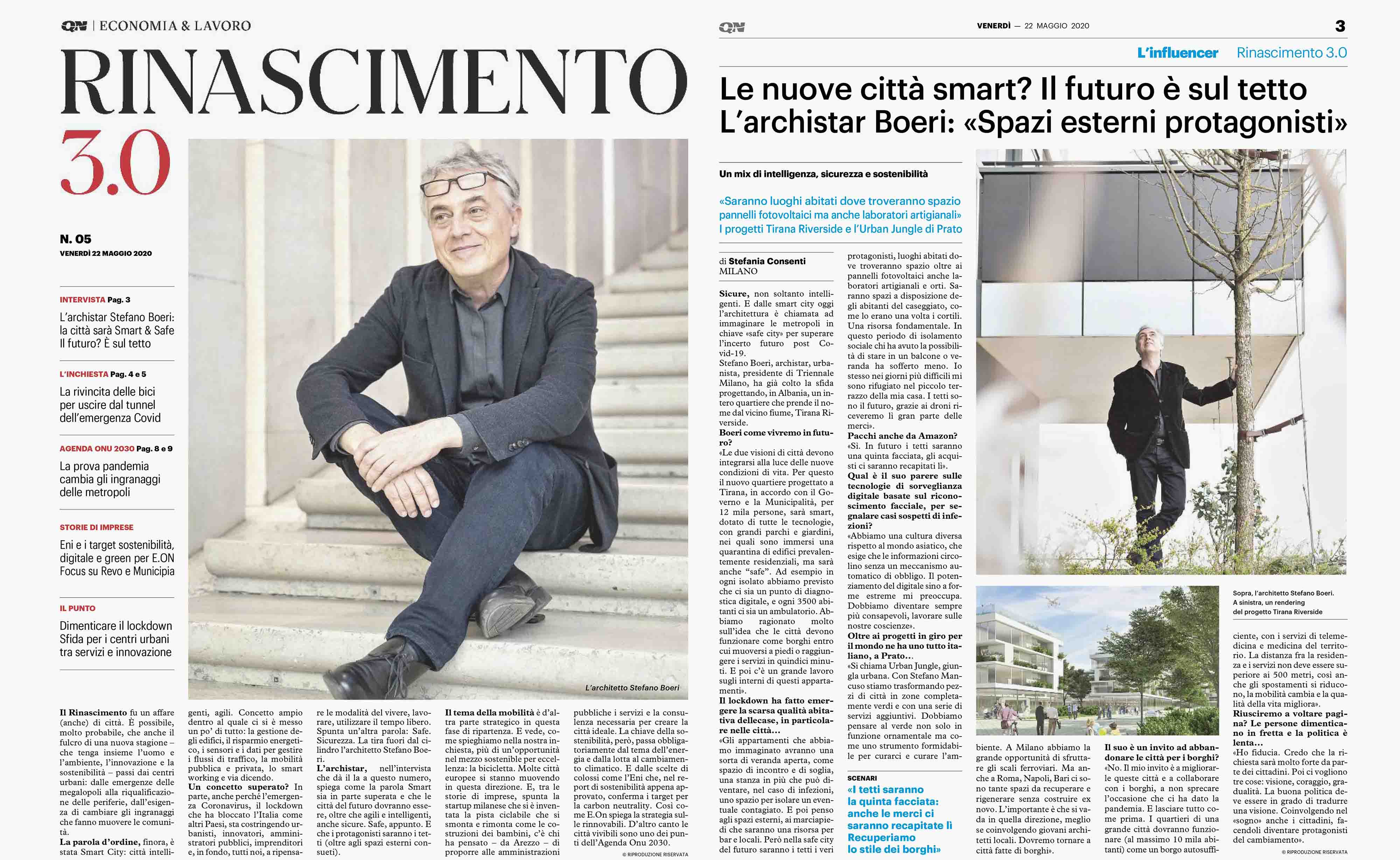 On QN's economic insert, an interview with Stefano Boeri that summarizes the key concepts of the Smart City, in view of overcoming the uncertain post-Covid-19 future. Architectures imagined for new living conditions, in neighborhoods and realities that are self-sufficient in terms of energy, food, water, soft mobility and a widespread health system. A striking example is the project presented for Tirana Riverside, in Albania, which will host 12 thousand people and will be equipped with all technologies, immersed in large public and shared parks and gardens.
All the roofs – intended as the fifth facade of the buildings – are conceived as green surfaces capable of hosting photovoltaic panels, work and sports spaces, to give even more value to buildings that contain apartments designed as meeting and threshold places, with flexible and changeable rooms over time, to accommodate housing and work needs.
Outdoor spaces as leading actors, to be rethought and regenerated even within cities such as Milan, Rome, Naples and Bari, with particular attention to Prato, where Stefano Boeri Architetti is developing a project – Prato Urban Jungle – which includes green as a formidable tool for the care of the human being and the environment.