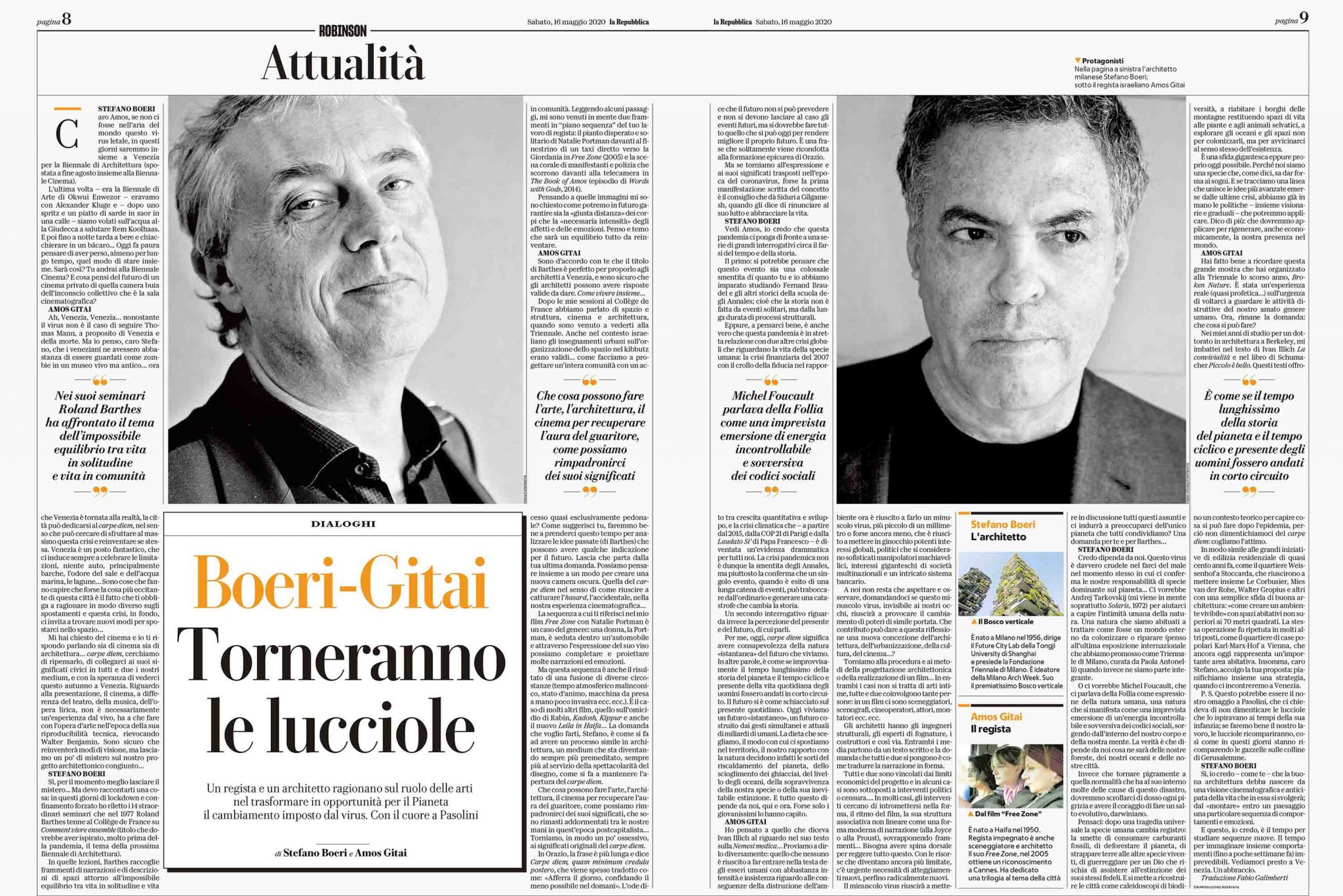 On Robinson, a stimulating open dialogue between the Milanese architect Stefano Boeri and the Israeli director Amos Gitai, in a reflection that brings attention to what art, architecture and cinema can do to recover the aura of the healer and how we can regain its meaning.
In a historical moment in which the very long time of the History of the planet and the cyclical and present time of human beings had been short-circuited, the two renowned personalities ask themselves questions on how it is possible to transform the change imposed by the virus into an opportunity for the Planet.
With the heart linked to Pasolini's work, thought mixes with a reading of Roland Barthes' seminars – which deal with the time of the impossible balance between life in solitude and life in community – narrating in parallel the theme of Madness taken up by Michel Focault, understood as a unexpected emergence of uncontrollable and subversive energy of social codes.
Deep images of a deserted Venice are the perfect backgrount to hopes and desires, new visions and sequences that have not yet been thought of up to now: time to imagine together unpredictable behaviors until a few weeks ago.