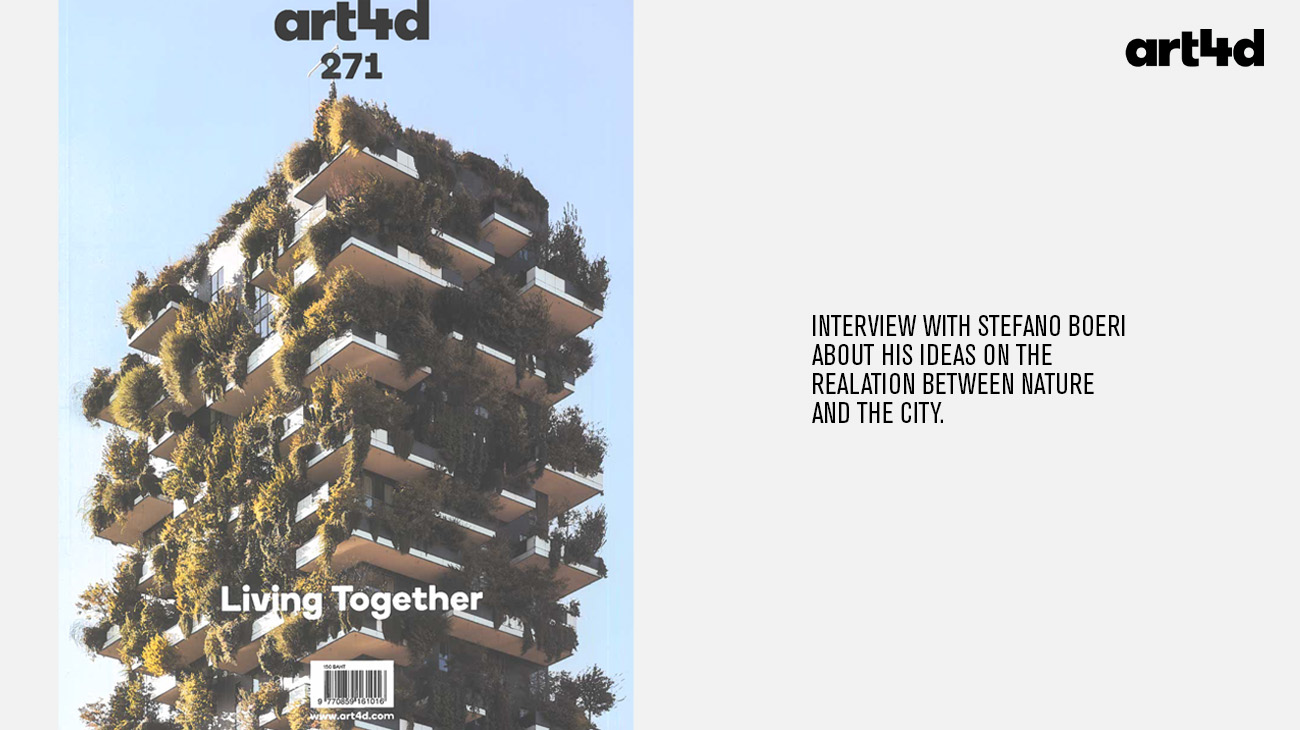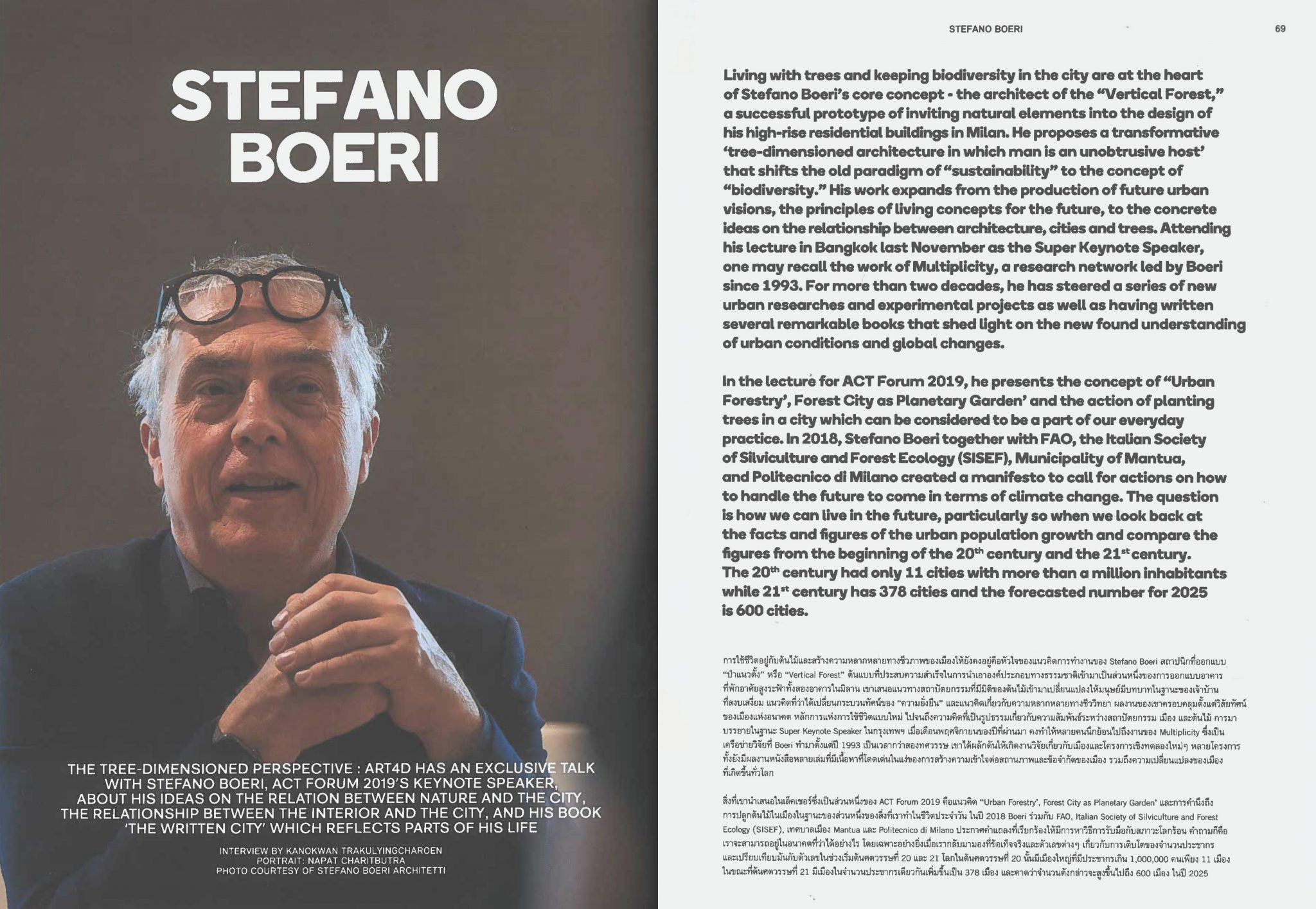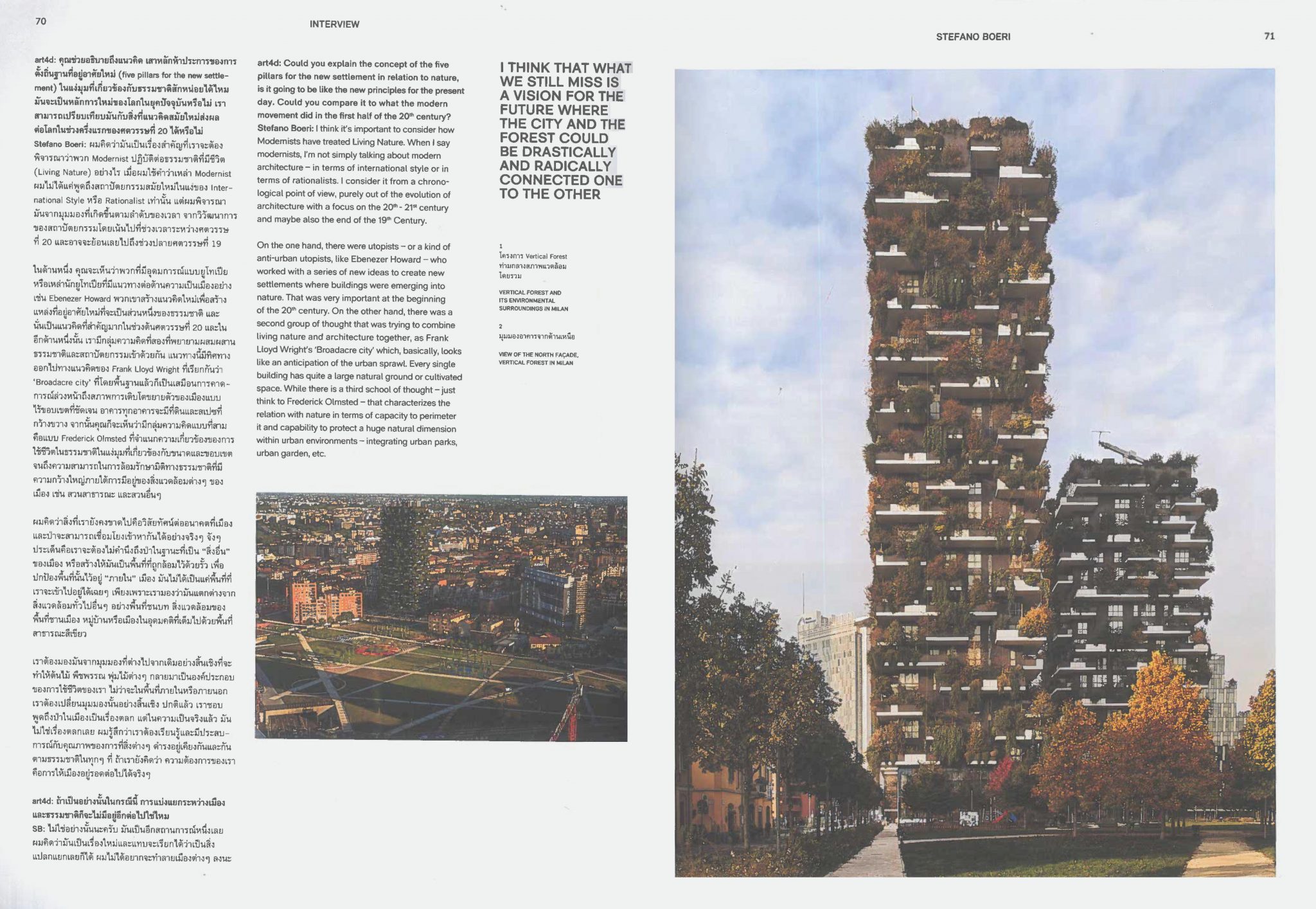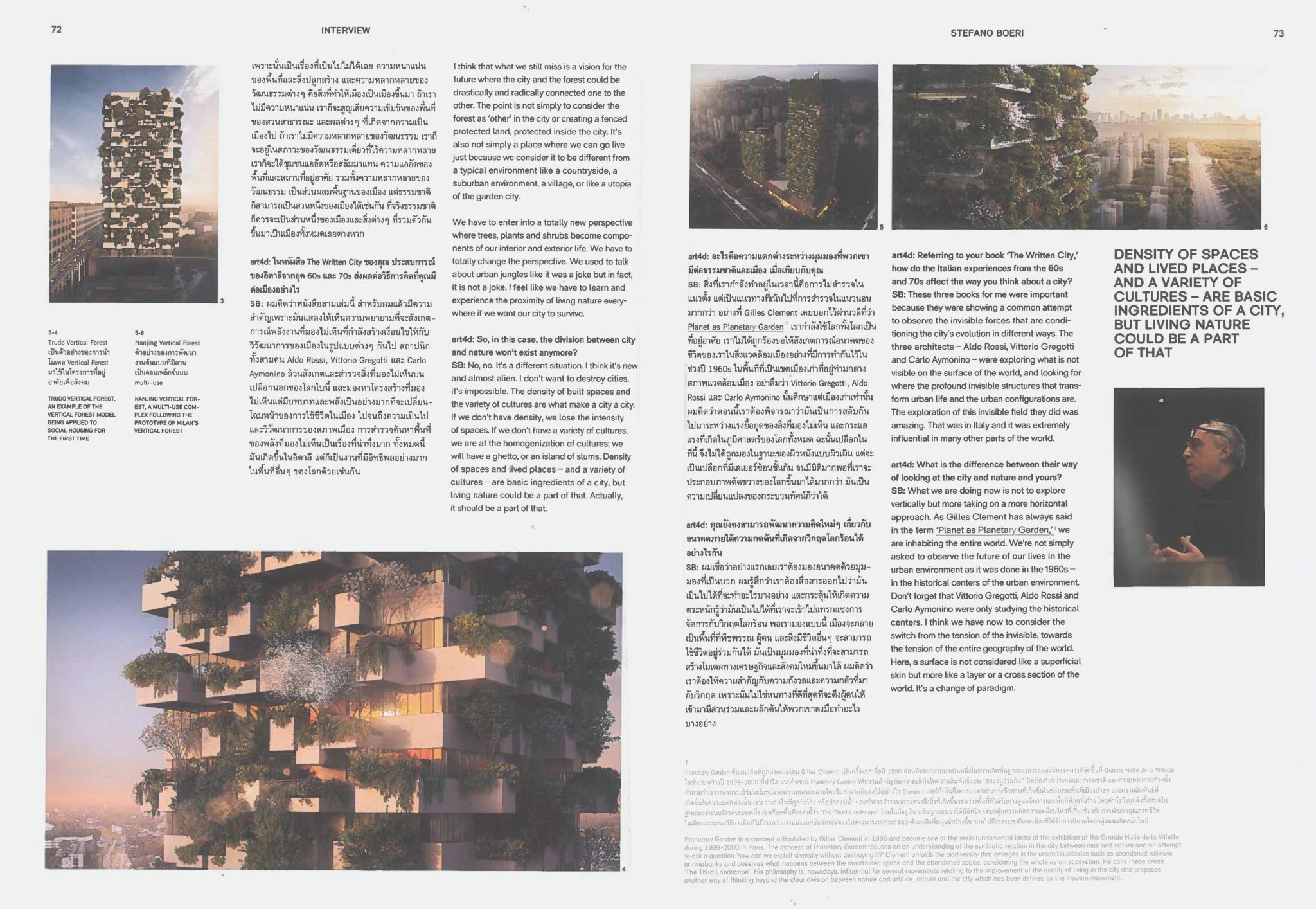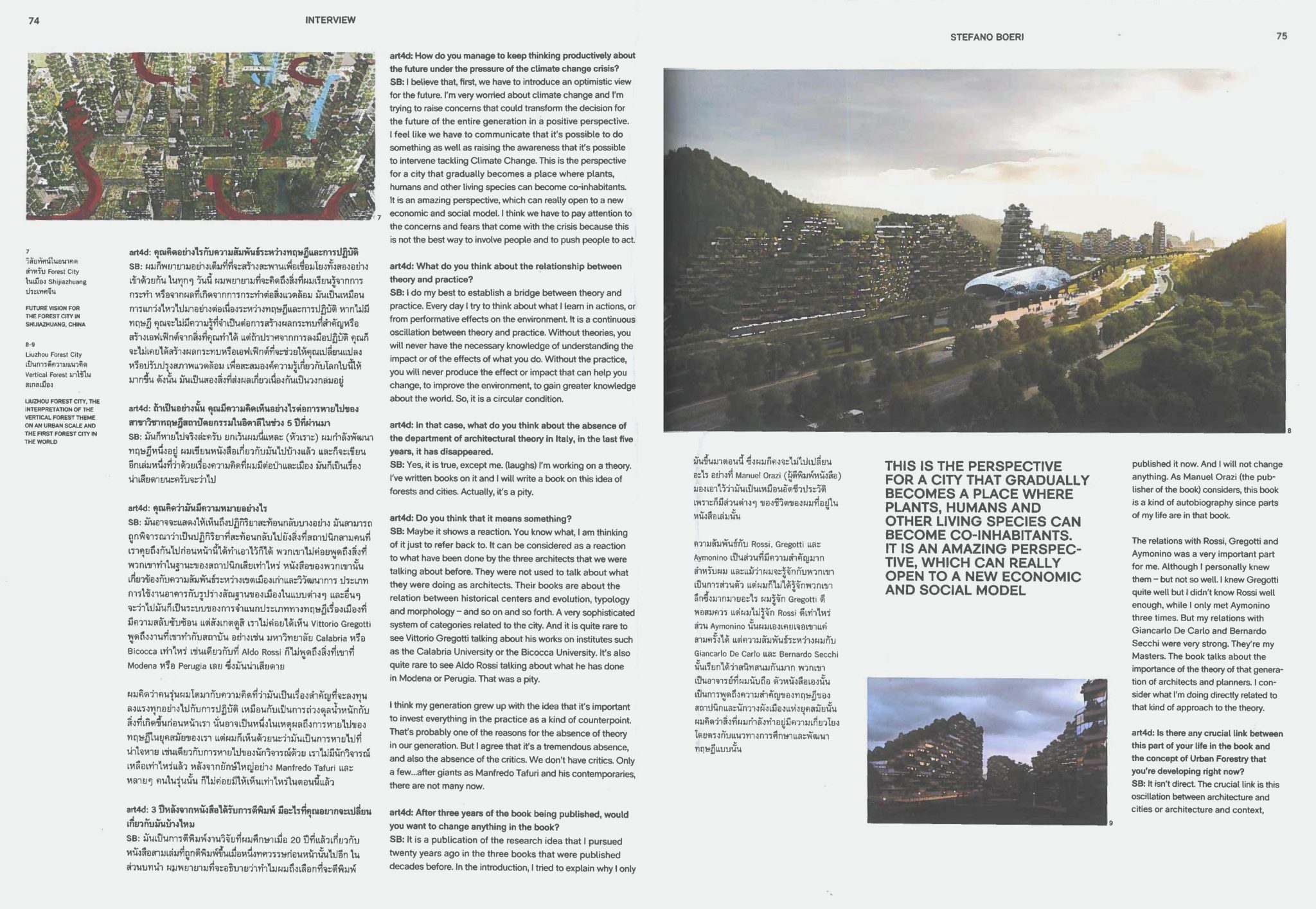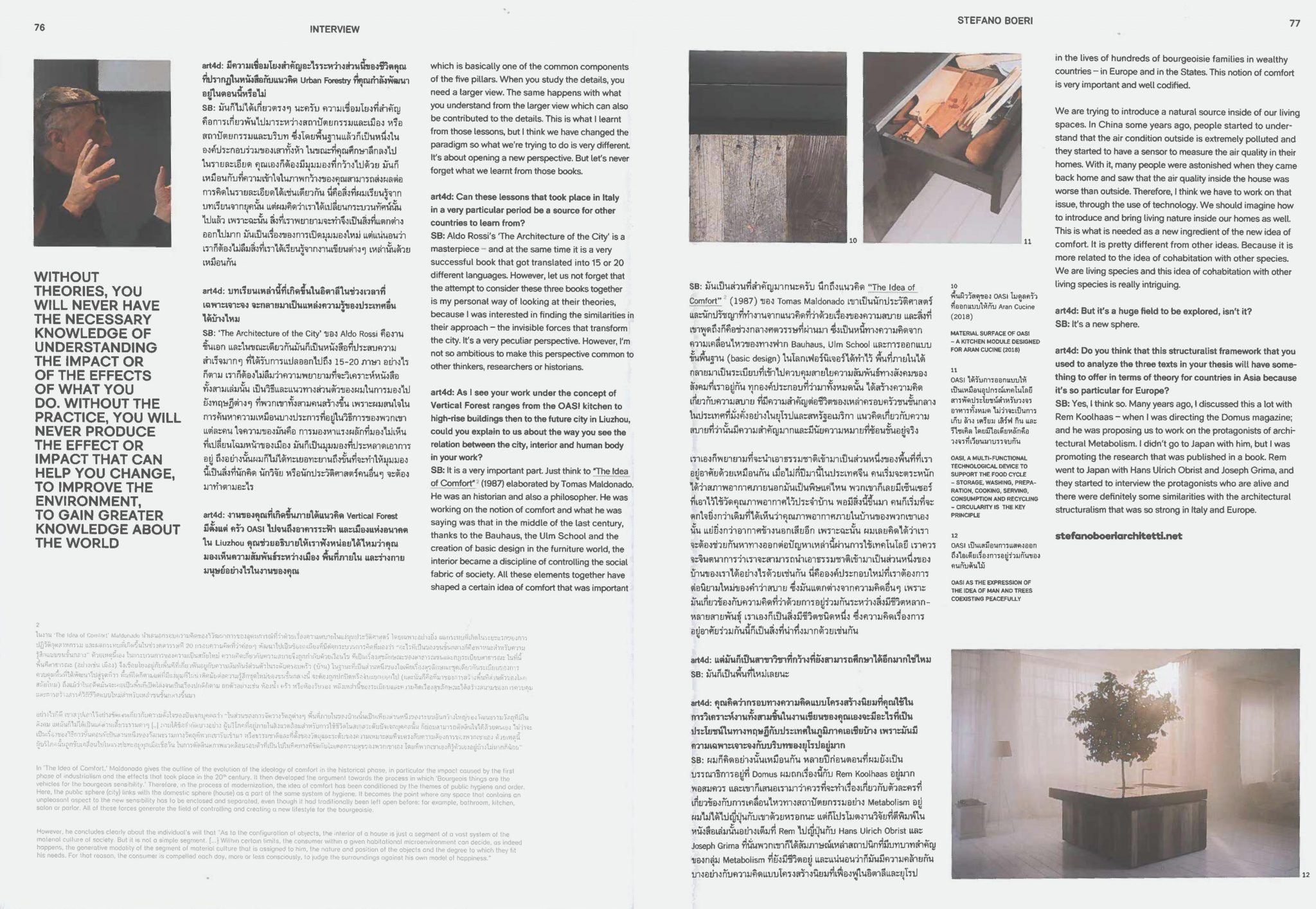 On art4d, an architecture and design magazine based in Bangkok with an international distribution, a long interview with Stefano Boeri that tells ideas and perspectives for a future to be built by increasing the relationship between human beings and nature, through a conscious design made of Vertical Forests and Urban Forestry. From the first built Vertical Forest in Milan to the Smart Forest City of Cancun, Stefano Boeri Architetti works with dedication to the design of new realities, in view of the creation of visions that can open innovative paths in the direction of modern economies and social models.
An excursus of the architect on contemporary issues of climatic emergencies and an important message linked to the idea that theory and knowledge are fundamental for understanding the impact of one's actions and professional choices relating urban planning and design, in order to understand its impact on the surrounding realities. The presentation of projects such as the Trudo Vertical Forest – a Vertical Forest based in Eindhoven designed for social housing – shows how architecture can be conceived and experienced by various plant and animal living forms, becoming the ingredient of an urban sustainable place.
A call to action on a global scale in which Stefano Boeri actively participates in collaboration with FAO, SISEF, the Politecnico di Milano and numerous other bodies, to bring attention to approaches, issues and global projects such as the Great Green Wall of cities.
To read the entire interview, see art4d number 271, entitled Living Together: