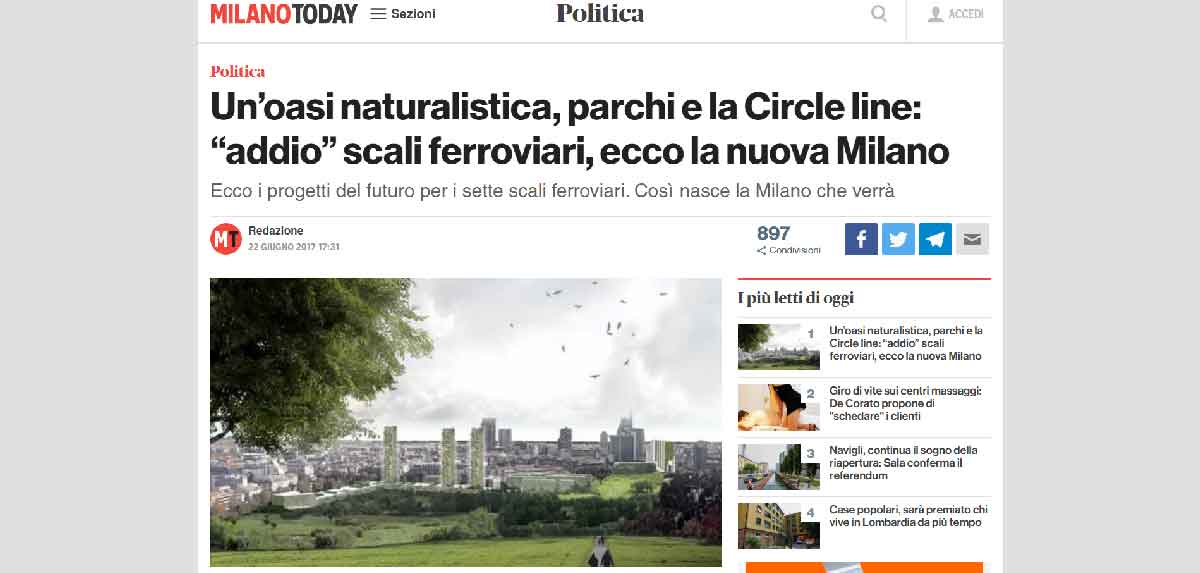 June 23rd, 2017
An oasis, a big park and a Circle Line: this is the future of Milan's abandoned rail yards.
This will be the biggest urban development plan of Milan, a transformation that will take place in twenty years thanks to one of the greatest project to give value to Italian territories.
During Salone del Mobile, five architecture studios were called to design five visions of possible future of Milan. Stefano Boeri Architetti presented a continuous flow of parks connected by pedestrian and cyclable corridors, a real Green River.
http://www.milanotoday.it/politica/progetti-scali-ferroviari.html