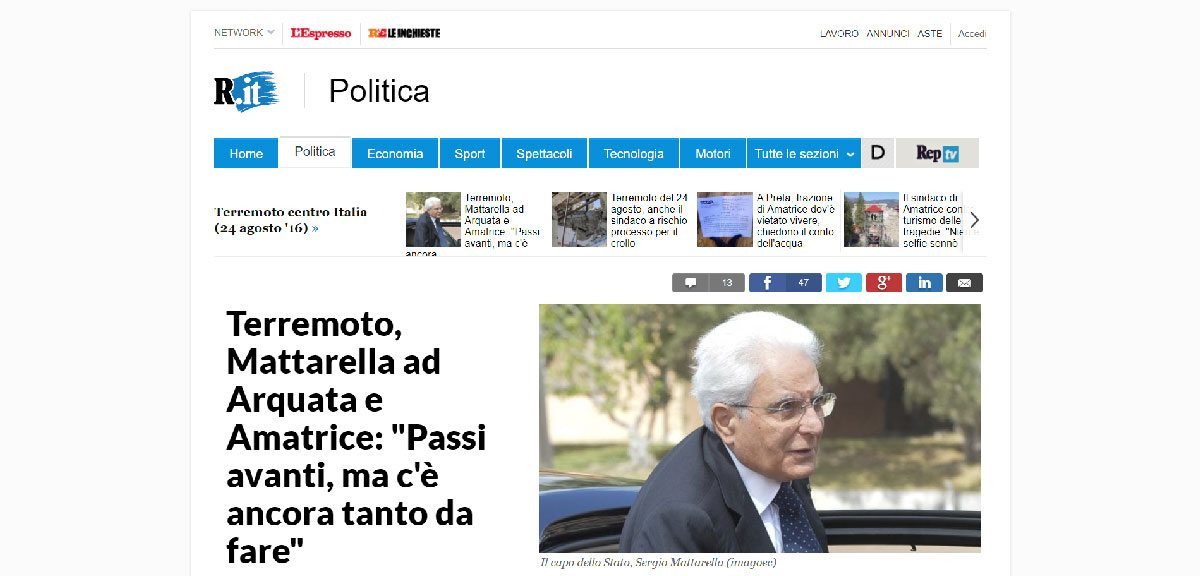 August 2nd, 2017
"The reconstruction will not stop, the government will fully do its part and all institutions must work together to achieve a greater result" said Sergio Mattarella, President of the Republic. Today, August 2ng, the President visited Arquata del Tronto, Pescara del Tronto, Accumoli and Amatrice.
At Amatrice, the President of the Republic inaugurated the New Square of Amatrice, designed by Stefano Boeri with the operational contribution of the Friuli Venezia Giulia Region, Innova FVG, Filiera del Legno FVG and Domus Gaia. The funds for the populations struck by the earthquake in Central Italy, were raised with "Un Aiuto Subito" by Corriere della Sera and TG La7 through Banca Prossima and the TIM "With You We Do" crowdfunding.
The President offered to Amatrice's citizens a gift, the Phoenix, realized by a young artist, as an encouragement to re-emerge from the ashes.
http://www.repubblica.it/politica/2017/08/02/news/terremoto_mattarella_ad_arquata_e_amatrice_faremo_di_tutto_per_aiutarvi_-172169394/