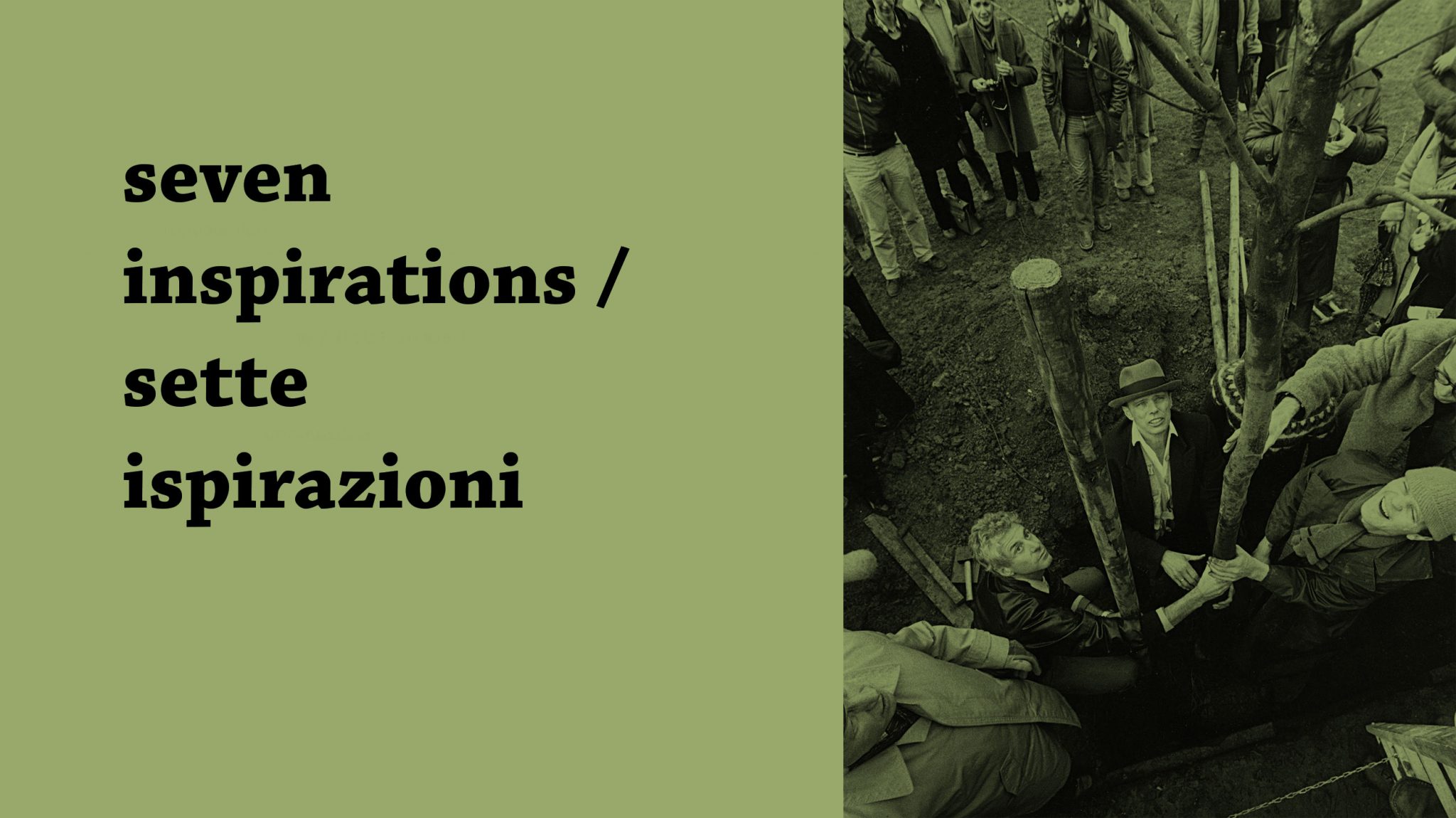 In 1982 in front of the Fridericianum Museum in Kassel the German artist Joseph Beuys built a triangle of 7,000 basalt stones, each of which was intended to be used for the planting of a tree.
Anyone paying a sum of money, could "adopt" one of the seven thousand stones; the money raised would be used to plant an oak tree.
So, day after day, the pile of stones diminished until it finally disappeared, and seven thousand new oak trees, each with one of the basalt stones at its base, appeared along the streets and avenues and in the squares of the city of Kassel.
Like Friedensreich Hundertwasser, like the Florentine architects of the radical movement, Joseph Beuys showed us the great challenge of the coming decades:
transforming rocks into trees means in fact transforming houses and streets into places inhabited by thousands of living species. It means imagining an architecture that does not "host" or "fence off" portions of nature, but which is created together with nature itself.
It means learning to live with trees, with their presence and their speed of growth, and with their extraordinary capacity, even in the most polluted and congested areas of the urban world, of accommodating and giving life to a wealth of species.