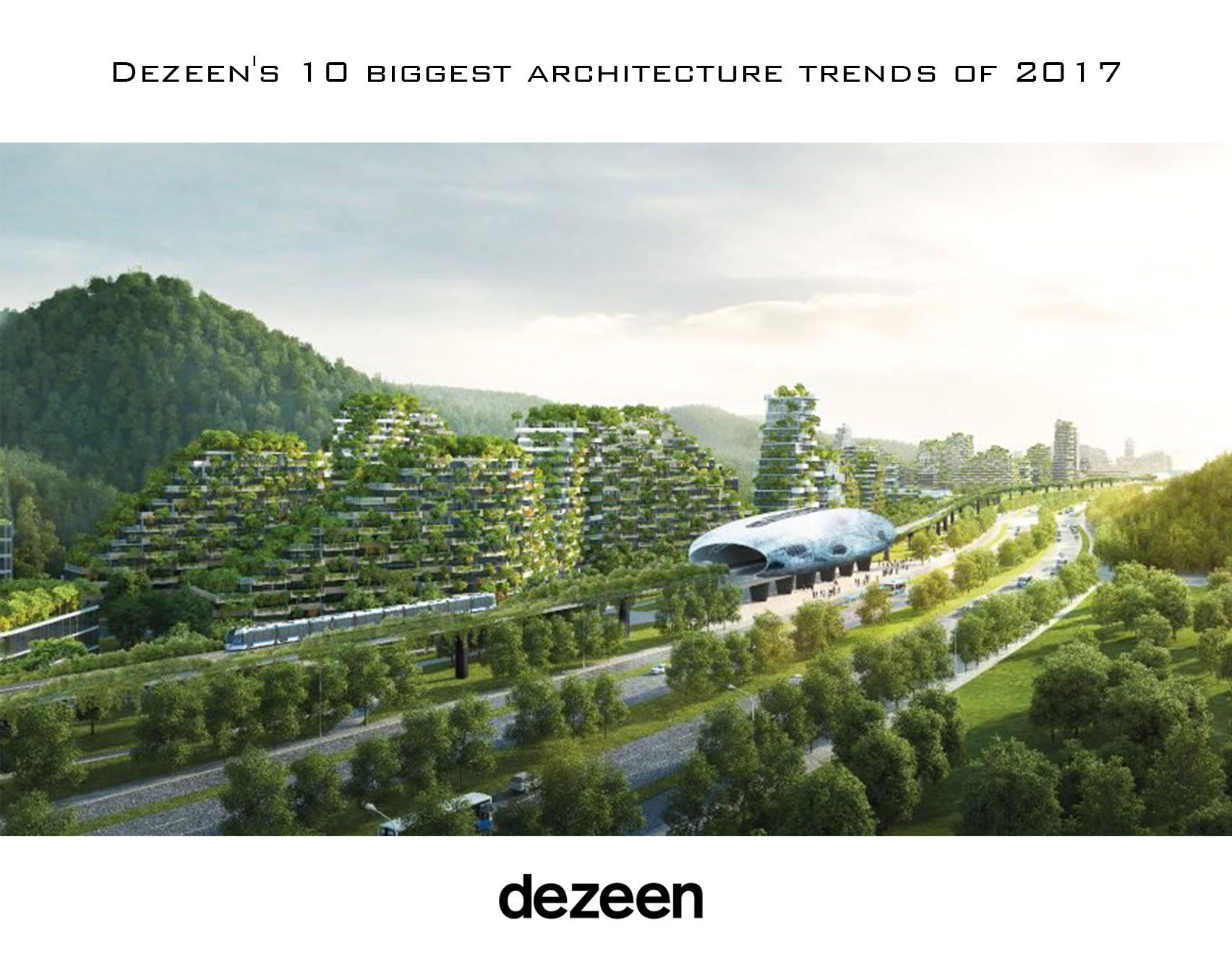 December 20th, 2017
Every december Dezeen chooses the most important trends of the year in architecture. 2017 will be remembered as the year of green architecture. Here's what Jessica Mairs, the architecture editor says:
"We published more proposals for plant-covered buildings this year than ever before. Among the 15 plans – some under construction and others simply concepts – is Thomas Heatherwick's 1000 Trees development in Shanghai. As the name suggests, the building will eventually be covered in foliage dispersed across 1,000 columnar planters. Vo Trong Nghia Architects carried on the trend by completing a pair of bamboo-covered homes in Ho Chi Minh City, one of which won a category award at this year's World Architecture Festival, while Stefano Boeri unveiled plans to build smog-eating "Vertical Forests" from Nanjing to Mars ".
This year Stefano Boeri Architetti has presented several projects of Urban Forestry, developed from the first Milanese prototype Vertical Forest, as La Forêt Blanche in Paris, Wonderwoods in Utrecht, Nanjing Vertical Forest and Liuzhou Forest City – the world's first urban settlement covered by trees and plants – in China, and the visions of Green River for Milan (presented at the Milan Design Week 2017) and Vertical Forest Seeds on Mars (presented at SUSAS 2017 in Shanghai).
Find our about all the trends 2017 on Dezeen: https://www.dezeen.com/2017/12/19/top-10-biggest-architecture-trends-review-2017-shipping-containers-plants-skyscrapers/