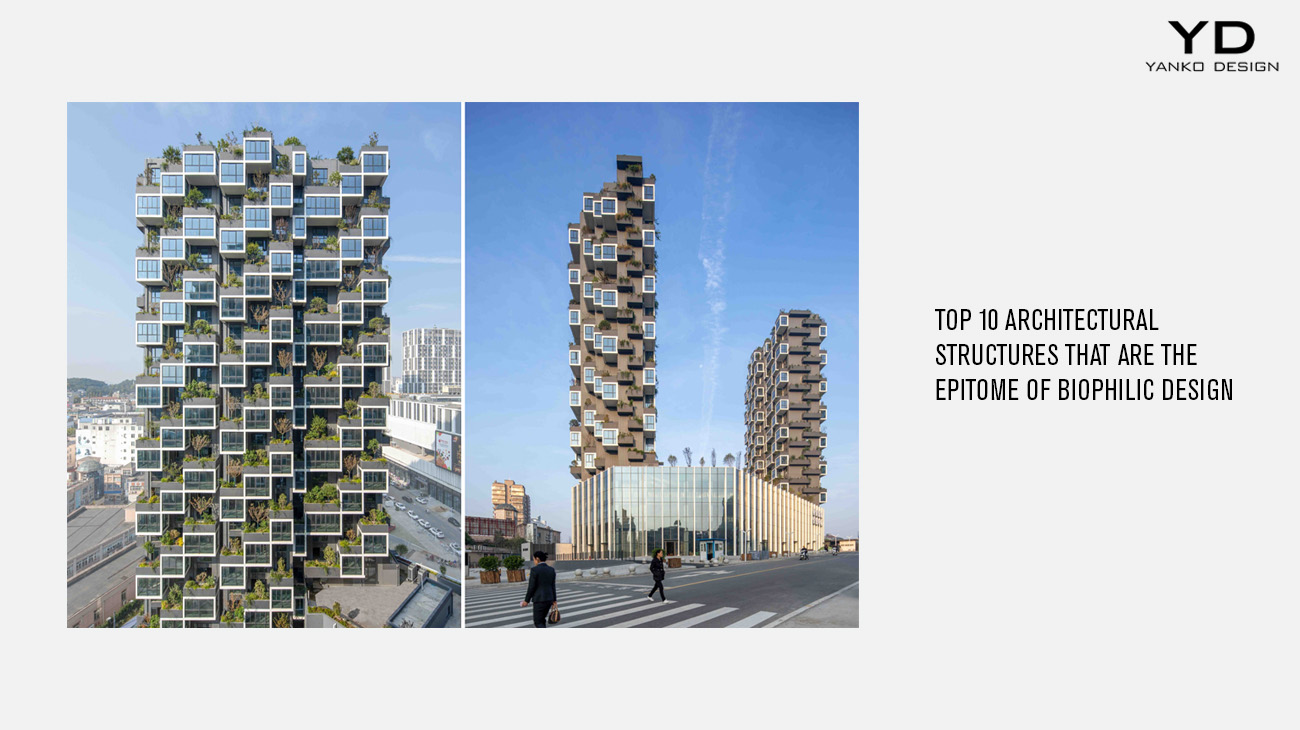 An article on Yanko Design draws up a list of the 10 best Biophilic Design projects, including Easyhome Huanggang Vertical Forest City Complex designed by Stefano Boeri Architetti China.
The project comprises five towers, two of which are residential and designed as the Vertical Forest providing a new life experience for the surrounding urban and natural area. The two residential towers of the complex are 80 meters high and covered with 404 trees, 4,620 shrubs and 2,408 square meters of perennials, flowers and climbing plants.
Other nominees include: Atri (designed by Naturvillan), The Slope House (designed by Milad Eshtiyaghi), The ZeroCabin (designed by ZeroCabin), Hugging House (designed by Veliz Arquitecto), Timber House (designed by Adjaye Associates), CABN. CO (designed by Jackson Wyatt), The Rain Harvest Home (designed by Robert Hutchison Architecture & JSa), Playa Viva (designed by Atelier Nomadic).
To read the entire article: https://www.yankodesign.com/2022/08/15/top-10-architectural-structures-that-are-the-epitome-of-biophilic-design/