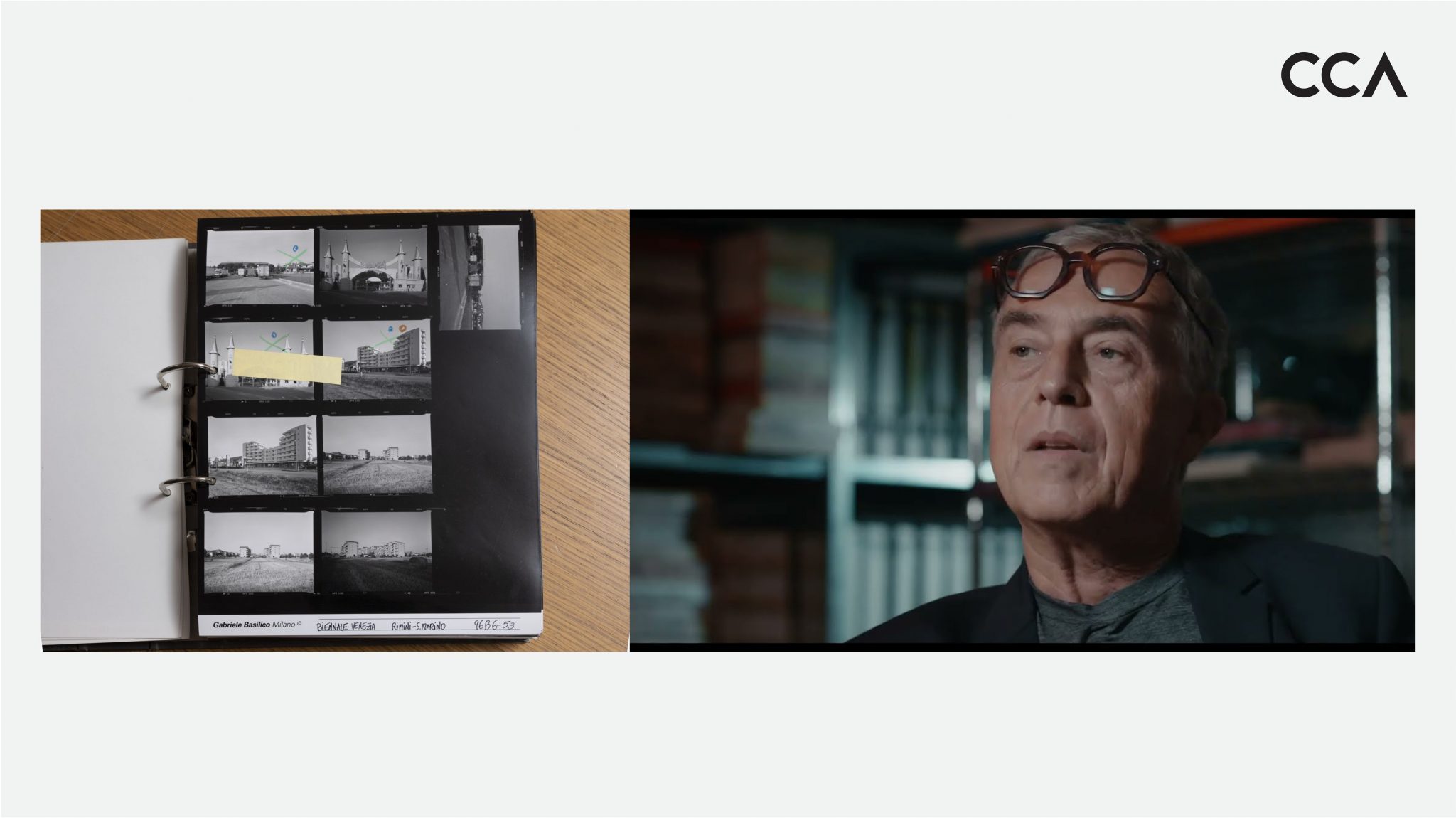 As part of Lives of Documents-Photography as Project, the first of a trilogy of research and exhibition projects produced by the CCA on the medium of photography, Stefano Graziani and Bas Princen interview Stefano Boeri inside the Gabriele Basilico Archive in Milan.
The project, an open reflection on how past and contemporary image-making practices serve as critical tools for reading our built environment and designing today's world, embraces the idea of the documentary as an intrinsic quality of photographic language and questions the relevance and topicality of photography as a means of interrogating and interpreting the mechanisms that shape our visible world.
The interview focuses on the work of Gabriele Basilico, a Milanese photographer who has collaborated with Stefano Boeri on various projects – such as Sections of the Italian Landscape (Art&, Udine, 1997) – which are analysed and narrated in a personal way.
"Gabriele was one of the first to use photography to change the vocabulary of architecture. He was always guided by the concepts of variation and repetition. While I considered Italian architecture in terms of a limited number of typologies – the shopping centre, the single-family house, the block – Gabriele's images reveal the infinite local interpretations of these typologies. The single-family house in Sicily, the single-family house in Brianza and the single-family house in Mestre, although having the same structure and following the same architectural rules, are very different from each other. Their variations reflect differences in local identity, family structures and usage,' says Stefano Boeri.
To read the full article: https://www.cca.qc.ca/en/articles/91475/lateral-gaze