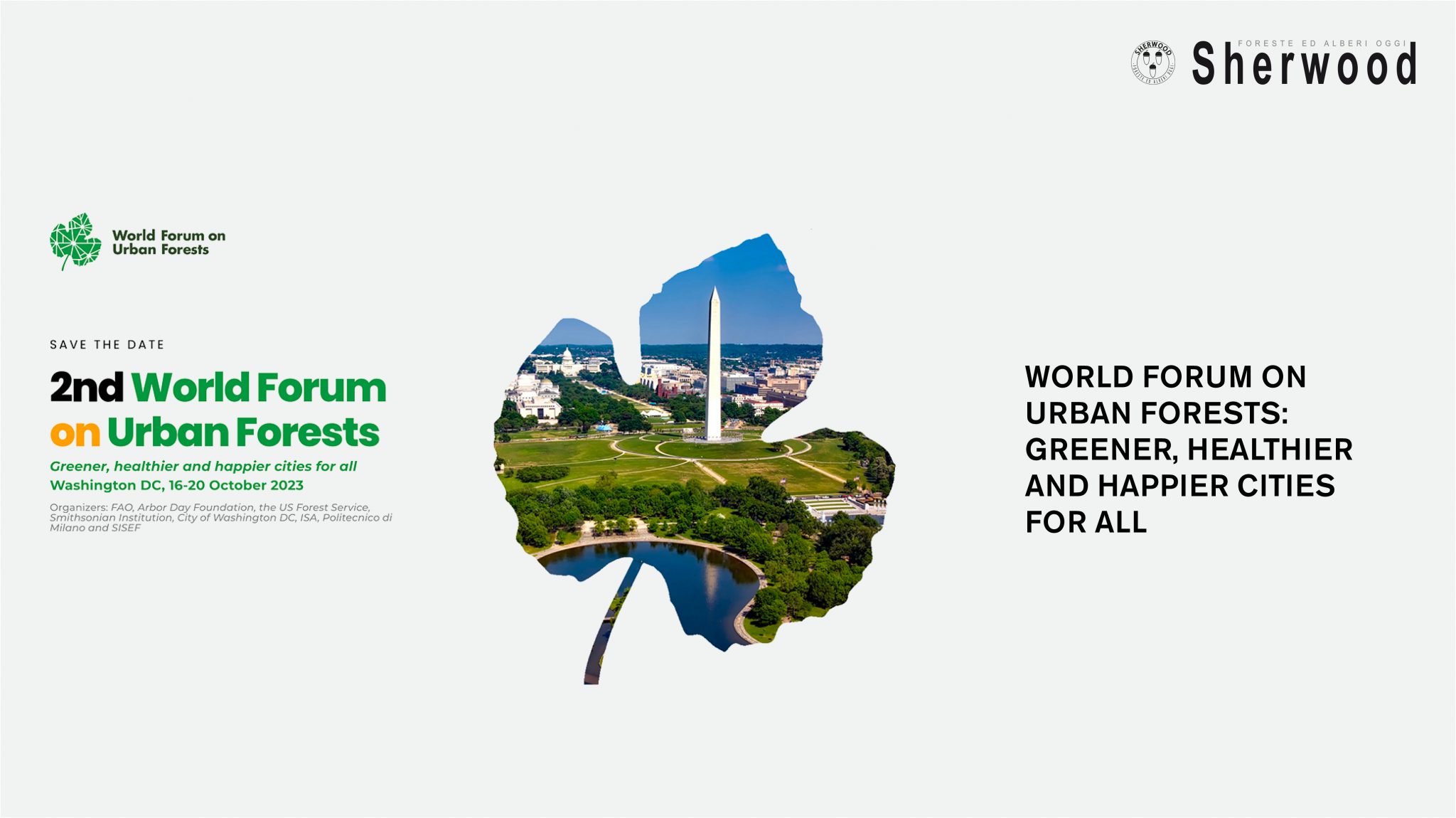 The website Sherwood – Forests and Trees Today, publishes an article dedicated to the World Forum on Urban Forests (WFUF), which is being held Oct. 16-20 in Washington, D.C, and sees Stefano Boeri Architetti as a technical partner in the project.
Organized through the collaboration of FAO, Arbor Day Foundation, the United States Forest Service (USFS), the Smithsonian Institution, the Politecnico di Milano, the Italian Society of Silviculture and Forest Ecology (SISEF) and the International Society of Arboriculture (ISA), in this second edition, the Forum aims to address the crucial issue of inclusion and integrated, transdisciplinary participation in forest and urban green design and implementation processes, creating a global stage that promotes exchange among practitioners, researchers and policymakers interested in the environmental and social aspects of the topic.
"Greener, healthier and happier cities for all" is the slogan of the forum, which will bring together representatives from national and local governments, academic and research institutions, nongovernmental organizations (NGOs), urban planners, experienced urban foresters, arborists, landscape architects and designers, and professionals from many other fields to exchange experiences and best practices and discuss possible collaboration in the development of urban forestry strategies whose benefits can be made equally available to all.
The forum is divided into several sessions: the first day is devoted to Healthy Cities, the second to Inclusive Cities, the third to Resilient Cities, while the fourth features field trips and the fifth a Cities Forum/Tree Cities of the World day.
For the full program in draft: https://www.worldforumonurbanforests.org/images/wfuf_2023/pdf-wfuf-2023/wfuf_2023_draft_programme.pdf
For more information: www.worldforumonurbanforests.org;
To read the full article: https://www.rivistasherwood.it/t/corsi-convegni/world-forum-on-urban-forests-citta-piu-verdi-piu-sane-e-piu-felici-per-tutti.html