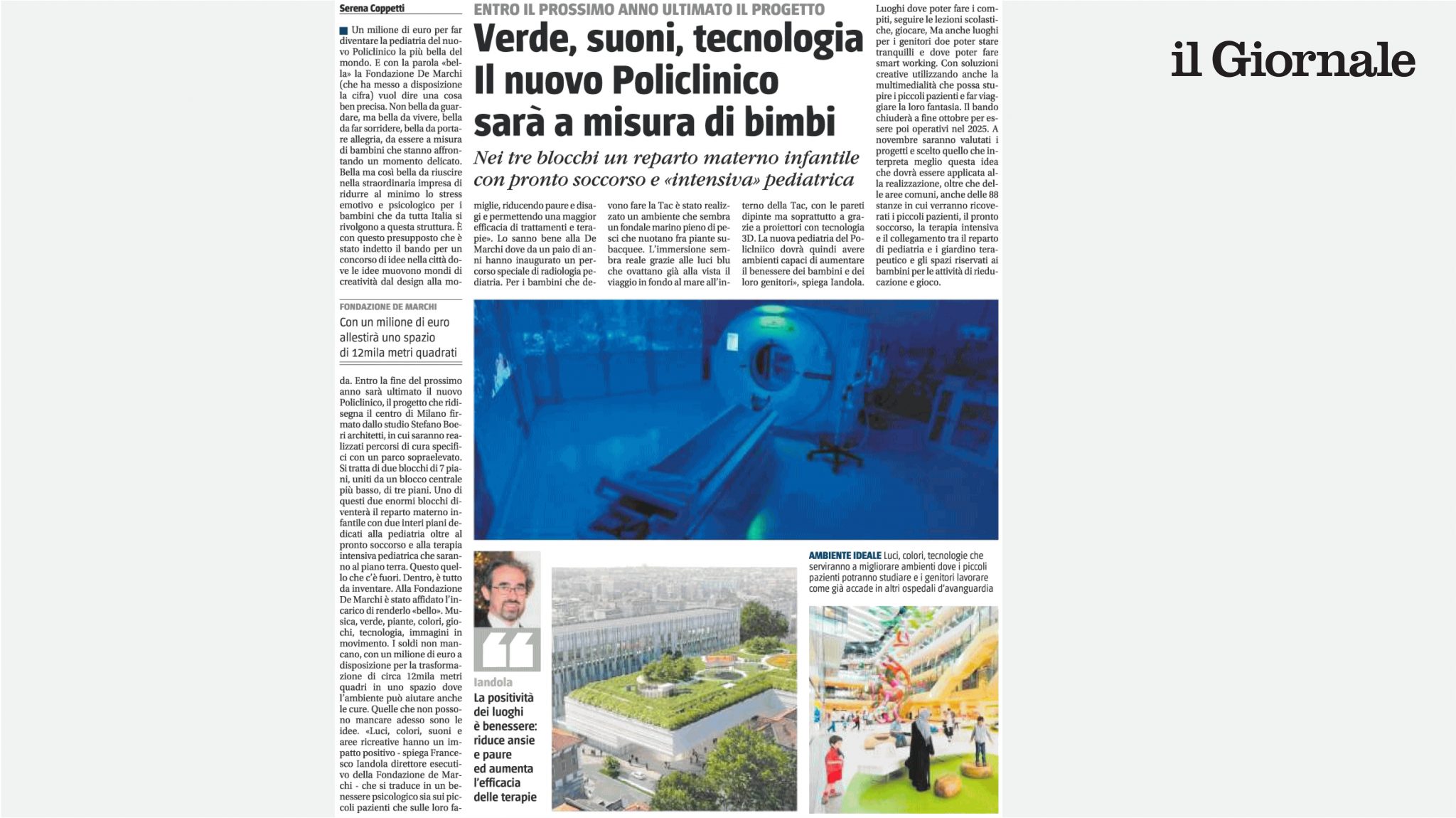 Il Giornale published an article by Serena Coppetti dedicated to the design of the new Polyclinic of Milan, conceived by Boeri Studio, which saw the presentation of a call for an ideas competition to make the paediatrics ward 'the most beautiful in the world'.
The design of the new polyclinic features two seven-storey blocks, joined by a lower, three-storey central block. One of these two huge blocks will become the maternity ward with two entire floors dedicated to paediatrics in addition to the emergency room and paediatric intensive care unit, which will be on the ground floor. The interior design aims to create a suitable place for users and children, using music, greenery, plants, colours, games, technology and moving images.
One of the main features of the design of the new Polyclinic, then, is on the roof: a lush roof garden of over 7,000 square metres is planned, an area equivalent to the San Siro stadium. The Policlinic garden will be enriched by the added value linked to the chromo-therapeutic potential of its landscape, with its changing essences in the different seasons, and to the therapeutic role of greenery, with paths with different levels of difficulty linked to various types of rehabilitation paths.
To read the full article: https://www.ilgiornale.it/
Il Giornale also published another article on the construction site of the new polyclinic.