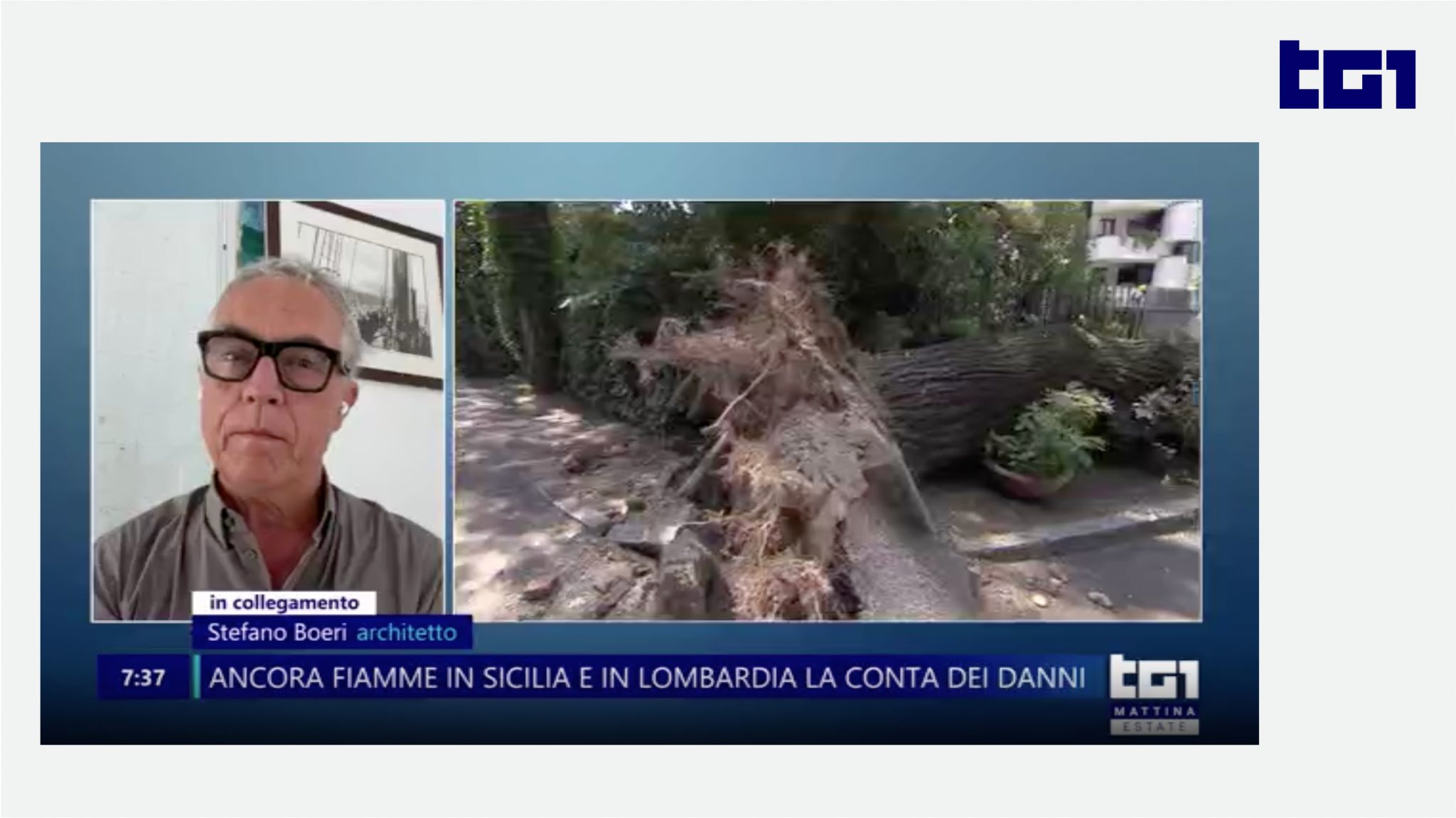 During TG1's morning show, Stefano Boeri is interviewed mainly about contemporary issues in the city of Milan after the extreme weather events that hit the city during the summer period.
The interview starts from the cloudbursts that led to extensive damage, including the loss of hundreds of trees, to speculate on a future scenario in which adaptability, protection and prevention come to be the cornerstones of the urban environment.
"Attention to plants, to trees should become a constant element of all of us. I believe this is the only way. We cannot give up the presence of plants and trees in the city, because they help us fight at the root of the very causes of the phenomena we see today. Trees absorb that carbon dioxide that is produced mainly by cities and that generates global warming-and in a chain all the phenomena that then also lead to these extreme weather phenomena.
So trees serve our life. We need to learn how to take care of them, how to study their vegetative state. We have to involve citizens in this work, and we have to try to think of a city that is able to prevent. And prevention means knowing, and to do that we need everyone," declares Stefano Boeri.
To view the full episode: https://www.raiplay.it/programmi/specialetg1